Catelynn Lowell Does Not Want Farrah Abraham Anywhere Near 'Teen Mom OG'
Published Sun Sep 15 2019 By Sea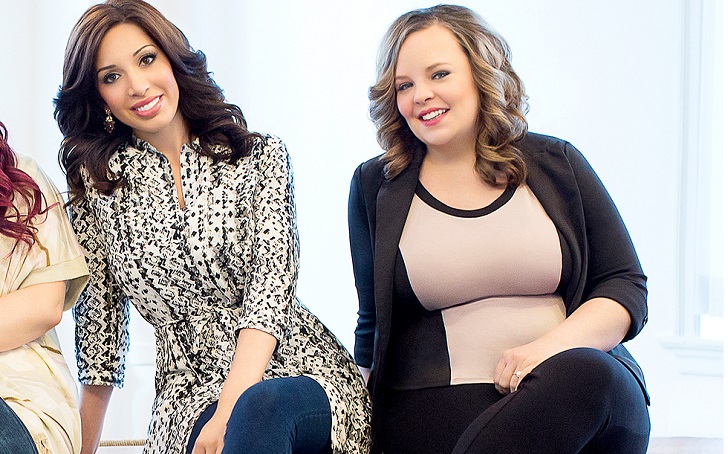 Farrah Abraham wants to return to 'Teen Mom OG' on terms, but the current cast doesn't want her back, yet.
When Farrah Abraham claimed she talked to MTV producers & staff about returning to 'Teen Mom OG' back, Catelynn Lowell fired back at her saying they she would absolutely not welcome back her.
On a recent interview on the 'Teen Mom' podcast, Abraham, 28, claimed she talked with MTV and that if they want her back, they would have to do it on her own terms. That includes axing Cheyenne Floyd from the show. She slammed Floyd for not even being a mom in her teen years and being almost invisible on the show, which is far from the reality, according to Lowell.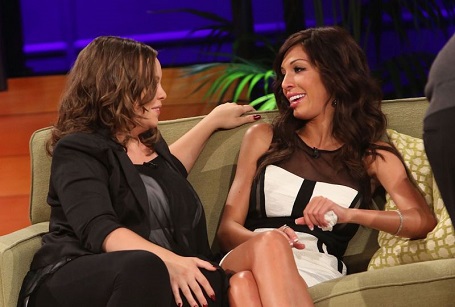 It may not be good for Farrah Abraham to come back to 'Teen Mom OG'.
Source: Jesse Grant, Getty Images
The 27-year-old told Us Weekly on September 12, "We love Cheyenne, and she's a better fit than Farrah was. She's respectful, loving and caring person, and finally, all of us girls can sit on a couch, go out and just have fun with one another. We wouldn't want it any other way."
She further added that the only way she would welcome Abraham back is if she was a better person than who she was when she was fired. Lowell believes she was not, but Floyd is.
"She hasn't changed as a person. She even said she would only come back if things were her way. She's still the self-righteous person — she always has been — and we don't need that type of attitude in our loving group. Now, if she was a caring and loving person, maybe, but that's just not who she is, and Cheyenne is, and for that reason, all of us Teen Mom girls love Cheyenne."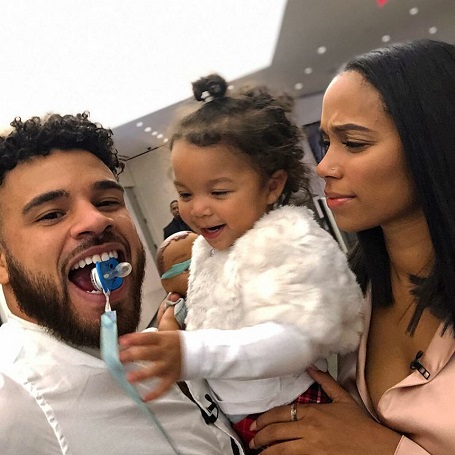 Cheyenne appears with her daughter's father, Cory Wharton on Teen Mom OG.
Source: Cory Wharton, Instagram
Despite it all, she said she would not fight for or against Abraham's return, and it would be just a waste of her time. She wouldn't want to do it.
On the September 11 podcast, the mother-of-one insulted Floyd, 26, saying that she would not work with newbies [indicating Floyd], and that no one knows who she is. She went on claiming Teen Mom is made to be a lie by casting people who are just fans of the show for the ratings.
"That is a joke. … You can't get someone from the Challenge show where they purposely hook up for the sake of ratings, which happens nonstop. You're duping what Teen Mom is about now. You make Teen Mom out to be a lie. Cheyenne and her boyfriend [Matt Walker] are super fans of Teen Mom. You can't put super fans on TV shows and think it's authentic."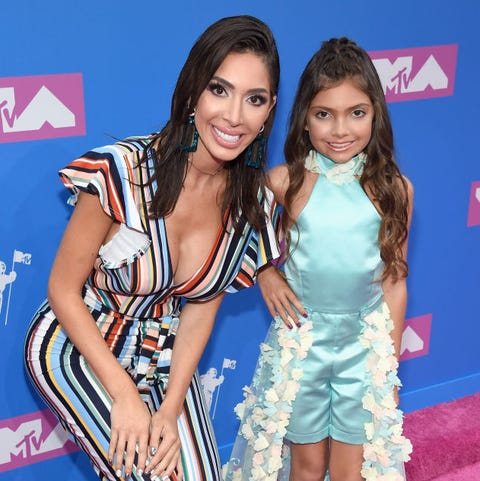 Farrah is a mother to a 10-year-old daughter.
Source: Kevin Mazur, Getty Images
Abraham left the show in 2017, and MTV replaced her with 'Teen Mom 3' alum, Mackenzie McKee. Later in 2018, two new faces joined, Floyd and one Bristol Palin (who later left the series). It seems these actions looked stupid to her and wants to prove a point.
-->