CBD movement Inspirer Charlotte Figi Dies Aged 13
Published Thu Apr 09 2020 By Eden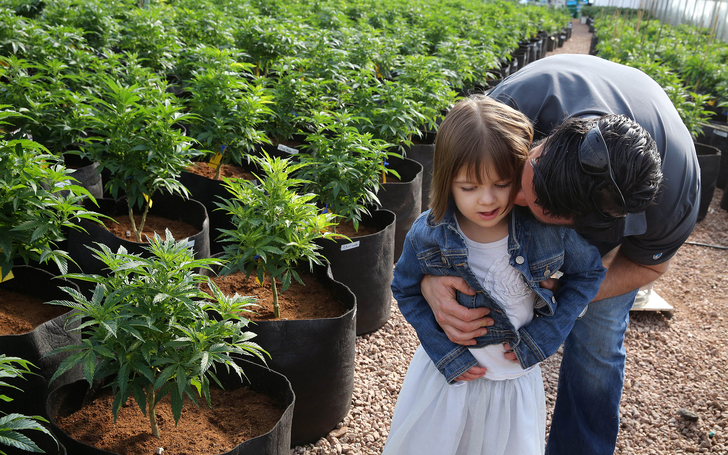 The inspirational young girl Charlotte Figi dies at the age of 13.
Charlotte Figi, who inspired a CBD movement after getting diagnosed with a catastrophic type of epilepsy, has died. She was 13.
Charlotte was recently admitted to hospital due to pneumonia, difficulty in breathing, and occasional seizures, prompting suggestions she might have contracted COVID-19. However, she later tested negative for the virus.
Watch: Charlotte Figi, girl who inspired CBD treatments, dies at 13
Charlotte's mother Paige Figi took to Facebook to break the tragic news:
Our family is grateful for the outpouring of love while we mourn the loss of our Charlotte. Charlotte had a catastrophic form of early childhood epilepsy called Dravet syndrome. We are moved by the continual impact that Charlotte's life has made shedding light on the potential of cannabis for quality of life.
Paige's family friend Nicole further clarified certain information that had been shared. Her entire family was ill since early March but did not fit all the criteria for COVID-19 testing. Therefore, they were asked to isolate at home unless the symptoms got worse. And it did, at least for Charlotte. She was subsequently admitted to PICU on 3rd April.
Charlotte received treatments with every medical protocol in place. She was tested for COVID-19 on 3rd April, and thankfully, the results came negative. She was discharged a couple of days later after her health seemingly improved. On 7th April, however, tragedy ensued when Charlotte suffered a seizure in the early morning, leading to respiratory failure and cardiac arrest. She fiercely battled as long as she could before she eventually passed in the arms of her family.
Check out: Charlotte's Web medical cannabis soon to be widely available to Colorado children
Paige's Facebook post concluded,
We'd like to thank the staff at Children's Hospital Colorado, Colorado Springs, for their swift response and the impeccable and compassionate care that we received. This is Nichole writing to update you for Paige, Greg, and Matt. Charlotte is no longer suffering. She is seizure-free forever. Thank you so much for all of your love. Please respect their privacy at this time.
Earlier, Charlotte inspired a CBD movement after CNN Chief Medical Correspondent Dr. Sanjay Gupta featured her story in the documentary called 'Weed.' In the film, she was displayed as a playful child who overcame horrific seizures thanks to 'Charlotte's Web,' a strain of marijuana named in her honor.
Also See: Beloved Comedian Vic Henley Dies at 57
The courageous young girl beat the odds time and again since she was not expected to live past the age of 8. She is survived by her parents Paige, Greg Iafeliece and Matt Figi, brother Max and twin sister, Chase.
Visit Glamour Fame for more breaking news of your favorite celebs.
-->