Celebrities You Didn't Know Passed Away; Some Names Might Surprise You
Published Sun Jun 16 2019 By Travis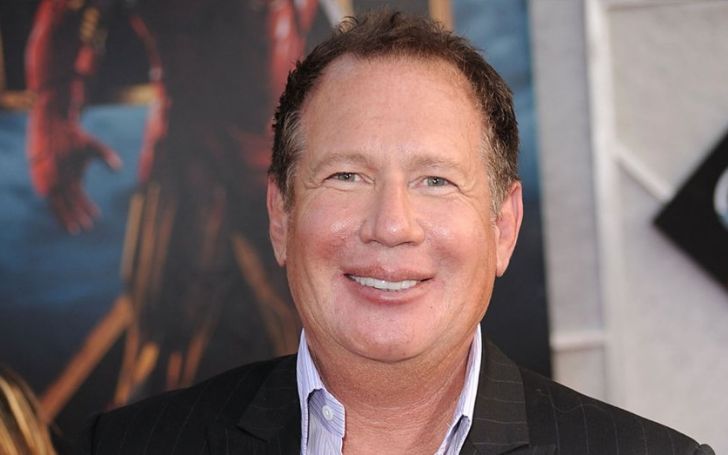 Death is a natural process, no one lives forever, everyone knows death is bound to come for us one of these days.
No matter how inevitable death might seem, it is still a shock when we find out someone we knew has died. Some celebrities who fell off the entertainment radar died without any fanfare, well-known artists get their tribute from the world around but not everyone is lucky. Here we try to remember some of the celebrities who went silently into the night without much fanfare.
10. "Rowdy" Roddy Piper
Most of the WWE stars die without anyone having much idea of their death. The man who is considered the greatest villain in WWE history died on July 31, 2015. "Hot Rod" as he was also known inside the ring, appeared in his last WWE match in 2014 where he facilitated the Ryback's beating of 'Rusev'. Though not limited to wrestling, the kilt-wearing, bagpipe music entrance maker acted in the cult classic movie, They Live. Though he was born in Canada, his Scottish heritage earned him the billing from Glasgow. The wrestler and his amazing wit will always be missed on a WWE stage.
9. Sage Stallone
Rocky V is considered to be the worst Rocky movie, and even sometimes, one of the worst movies ever. The story was a compelling one, 'Rocky' loses everything, can't fight anymore and on the verge of bankruptcy, his relationship with his son is shown as the driving force for the movie. The ending of the movie will always be stupid but the love between father and son was genuine, the reason for that is, the son of reel life was Sylvester's real son. Sage Stallone acted in the movie with his father and went on to have a decent career in the movie industry. He died on July 13, 2012, after suffering from coronary artery disease.
8. James Rebhorn
From Scent of a Woman to Homeland, James Rebhorn was one of those actors who gave you memorable experiences but you forget who the person really was. From the debate, James had with Al Pacino to the fights he had with his on-screen daughter 'Carrie Matheson' he is the actor that made others better because he always brought his A game. His final appearance came in an episode of Homeland, his silver hair and the wiry figure will be sourly missed on small as well as the big screen. He died on March 21, 2014, in New Jersey
7. Richard Attenborough
Richard Attenborough is one of the most respected directors and actors in the movie industry. His movie Gandhi earned him 2 Oscars and frankly who can forget about his appearance in Jurassic Park. Richard gave us one of the most memorable performances in Jurassic Park, that role was one of the last prominent roles of his career before his demise on August 24, 2014.
6. Garry Shandling
19 times Emmy Award winner, Garry Shandling died on March 24, 2016, with an illustrious career to envy. His TV show 'It's Garry Shandling Show' brought him much success and slowly he moved towards movies. Most of the fans may know him from his funny scene in Iron Man 2 where he intentionally hurts Tony while pinning the medal. He is also seen in Captain America Winter Soldier where he leans into another Hydra lackey to whisper, Hail Hydra. The reputed actor made his last appearance as 'Ikki' in the live-action remake of The Jungle Book.
5. Richard Griffiths
The hateful but funny uncle of Harry Potter died on March 28, 2013. The famous stage actor is well renowned among the Harry Potter fans and his portrayal of the character was one of the best performances in the entire movie series. Richard Griffiths appeared in a prominent role in the Oscar-winning movie Gandhi as the British news writer. Though earning fame later in his career, he will live forever for his role in Harry Potter.
4. Bernie Mac
One of the funniest men to ever grace the silver screen, Bernie Mac, died on August 9, 2008. His role in the Ocean's series is one of his major roles in his long movie career. From Friday to Madagascar, you name the movie and he could mold himself into the character that is required. The world lost one of the greatest to ever do it way before his time. But we still got Mr. 3000 and Bad Santa to remind us of his greatness.
3. Craig Sager
The Sports Broadcasting Hall of Famer, Craig Sager, died on December 16, 2016. The kind humble man who was renowned throughout the basketball community for his humility and his really over the top suits that look like they belong to a used car salesman. The legacy of the reporter lives on through all the players who were interviewed by him. His suits though colorful also were endearing and no one except Pop made fun of them (well, Pop makes fun of everyone). The love athletes have for Craig will never be replicated.
2. Michael Clarke Duncan
Be honest and tell us you didn't cry during the 'scene' in The Green Mile. That movie itself is worthy to put someone on number one spot and the acting by the huge Michael Clarke Duncan was both heartfelt and sad. He looks like a person who might have been ignored for a role like this but Michael really showed his acting chops and cemented his legacy among fans who have watched the movie. He died on September 3, 2012, even though he later went on to act in varying movies, his role in The Green Mile will always endure his legacy.
1. James Avery
James Avery died on December 31, 2013, he will forever be known for his role as Uncle Phil. We are based on this one, Fresh Prince of Bel-Air is one of the funniest show ever and when the show aired Uncle Phil became an icon. Everyone wanted an uncle like Phil, he was so amazing as Will Smith's uncle that he has had made a real stamp on the current pop culture. Even the superstar rap artist J. Cole gave Uncle Phil a shoutout in his song 'No Role Modelz'. After his death, Will Smith had this to say, "Some of my greatest lessons in acting, living and being a respectable human being came through James Avery. Every young man needs an Uncle Phil. Rest in Peace."
Death comes for everyone, what you do while you are alive will determine how you will be remembered.
-->