Charlotte Flair's Dating Life And Former Marriage: All The Details Here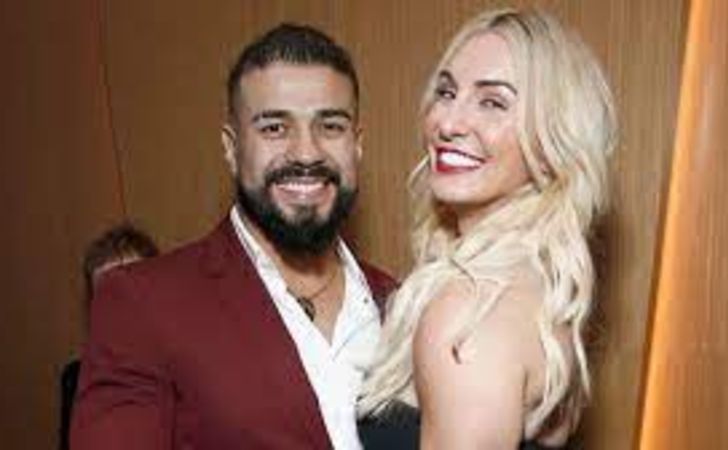 Find everything about Charlotte Flair's dating life and former marriage.
Charlotte Flair is the ring name for famous WWE wrestler and actress Ashley Elizabeth Flair, the recipient of multiple titles and a former 12-times women's champion. Charlotte is also referred to as the queen in the WWE world.
Charlotte Flair was born on April 15, 1986, in North Carolina to her father Ric Flair, a retired wrestler and now a professional wrestling manager, and her mother, Elizabeth Harrell.
Charlotte is a second-generation wrestler in her family, and needless to say, the requisite knack and grit were instilled in her as a kid. Let's look at her lesser-known personal life more in detail.
Charlotte Flair's Failed Marriages!
The 34 years old wrestler is not proud of her past relationships. In fact, she looks back at them with shame and regret. Charlotte, in one of her interviews in 2017, mentioned how her two failed marriages made her a subject of mockery in the industry, and she was humiliated.
Charlotte seems to be following into her father Rick's shoe steps, her father had been married and divorced 4 times, and she herself is halfway there.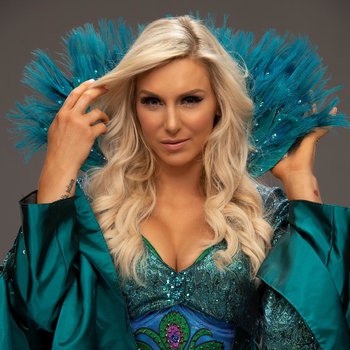 Charlotte Flair is the daughter of a renowned wrestler, Rick.
Flair Photo Source: Tv tropes
Charlotte has always looked for love in the wrestling domain. Her first husband, Riki Johnson, a fellow wrestler, with whom she was married from 2010-2013, later described in "Second nature" a joint biography of her father and herself, that she had to split ways from Riki because she had been assaulted multiple times.
Charlotte then tied the knot with another wrestler Thomas Latimer, known as Bram, in the ring. Their marriage lasted only two years.
Although she never mentioned the reason behind her second failed marriage, fans think that the reasons were the same as her first marriage, domestic assault as Thomas was arrested for abusing his girlfriend after his divorce from Charlotte.
Related: How Much Is WWE Superstar Charlotte Flair's Net Worth?
The 34 years old wrestler doesn't shy away from admitting a huge embarrassment that her marriages have been for her but also says that the experience and the hurt had made her a better person.
Who is Charlotte Flair Dating now?
The 12 times RAW women's championship winner hasn't given up on love as she is once again confirmed to be dating yet another WWE wrestler named Manuel Alfonso Andrade Oropeza, aka Andrade, in the ring.
Charlotte and Andrade got engaged on January 1, 2020, and are now looking forward to their wedding.
Charlotte is engaged to Andrade and plans to get married in Mexico.
Photo Source: Essentially Sports
Flair, in an interview, shared some personal info about her relationship with Andrade. She revealed that the language barrier between Andrade and her had made their relationship fun and that they used google translate to communicate with each other.
Check Out: Brian Austin Sends Love To Meghan Fox, And His Ex-Girlfriend's on International Women's Day
The WWE queen revealed that they had plans to get married in Mexico, but this sudden outbreak of Covid-19 has postponed their wedding for now.
Reportedly, there were rumors swirling that Flair and El Idolo has split but the diva clarified the gossip by posting a picture with her sweetheart on her Instagram.
Charlotte Flair's Career in WWE
Charlotte began her training with WWE in 2012 made her debut in the development brand NXT in 2013. Just a year in WWE, and she won herself the NXT women's championship and Rookie of the year for consecutive years.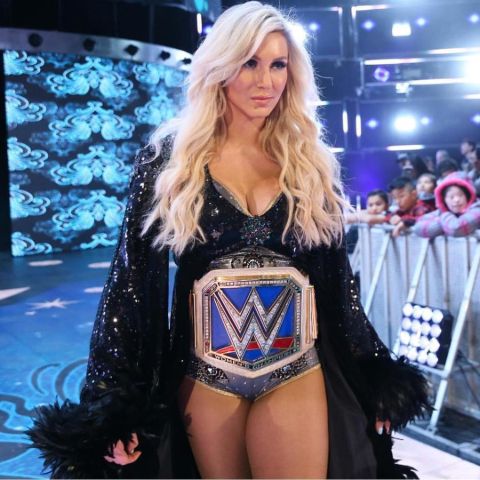 Charlotte has won the women's championship 12 times.
Photo Source: Tv tropes
Flair was promoted to WWE's main roster in 2015, after which she won the Smackdown Women's Championship 5 times, Raw women's championship 4 times, and NXT women's title the second time making her record-breaking 12 times women world champion, rightfully winning herself the title of "The Queen." She is currently still signed to WWE under the Raw brand.
For more updates on your favorite stars, stay connected to Glamourfame.
-->