Charlotte Tilbury Launched Two New Pillow Talk products - An Eyeshadow Palette And A Blusher
Published Mon Dec 10 2018 By Jessica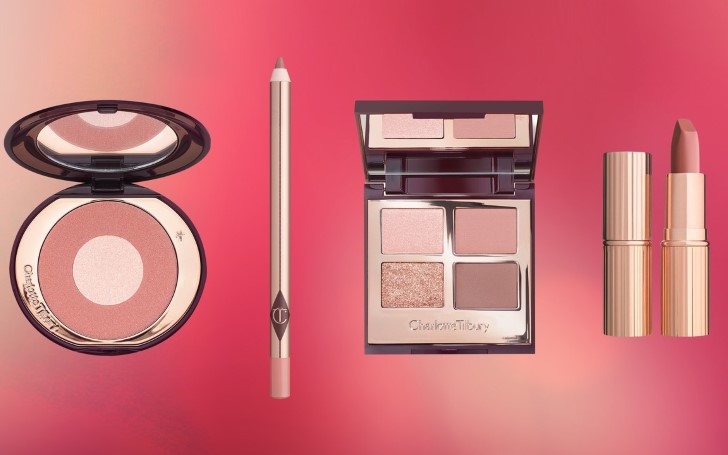 Charlotte Tilbury recently launched new Pillow Talk products; an Eyeshadow Palette and a Blusher so that you can celebrate Christmas early.
Okay makeup lovers, some good news for you. Makeup Artist and Empire Charlotte Tilbury launched two new Pillow Talk makeup products; an Eyeshadow Palette and a Blusher. If you haven't tried it yet then hurry up and go purchase it immediately to look glamorous.
The new Pillow Talk makeup product collections were launched in September this year. The cost of Pillow Talk Cheek to Chic Blusher is only $30 whilst the price of Pillow Talk Luxury Palette $39. The fans were so excited about the products that almost 25000 of them immediately signed a petition after the products were sold out.
Also Read: 10 Ultra Moisturizing Balms to Save Your Lips This Winter
The Cheek to Chic Blusher in Pillow Talk is a two-tone powder blusher mixed with a dusky pink and champagne shimmer shade.
Whereas, the Luxury Palette in Pillow Talk is a beautiful eyeshadow palette that can be used for an everyday purpose. The palette is mixed with four shimmer and matte shades. The palette features champagne pink, soft matte brown, matte dusky rose and a rose gold sparkle.
You May Also Like: Top 5 Premium Skincare Brands in The World
The fans are excited to have the products available again. You should definitely go and get it in your hands before it becomes rare again.
Charlotte Tilbury's makeup essentials have been used and admired by many celebrities such as Emma Roberts, Alexa Chung, and even by Victoria's Secret Models.
-->