Chayanne's Better Half: The Extraordinary Journey of Marilisa Maronesse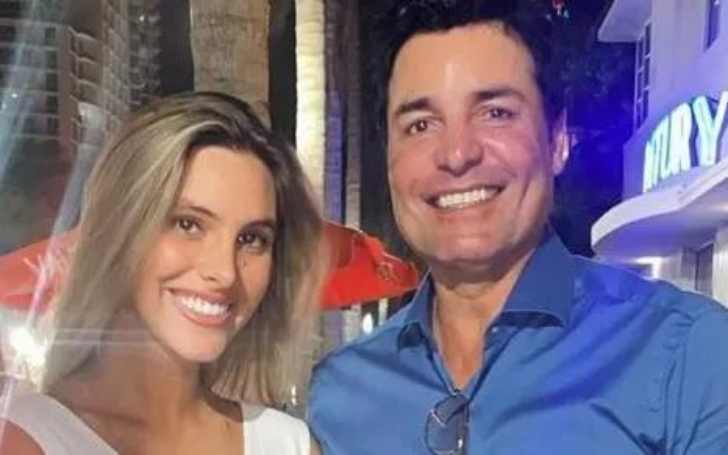 Celebrity wives often find themselves thrust into the global spotlight, becoming widely recognized figures regardless of their preference for a private existence. Marilisa Maronesse, for instance, is a prime example of a woman who has shared over three decades of marital bliss with Chayanne.
Despite her earnest desire for privacy, the relentless gaze of the media has remained unyielding. Marilisa's story serves as a testament to the paradox that surrounds many celebrity spouses, where the quest for anonymity often intertwines with the unavoidable pull of public attention.
Wedding Vows With Husband, Chayanne
Chayanne and Marilisa Maronesse's paths serendipitously converged in 1988 when fate intertwined their lives. Maronesse, then a model vying for the prestigious title of Miss Venezuela, crossed paths with the singer during a show where he was among the celebrated artists captivating the audience.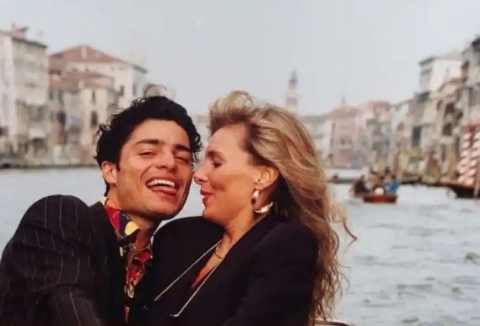 Their connection sparked instantly, and their affection swiftly bloomed into a loving relationship. The culmination of their love story arrived in the year 1992 when Chayanne and Marilisa exchanged vows in a discreet and intimate wedding ceremony.
The event, graced by the presence of close-knit friends and cherished relatives, marked the commencement of their shared journey as husband and wife. Since that pivotal moment, Chayanne and Maronesse have remained steadfastly united, becoming one of the enduring and cherished couples within the realm of entertainment.
Miss Venezuela, Marilisa Maronesse is a Mother of Two
The former Venezuelan model, Marilisa Maronesse, radiates pride as a devoted mother to two beloved offspring, Lorenzo Figueroa and Isadora Sofia Figueroa. Chayanne and Marilisa chose to unveil their marital bond to the world following the birth of their firstborn.
Lorenzo, their first joyous addition, graced their lives on August 14th, 1997, infusing their journey with parental bliss. The embrace of parenthood once again enveloped them three years later, on December 11th, as they welcomed their second child.
Both Kids are Instagram Stars
Both Lorenzo and Isadora have carved their own digital footprints as noteworthy social media figures, their verified Instagram accounts amassing an impressive following.
Lorenzo's vibrant online presence can be explored through his handle, (@lo_figueroa), while Isadora extends her virtual reach through her own account, (@isadorafigueroa).
Their captivating online personas resonate with a multitude of admirers, a testament to the familial legacy that transcends generations.
Lives a Low Key Lifestyle
In stark contrast to the norm among celebrity wives, Marilisa Maronesse navigates life with an air of discretion, shying away from the glare of cameras and the allure of social media platforms. Unlike many counterparts who revel in the limelight, Marilisa's demeanor remains resolutely grounded and unassuming.
While her presence on social networks is notably absent, glimpses of her have surfaced sporadically, as she graces select occasions alongside her husband. Marilisa Maronesse is distinguished as the cherished spouse of the renowned American singer, Chayanne.
Her journey weaves through the realms of a former international model, a current legal practitioner, and an embodiment of steadfast support as a wife and nurturing love as a mother.
With a tireless work ethic and a spirit of dedication, Marilisa encompasses the essence of a resolute and multifaceted individual, an enduring presence within the tapestry of her husband's celebrated career and beyond.
Marilisa Maronesse Won Miss Venezuel in 1988
Beyond her role as a celebrity wife, Marilisa Maronesse stands as a formidable force in her own right, a woman of accomplishments and diverse talents. Her journey commenced within the realm of modeling, where she showcased her captivating presence and eventually ventured into the esteemed Miss Venezuela pageant of 1988.
In a remarkable triumph, she secured the title of Miss Venezuela Latina, a testament to her radiant beauty and magnetic charm. Marilisa's narrative takes a compelling turn as she seamlessly marries beauty with intellect.
While her allure opened doors to pageant platforms, her astute mind propelled her into the realm of law. Pursuing her higher education at the University of Venezuela, she emerged with a degree in law, a testament to her intellectual prowess.
Age, Parents, and Education
The precise birthdate of Marilisa Maronesse remains undisclosed, but she graced the world with her presence in Venezuela under the name Mariana Elizabeth "Marilisa" Maronesa de Figueroa.
While her parents' identities remain veiled from the public eye, her heritage resonates with Venezuelan roots, a testament to her cultural lineage.
Marilisa's academic journey led her to the hallowed halls of the University of Venezuela, where she pursued a degree in Law, a reflection of her steadfast dedication to intellectual pursuits and personal growth.
Who is Marilisa Maronesse's Sister?
Marilisa Maronesse's sister holds a significant connection to social media stardom, as she is the mother of none other than Eleonora Pons Maronese, acclaimed by her online moniker, Lele Pons.
Lele Pons has garnered widespread recognition as an Instagram sensation and accomplished YouTuber, further emphasizing the family's notable influence within the digital realm.
Net Worth of Salary of Marilisa Maronesse
As of the year 2023, Marilisa Maronesse's estimated net worth hovers around $500,000, reflecting her own individual financial standing.
While her monthly earnings remain undisclosed, her husband, Chayanne, boasts a substantial wealth accumulation. Chayanne's assets stand at an impressive $40 million as of 2023.
Chayanne's remarkable journey encompasses the release of 21 solo albums, a musical odyssey that has resonated with audiences worldwide. With over 30 million albums sold across the globe, his influence within the realm of music is undeniable and has solidified his status as a celebrated artist.
Marilisa Maronesse Height and Weight
Marilisa Maronesse stands gracefully at a height of 5 feet 8 inches, her physique maintaining an average form.
Her distinctive features include captivating blue eyes that exude a sense of allure, while her hair cascades in a gentle hue of light brown, adding to her unique charm.
Social Media Presence
Marilisa Maronesse maintains a notable absence from popular social platforms like Facebook and Twitter. However, her presence does grace Instagram, where her profile boasts a modest collection of three posts.
Despite the limited activity, she has garnered a following of over 321 devoted followers, offering a glimpse into her world through this digital window.
See Glamour Fame
-->