Check Out The Most Complained Movies Of 2018
Published Mon Jun 17 2019 By Travis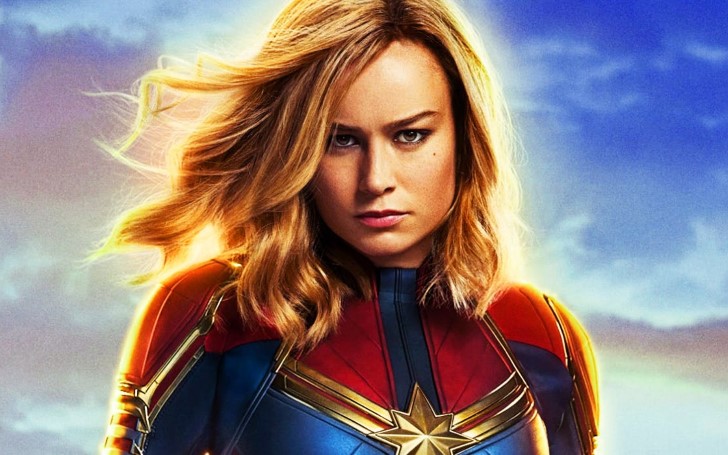 Making a pleasing movie for all factions of the movie-going audience is a hard art to master. 'Citizen Kane' has its detractors and to say nothing less of 'Star Wars: The Last Jedi'.
A producer will tell you, movies are made to be seen, but everyone who sees it won't like it, their intentions are to get most people to like their product. A movie like 'Logan' is the holy grail for fans, they will go to battle for that movie, but even 'Logan' has a 93% rating on rotten tomatoes, meaning 7% have complaints about the movie.
What we are trying to say is every movie have their set of consumers who complain about the movie. There were many movies that were bad but here is our list of The Most Complained Movies Of 2018.
10. Night School
The Kevin Hart and Tiffany Haddish vehicle was not well received when the movie was released. Kevin Hart is one of the most bankable movie stars currently working but he couldn't save the movie from the moviegoers' tirade. The reason for the complaint? Well, Tiffany Haddish's voice, Tiffany is an acquired taste, if you love her shouting then she doesn't bother you much, but most people couldn't seem to get through her irritating voice.
9. Peppermint
Jennifer Garner is one of the most beloved actresses in Hollywood. Her work in 'Alias' is quite an experience for tv enthusiasts but this movie was where her likability was put in to question. The story itself was a banger, a mother wakes up from a coma to find that her family is murdered and the killers were allowed to walk because of corruption. She drops off the radar and comes back 5 years later to exact revenge. That is a great story, the complaint was that a white suburban mother goes after Mexican baddies. It was a bit unsettling given the current climate of America.
8. Life Itself
Directed and written by Dan Fogelman, this was a really hyped movie. Coming off the success of the tearjerker This is Us, people were ready to crown this movie the best of 2018. With people like Oscar Isaac, Olivia Wilde, Mandy Patinkin, Olivia Cooke, Annette Benning, Antonio Banderas, this movie had Oscar written all over it. The problem was with the whole movie, people complained that this was too sappy for even Fogelman. We will just let Peter Travers of 'Rolling Stone' magazine tell you the problem with Life Itself, "Bad things happen to nearly everyone in this movie. But the real tragedy strikes when you buy a ticket."
7. Red Sparrow
The most complaints about this movie are about Jennifer Lawrence's career. From starring in indie great 'Winter's Bone' to 'Silver Linings Playbook' to 'American Hustle' to now starring in movies like 'Mother!', 'Passengers' and 'Red Sparrow'. Her once promising career is seemingly taking a nose dive and people are worried.
6. Death Wish
Guess it is clearly evident why this movie made the list. Bruce Willis used to be the biggest draw Hollywood had to offer, but since those days his star has disappeared from the Hollywood night skies. No one wanted to see this movie, no one wanted the original 'Death Wish' to be remade and frankly, no one went to see the movie. The complaint people had about this movie was, why even bother making a movie that no one is going to see?
5. Robin Hood
This one is similar to that of 'Death Wish', why even bother remaking the 'Robin Hood'? Iraq war commentary, pervy priest, rapey sheriff, bows and arrows replaced with automatic bows and arrow (what???). This one is a mystery to us, and the complaint is simple, stop remaking stuff that no one wants to see.
4. Fifty Shades Freed
Where do we even begin for this (sigh)? If you are not a 40 year plus horny woman, then you more than likely had a million problems with this one. Do not torture yourself and watch this, please don't. We will never be able to explain any 50 shades movie but this one was illogical even by the series' standard.
3. The Happytime Murders
The complaint moviegoers had with this movie is similar to the complaint people had with 'Red Sparrow'. They care less about the movie but about the actress. Melissa McCarthy is one of the funniest female actress working right now. Her scene-stealing performance in 'Bridesmaids' is one of the funniest work of her career and her action turn in 'Spy' is without a doubt one of the funniest movies we've ever seen. So, then she goes and makes a senseless movie like 'Happytime Murders' where she is partnered with a puppet. An Oscar worthy film in 'Can You Ever Forgive Me?' to 'The Happytime Murders' in the same year and people can't help but complain about her movie selections.
2. I Feel Pretty
It is really hard to imagine a time when Amy Schumer was a beloved figure in comedic backgrounds. Believe us she was, before the joke stealing controversy, before her political affiliation landed her on the bad side of a certain faction, she used to be celebrated. Her movie 'Trainwreck' now feels like foreshadowing for a career that showed so much promise. The complaints about 'I Feel Pretty' started before the movie even came out, in the trailer it is shown, Amy, hits her head and suddenly starts feeling pretty in her own body.
That is a pretty positive message, telling people you don't have to look like a supermodel to be pretty but people took issue with the fact that a white woman would have to hit her head to feel pretty. They wanted a minority actor to play the role. The movie was not good, but the premise was not the problem really, it's just people with an issue with Amy trying to derail her movie. Still, the complaints about this movie were deafening at a certain point.
1. Captain Marvel
'Captain Marvel' made $1.1 billion at the box office, what complaints did people have with this movie you may ask. Well, there were a lot of complaints, first of all, the comments started flowing in after critics panned the movie 'A Wrinkle in Time'. Brie Larson commented she doesn't want 40-year-old white men to tell her what to think about 'A Wrinkle in Time' well some old white men took issue with Brie's call for more diversity in the movie critic society. She was called an SJW and there well even calls for a boycott of the movie. The review bombs to make the movie score look bad on Rotten Tomatoes and IMDb and the bots in reviewing sites complaining about this movie. Went on to make a billion dollars, so 40-year-old white men-0, Brie Larson-1.
Sometimes complaining is a good thing, constructive criticism only helps people to make better decisions but something like Captain Marvel's complaints is just pure toxicity.
-->