Check Out Pregnant Amy Duggar's Funny New Nickname at Work
Published Tue Sep 24 2019 By Travis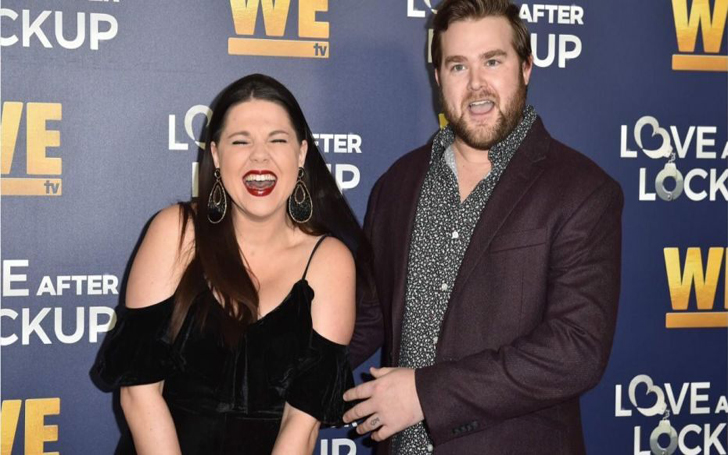 Amy Duggar debuts a new nickname and we love it!
Amy Duggar recently celebrated her baby shower, but now the moment of truth is arriving fast, she is about to give birth to a beautiful baby boy, and everyone is nervous for what is going to happen. Amy, on the other hand, is keeping everything light and taking the whole experience in which was clearly evident from the tweet she shared to her followers.
Well, pregnancy is hard on women, we men will never be able to feel the same amount of pain, but even in the light of such amount of suffering, Amy is making sure her mood is good. The people in her clothing store 3130 also make sure she is in the best mental place as possible, which is why the employees came up with a nickname to make fun of her and make her smile.
Well, the name is hilarious, and we thank Amy for sharing it with us all. In a tweet, the wife of Dillon King shared, "Me: My new nickname at 3130 is waddles," with a video of a penguin walking over the ice.
Though the mother-to-be is keeping all positive thoughts in her mind, there were some complications with her complication when she needed to go to a hospital to get checked out, and Amy revealed she was scared to death about what was going on. It is still a human being inside her body, and it seems her son was almost getting ready to come out.
Source: Instagram
"Last night was one of those serious times," she shared. "I went to the hospital, and they told me I was having early labor contractions and whoaa buddy they were intense, but I'm not yet dialated. So I just have to breathe, rest and let my body do the rest."
The whole experience was a painful one, and even in pain, the brain was going to the possibility of writing about the experience of labor and how painful contractions are. Most women go through pregnancy, and the book is sure to help out new moms to be with what to expect in the late stages before welcoming their bundles of joy.
Source: Instagram
Amy also shared the problem of checking dilation and how much it all hurt, she said, "checking for dilation hurts. Hurts freaking bad and I seriously should write a book about the real stuff that happens during pregnancy. I promise I wouldn't sugar coat a thing!"
The complication was just the Daxton Ryan letting his mom know he is almost ready to come out into the world and the nurse said the kid is doing fine with no need for the mother to worry about the health of the little man.
Source: Instagram
If you need more news and gossip on the Duggars, then, head on over to Entertainment section to get your daily dose. Also, make sure to check out Glamour Fame for all the collection of the stories from all of our writers.
-->