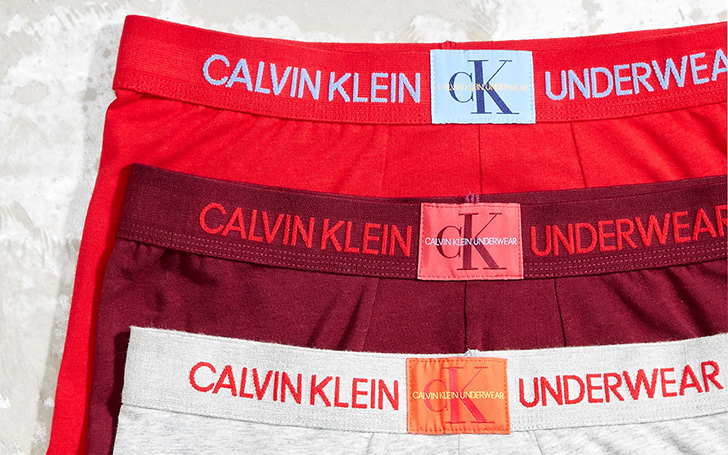 Tired of finding the comfortable and stylish boxers! Well, we know how it feels when inner garments don't rock that well with those jeans and troubles the entire situation.
Well besides that a damn good pair of a boxer can always be a handful, whether to rock it on the beaches, run over the house or for your 'one night stands.'
So crediting that and some experiences, we have come up with a list of cool and best boxers for men without compromising the style, fabric, and comfortability. Here we go,
5. Slim fit boxers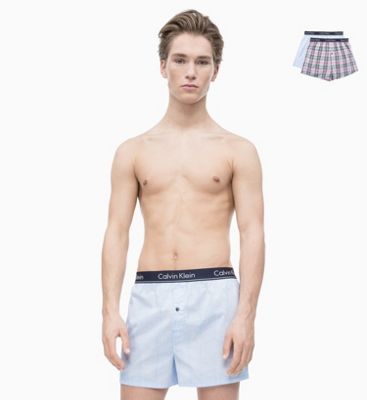 SOURCE: Calvin Klein
Comes in a soft and stylish way with two color variations. The slim fit boxers come at the cheap price of £24.50.
Features: Pure cotton, regular fit, medium rise waist, Calvin Klein elastic waistband, machine wash, tumble dry low, fits true to size
4. Small Dots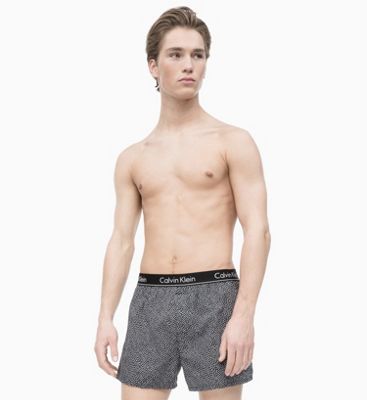 SOURCE: Calvin Klein
The pure cotton regular fit boxer comes with an elastic waistband and can also be machine washed. The unique and stylish look along with flexibility is what marks it in the list. It costs around £25.
3. Monogram
SOURCE: Calvin Klein
Monogram Heritage meets fashion in this statement range. Pop color patches on the iconic waistband with top the bold cotton designs and unique box-shaped graphics of the underwear.
Check Out These New Toy Story Trainers Released By Adidas >>>
It's unique Calvin Klein signature elastic waistband is what marks itself upon the list. It costs £25.00.
2. Monogram Blue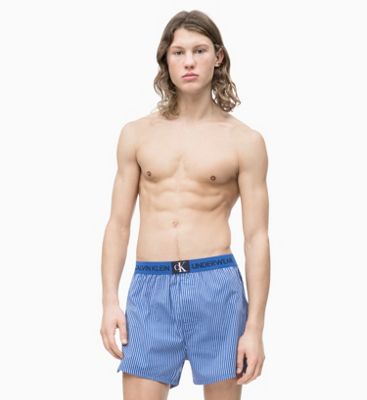 SOURCE: Calvin Klein
Imagine going on a beach wearing this! It will definitely make you look attractive and grab a few eyes too. As attractive as it looks from outside it's more comfortable and cozy from inside. It's pure cotton made with stylish Calvin Klein elastic waistband.
1. SPRING PLAID WISDOM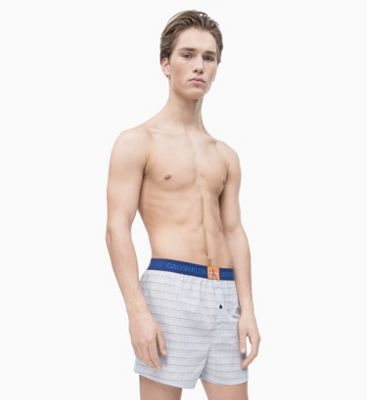 SOURCE: Calvin Klein
One of the best in the list accounting it's quality, design, and reviews. It's durability and long-lasting features like tumble dry low and slim fit marks it better than the normal boxers.
The smooth yet stylish fabrics get welly tucked with your pants without troubling you that much. It costs around £17.50.
So hope you found the list effective and useful. Try out these stylish yet comfortable Calvin Kleins boxers and enjoy this summer in a cozy way.
-->