Cheryl Burke Filed for Divorce from Husband Matthew Lawrence After Two years of Marriage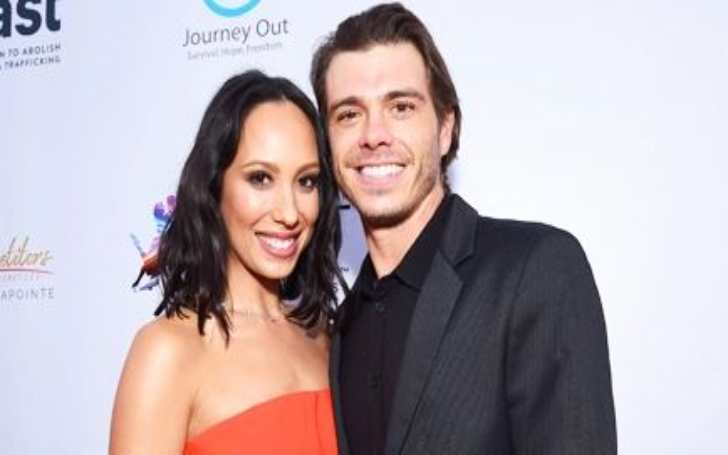 Cheryl Burke is separated from her husband, Matthew Lawrence. Know more about it!
How often do you get up and dance? If you enjoy dancing-related TV shows and competitions, you might be interested in the following personality. Cheryl Burke is a model, dancer, and television host from the United States. Her extraordinary actions have earned her a global fan base. She rose to prominence after appearing on ABC's Dancing with the Stars. She also came in second place in the NBC series I Can Do That.
Burke was also born on May 3rd, 1984, in California, United States. She and her siblings were raised by working-class parents. From Menlo-Atherton High School, she graduated and entered the entertainment industry. She has been very active in many exhibitions in various designations since 1988.
Cheryl Burke Filed for Divorce from Husband Matthew Lawrence After Two Years of Marriage
With her relationship, the stunning dancer has recently caught the attention of the media and people worldwide. She shocked the world by filing for divorce from her husband, Matthew Lawrence. The paperwork for the breakup was submitted to the court by the cast of Dancing with the Stars.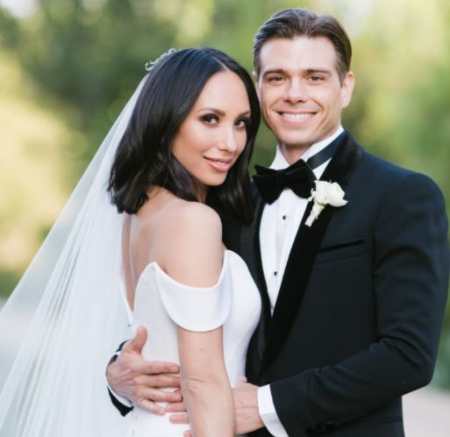 Image: Cheryl Burke with her husband, Matthew Lawerence, during their wedding. Source: People
She listed January 7th, 2022, as the date of her divorce, citing irreconcilable differences as the cause for her choice. The pair also has a prenuptial agreement, according to the report. Her husband, Matthew, on the other hand, has remained silent about the breakup and has remained impartial in the face of the news. After nearly three years of marriage, the couple makes this decision.
Love History Of Cheryl Burke and Matthew Lawrence
Cheryl and Matthew are one of America's most well-known couples. Burke, who has conquered the world of dance, has his own fan base. Lawrence is a well-known singer and actor in the United States. He is well known for his portrayal of Mr. and Mrs. Doubtfire in the films Boy Meets World and Mrs. Doubtfire. He recently appeared in the television film Mistletoe Mixup as Austin Wright.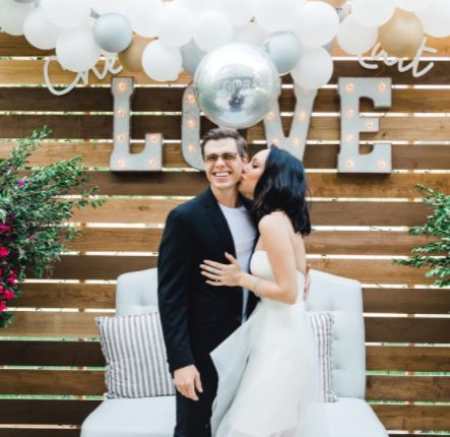 Image: Former Husband and Wife, Matthew Lawernce and Cheryl Burke together in the frame. Source: People
In case you're curious about their connection, they met for the first time in 2006, thanks to Joey Lawrence's help. Their beautiful connection began in 2007 and ended in 2008. The couple reconciled in 2017 and got engaged on May 3rd, 2018. Lawrence planned to be his fiancé on the dancer's 34th birthday.
They married on May 23rd May 3rd, 2019, in San Diego, California, following a year of engagement. The couple was together for about three years until splitting up in 2022. Despite having been together for such a long time, they have no children from their relationship. The pair has even said that when it comes to planning family plans.
The couple also acknowledged at the time that their hopes to start a family had been put on hold due to the coronavirus outbreak. "I believe it is better for you." Burke stated that she "always wanted to be a mom" and that it was "natural for us to proceed onto that next level in our relationship."
Visit Glamour Fame For More Related Articles
-->