Chester Bennington's widow Talinda Bennington announces remarriage
Published Tue Jan 07 2020 By rhyss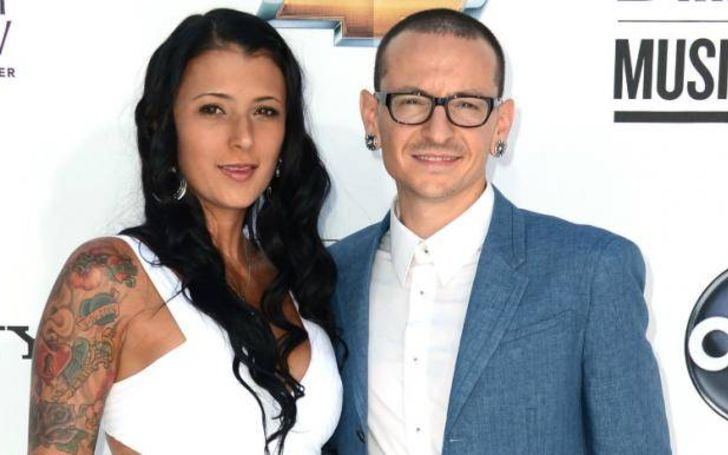 Chester Bennington's widow, Talinda Bennington has reportedly remarried!
It's been three years since the legendary singer, Chester passed away due to an apparent suicide and now it is refreshing to hear that his wife has now begun a new life.
Months after the initial engagement announcement, Talinda has officially tied the knot with her fiance, Michael Moshe Friedman on January 4th. The wedding took place at the beautiful paradise island of O'ahu in Hawaii.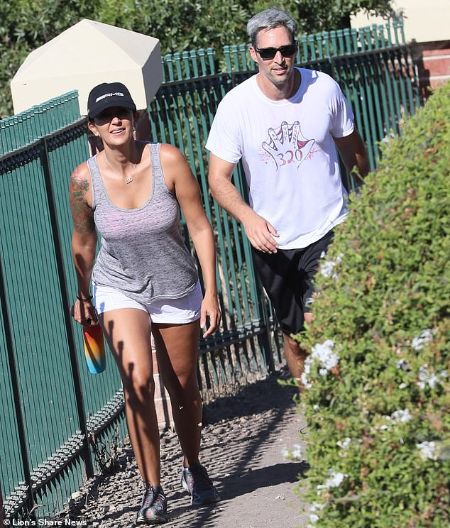 Talinda with her new husband, Michael Moshe Friedman.
Source: Daily Mail
But just days after her wedding, various tabloids started claiming that she got married on what would have been the 15th wedding anniversary between Talinda and Chester.
As soon as the Pop star's widow found out about the misinterpreted articles regarding her wedding, she set the record straight and claimed the ceremony didn't take place on 1st January.
Talinda posted the picture of her wedding card on Instagram.
Source: Talinda Bennington Instagram
Yesterday, she shared a picture on her Instagram of what looked like a wedding card with a date on it. In it, it has been clearly written that the date of the nuptials was 4th January and not 1st January as many tabloids claimed.
Talinda was quite displeased by the action of such deceitful tabloids and made an enraging comment on the matter. She said,
"These photos are from TMZ's "story". Look closely at the first photo... HMM.. does that say Jan 4 2020? Why, yes it does! These awful tabloids need to fact check, actually check their own pictures in their articles!! The second photo is also from their news article showing the picture of prof their lying. Why lie though? To get attention. Well, they have our attention now and we see right through them."
Moreover, Talinda also went on a rant on her Twitter account in which she said that 1st January means a lot to her.
Talinda Bennington talking about fake news about her marriage.
Source: Talinda Bennington Twitter
Even though she still mourns the death of her later partner, a person gotta move on sometime later. After she exchanged rings with her partner a few months ago, she honored her late husband and told fans that anyone can move on from their loss.
For more, make sure to follow GlamourFame!!!
-->