Chris Daughtry Kids - The Complete Details
Published Sun Dec 15 2019 By Matthew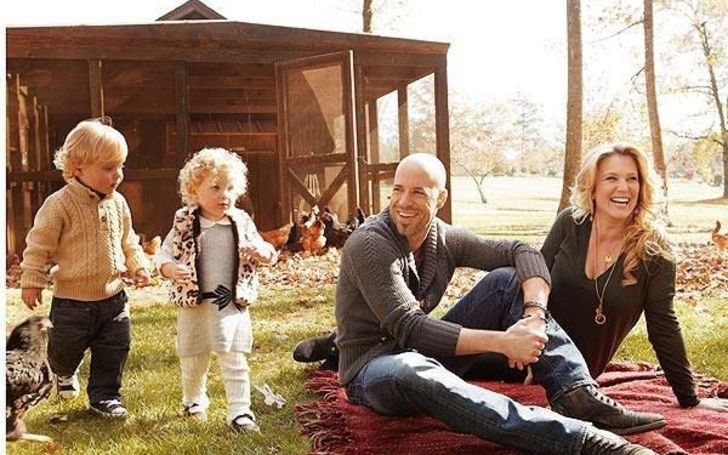 Learn about Chris Daughtry's Kids; Who are they?
Born Christopher Adam Daughtry on December 26, 1979, the lead vocalist and rhythm guitarist for the rock band Daughtry is the father to 4 children. The Season 5 American Idol's 4th runner up is married to Deanna Daughtry since November 11, 2000.
Daughtry has two children of his own; twins Adalynn Rose and Noah James and two stepchildren; Hannah and Griffin.
The Oldest Kid: Hannah Price
Daughtry's oldest daughter Hannah, born on September 7, 1996, is not his biological daughter. Hannah, along with Griffin, is Chris's stepchildren from his wife's previous marriage.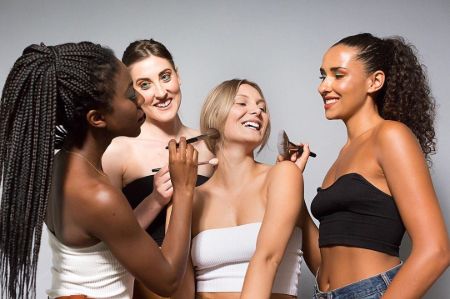 Chris's Oldest Stepdaughter, Hannah (Middle)
Source: Hannah Daughtry Instagram
Hannah mainly had a hard year back in 2018 when her biological father committed suicide. Alongside losing her father, Hannah was also shot in the face in October of the same year.
Official reports of the incident have not been made public, but she did start a GoFundMe page to pay for her medical expenses. The 21-year-old is currently working as a freelance make-up artist.
The Second Oldest Kid: Griffin Daughtry
Deanna has a second son from her previous marriage, Griffin Daughtry. Griffin was born on June 30, 1998, two years after his sister's birth.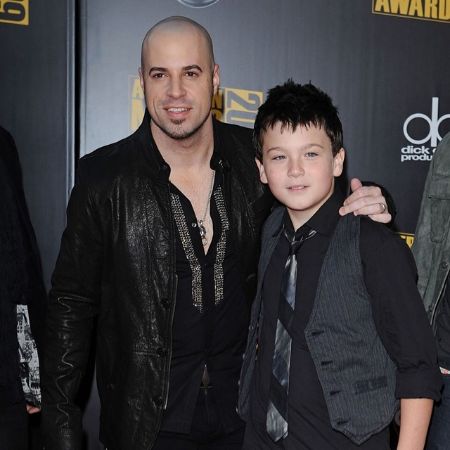 Chris With His Stepson Griffin in 2009 AMA
Source: Chris Daughtry Instagram
Through Chris's twitter feed, it is clear that the singer is very close to his stepson. Griffin also accompanied Chris at the 2009 AMA when he was nine years old.
The Youngest Twins: Adalynn Rose and Noah James
Apart from his two stepchildren, Chris has two beautiful twins of his own. Daughter Adalynn Rose arrived at 11:06 A.M., followed by son Noah James at 11.25 A.M. on November 17, 2010.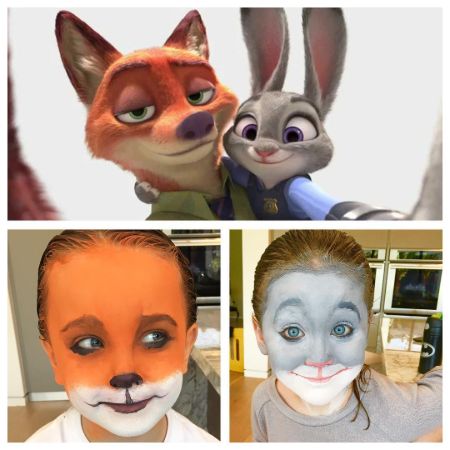 Chrish- 'Painted the twins faces today. They wanted to be Nick and Judy from Zootopia. I love my job.'
Source: Chrish Daughtry
The kids occupy quite a lot of Chris's Twitter, and Instagram feeds, which shows that the father spends a lot of quality time with his children.
Chris's 'As You Are' Features His Family
Chris's song 'As You Are' written by Deanna about coming to terms with her bisexuality features shots of his family.
Talking about the music video, Daughtry said,
This song is for everyone who feels different, alone, misunderstood, or unloved in any way. It's about accepting someone with an open heart for who they fully are without conditions. Without prejudice.
The singer continued, "We should all strive to relinquish our judgment against one another and lift each other up."
Watch: Daughtry's 'As You Are'
This was the first time his family appeared in one of his videos.
So that's all we have for you folks. Hope you enjoyed the article.
Head on over to Glamour Fame's Entertainment section for more celebrity news and gossips.
-->