Who is Chris Noth's Wife Tara Wilson? The Complete Details Here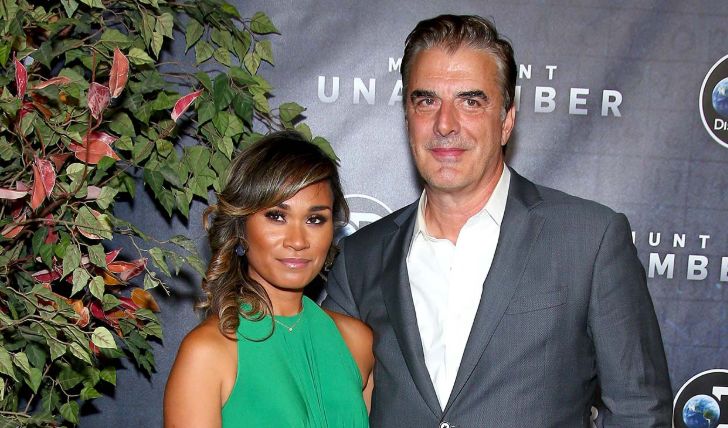 Everything to know about Chris Noth and his wife Tara Wilson's marriage: Exclusive story here!
You may have come across Chris Noth's name as a culprit in a buzzing sexual assault headline, but before the recent allegations disgraced the veteran actor, Noth had maintained an image of a sophisticated star. Noth is best known for his work as Mr.Big in Sex and the City franchise. The sexual assault allegations against him came after Sex and the City reboot, And Just Like That.
Christopher David Noth was born on November 13, 1954, in Madison, Wisconsin. He started his acting career juggling between broadway and part-timing as a waiter. Noth's onscreen venture started with minor roles in Baby Boom and Smithereens. Noth landed his first notable role in Hill Street Blues. The actor is married to Canadian actress Tara Wilson, who is reportedly in distress after the allegations against her husband.
Who is Chris Noth's wife?
Amid several accusations of rape and sexual assault against Noth, people are starting to take a keen interest in the actor's personal life, more specifically Noth's wife, Tara Wilson, and her reactions towards the claims made against her husband. Wilson, 39, is a Canadian actress. She met the Sex and the City star when she worked as a bartender in the Cutting Room in 2001.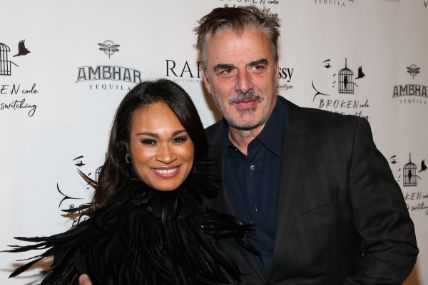 Noth met Tara while she was bartending at The Cutting Room in 2001.
Photo source: Cheat Sheet
Though the two hit it off immediately, they managed to keep their relationship hidden for years. Noth and Wilson welcomed their child, Orion Christopher, in January 2008 and got engaged shortly. The Law & Order actor once revealed he intended to keep his relationship and nuptial private, but a persistent photographer managed to get snippets of the couple's wedding. Noth and Tara welcomed their second kid, Keats Noth, in February 2020.
Recommended: Who is Chris Lowell's Wife in 2021? Learn All About 'The Help" Star's Dating History Here!
Noth once said, "I find myself in my own life trying to put a wall up [around my inner circle]," but it seems the Law & Order star began to overcome the desire for privacy somewhere along the line, as he has given some good glimpses of his family on the social media. But the actor's blissful married life is suspected to be hanging by a thread now.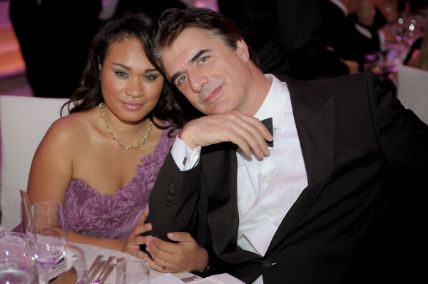 Noth and Tara welcomed their second child in February last year.
Photo Source: Cheat Sheet
Wilson had a brief career as an actress. While working as a bartender, Tara studied acting and graduated from the American Academy of Dramatic Arts. Wilson made her acting debut in Piñero, appearing in Law & Order: Criminal Intent, and Frame of Mind, before foraying into business ventures with her husband.
Tara Wilson is upset by the sexual allegations against Chris Noth!
The former actress and now a mother of two is in distress. Following the serious accusations against her children's father, Wilson has reportedly distanced herself from Noth, currently in New York, while Tara is in Los Angeles. Sources say she has removed her wedding ring.
Noth and Tara's marriage is reportedly hanging by a thread following the allegations.
Source: Entertainment Tonight
"Tara is upset, and things are hanging by a thread," an insider told Page Six, also adding, "She wants to protect the kids [Orion, 13, and Keats, 18 months]. That is her number one priority."The couple was last spotted cuddling up as they attended the premiere of SATC's reboot series in New York.
Don't Miss: Who is Robert Buckley's Wife? Learn All About his Married Life Here!
For more information and news on your favorite stars, stay connected to Glamour fame.
-->