Chrissy Teigen and John Legend Lost Their Child During Pregnancy
Published Thu Oct 01 2020 By Chester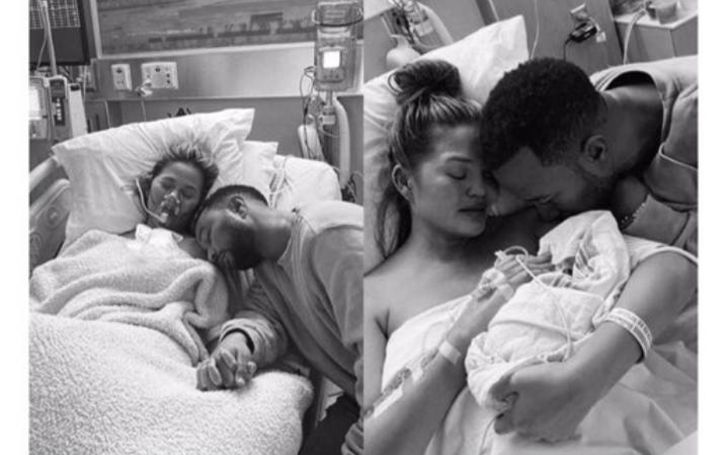 Chrissy Teigen and John Legend Lost Their Child During Pregnancy
The awesome and exemplary couple of Chrissy Teigen and John Legend lost their baby during pregnancy. They express their deep sadness after the loss of their child.
Chrissy was uploading on a regular basis to inform the conditions of her pregnancy. She was best in her health and mentally good before. After having two children, the couple was expecting their third child since mid-August. The couple was exciting and even had a name for their unborn baby. Her post revealed the information that they had planned to call the baby by the name Jack.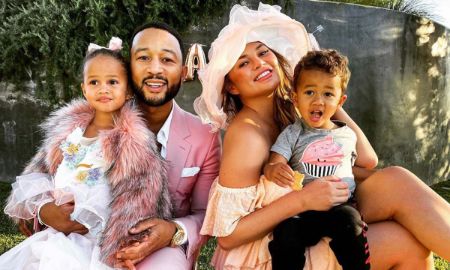 The couple With Their Two Children
Image Source: Hello! Magazine
The TV presenter Chrissy had excessive bleeding and was immediately taken to the hospital a few days ago. After some tests and treatment, the doctors even had informed that both mother and child are healthy. But lately, the second post suggests that they were never successful in controlling the bleeding and the baby didn't get enough fluids as he needed. Her husband, John Legend, 'All of Me' singer also posted about feeling so sad and lost in his Instagram.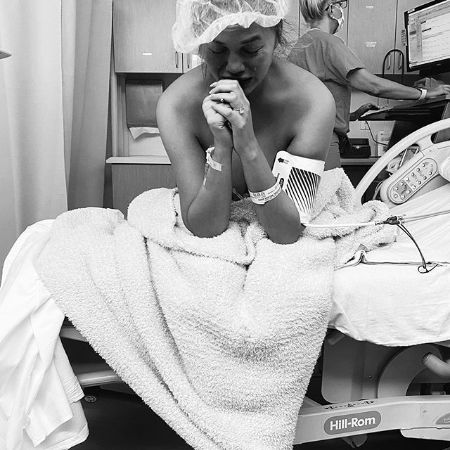 Chrissy After the Incident
Image Source: Instagram
Chrissy posted several black and white pictures with a long status of how she was hurt and sad about the death of their baby. She even explained her pain as, "the kind of pain we've never felt before". She even mentioned the baby's name Jack every time she talked about the loss of the baby. It was her first time putting the name of their baby before the birth and that didn't go well. She also posted saying, Jack will always be part of their family. Her post also apologized to the unborn baby Zack. She stated, "I'm so sorry that the first few moments of your life were met with so many complications, that we couldn't give you the home you needed to survive. We will always love you." John Legend also supported the statement with "We love you, Jack" and five black hearts.
Recommended: Singer Dolly Parton To Appear in "Christmas On The Square" By Netflix
As soon as the unfortunate news got out, the couple got much positive energy, prayers, and support from all fans and followers. Chrissy even thanked all the well-wishers and grief sharers through her social media. The post of the mother of two, or three including Zack, ended her status with a positive note, "But every day can't be full of sunshine," she continued. "On this darkest of days, we will grieve, we will cry our eyes out. But we will hug and love each other harder and get through it." Visit Instagram for more.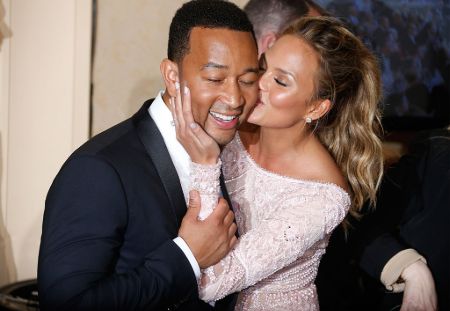 The Snippet of the Couple Together
Image Source: Goalcast
We, on the behalf of all supporters and fans, would again like to express our deepest condolences to the couple and other affected people. We hope this type of accident doesn't happen again to any mother.
Also, See: Usher and His Girlfriend Jenn Goicoechea Announced Their Child's Name
Visit Glamour Fame For More Celebrity News and Recent Events.
-->