Chrissy Metz Ex-husband Martyn Eaden - Why Did They Get Divorce?
Published Tue Nov 05 2019 By Sea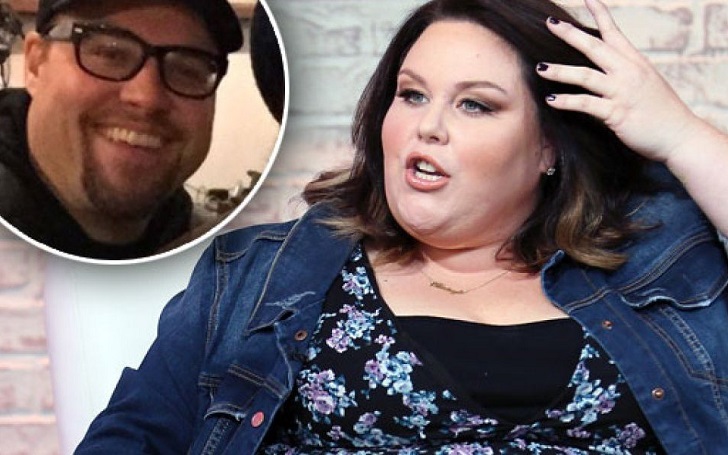 Chrissy Metz and her spouse Martyn Eaden are no longer together. What is their real reason for the divorce?
Social media has been useful for Chrissy Metz's love life as she revealed back in July about how her new boyfriend slid into the DMs on Instagram. The case what somewhat similar over a decade ago when she met her now ex-husband, Martyn Eaden, online.
Despite Chrissy's other relationships being well-talked about, since the other party being somewhat known in the US, her seven-year marriage with Martyn was an important one for her. (His photo is near-impossible to find.) She cherished it even after the divorce. Although the split came due to a sour talk, she says she still loves him, and they keep in touch every now and then.
Chrissy Bonded with Martyn for Several Months Via Emails and Married with No Family Members
In 2006, the actress joined an internet dating site and soon met Martyn, who was a freelance screenwriter living in Sheffield, South Yorkshire, way overseas in England. They bonded well over a few months through emails, but he came to visit her in Los Angeles later.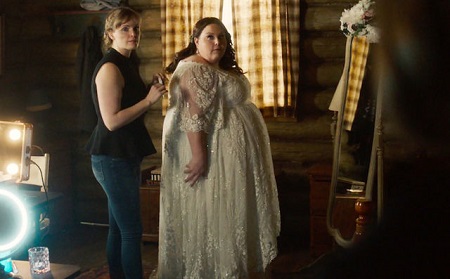 Chrissy wed Martyn in a courthouse without their close relatives and family members. (This photo from 'This Is Us' Finale, not the actual wedding.)
Source: This Is Us, 20th Century Fox
It was him who continually came to visit her in the US since she didn't have the funds to make the travel to Britain. The time was only about the beginning of her career on the screen, and she was only an aspiring actress then. After a year of relationship, Martyn decided to move forward and proposed Chrissy.
The couple held a small ceremony on January 5, 2008, in Santa Barbara, California. Neither of their families was able to attend as they couldn't gather the travel costs. Then Chrissy landed a role, cheerleader 'Chunk' in 'My Name Is Earl', and she bought two tickets to Florida so that Martyn could visit her families.
They Decided to Divorce in 2013 Because of Their Relationship Conflict; His Comments 'Felt Like Slap'
It was not a fairytale marriage for the two. They knew they loved each other, but the relationship deteriorated over the years as they both were focusing on their respective careers and not speaking about it comfortably.
The 'This Is Us' star went to 'Overeating Anonymous' meetings like every day, and Martyn was hiking regularly with a female co-worker. She was not happy with that particular thing. Thus, the conflict arose five years into the marriage.
Watch: Chrissy Metz's Life
"The guilt [of my anger] didn't leave me. I was trying so hard to get ahold of my relationship with my body and break my habit of eating my emotions and of equating food with sharing love. I didn't know how to spend time with Marty without using."
Chrissy came back home from a party for her friend and asked Martyn if he still wanted to be with her. "Everything is about you. Chrissy, you are as narcissistic as you are selfish. From the beginning, everything has been about you," she recalled him saying. The words felt life slap, she stated.
Martyn's parents visited the couple in January 2013, and following the meeting, the couple had a discussion. They finally decided to split and divorce. The split finalized in November 2014 when Martyn filed for divorce, which was finalized on December 11, 2015. They wanted to handle the divorce 'in the most caring, healthy way possible', as they cited 'irreconcilable differences' as the cause of the split. The whole process was a big secret.
The Married Life Is Mentioned in Her Book, and They Still Connect
The actress released her memoir, 'This Is Me: Loving the Person You Are Today' in 2008. She monologued her life since her birth, which was a very difficult path having to deal with poverty in her early acting years. Along with that, she also paid tribute to her married life with Martyn.
The pair are still friends and do text regularly, she said back in March 2018.
We're just not the right fit. But I love him, and I'm always checking in on him. I am still working on being a better ex-wife than I was a wife.
She resolved to be a forgiving individual for her own 'sanity' instead of holding on to the hate. That's what she did with her abandoning father as well (he doesn't feel like he abandoned her though). She moved on, and in 2016, she fell for her 'This Is Us' co-star Josh Stancil during its first season.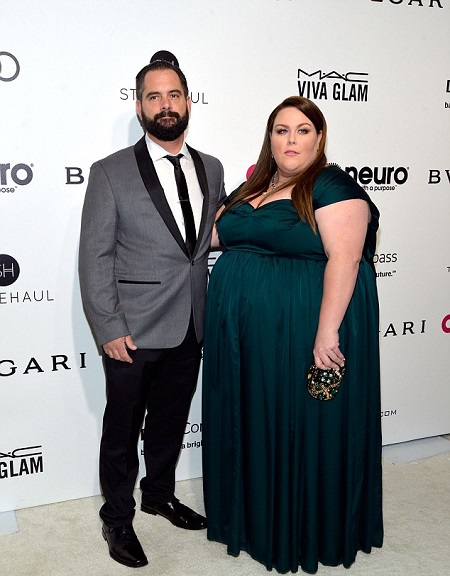 Chrissy and Josh dated for almost two years.
Source: Getty Images
Later in March 2018, they split, and in November 2018, she revealed her new relationship with composer Hal Rosenfeld. There was no news of their split, but in July 2019, she talked on 'The Wendy Williams Show' about a DM love.
Stay connected to GlamourFame for more Entertainment content.
-->