Chrissy Teigen Discloses That She Underwent Bichectomy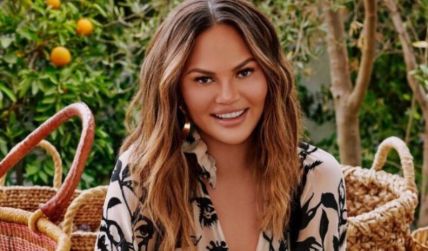 Chrissy Teigen Reveals She Had Fats Removed From Her Cheeks: Complete Story Here.
Chrissy Teigen, 35, the outspoken star, reveals the recent medical procedure she underwent to achieve the perfect cheekbones. The model made the revelation over the weekend on her Instagram story. Showing off her new cheekbones, Teigen says, "I did that Dr. Diamond buccal fat removal thing here, And since I quit drinking, I'm really seeing the results, and I like it. Yeah, I did it, what?"
The particular surgery that Teigen underwent, Bichectomy, is a plastic surgery procedure that removed oral fat, which results in an aesthetically pleasing face. Teigen celebrated 50 days of sobriety earlier this month; the model further adds that she isn't ashamed of undergoing plastic surgery. "No shame in my Dr. Diamond game," she adds.
Teigen calls Bichectomy the best thing she has done.
Photo Source: Access Online
Dr. Jason Diamond is a Beverly Hills facial plastic surgeon with a clientele consisting of many big celebrities. He was featured on Netflix's Celebrity Plastic Surgeon. Teigen also calls the procedure "the best thing" she's ever done, adding, "it was soooo scary easy." This isn't the first time The Cravings author has opened about undergoing plastic surgery.
Don't Miss: Norm MacDonald Has Passed Away.
In 2017, the television personality revealed she got some work done on her armpit. "I had an armpit sucked out, which was one of the best things. It's a big secret, but I don't care, It made me feel better in dresses; I felt more confident. It was the dumbest, stupidest thing I've ever done. The dumbest, but I like it, whatever. I have no regrets, honestly," she wrote on her social media.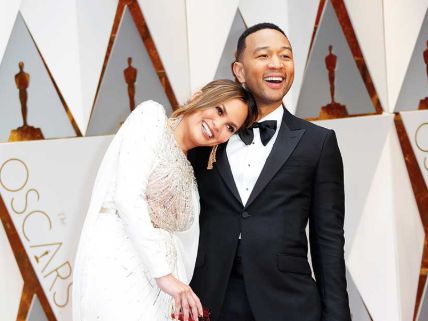 Teigen had her first breast implant when she was 20.
Photo Source: Gulf News
Wife to singer/songwriter John Legend and a doting mother to their two kids, Teigen has also been honest about procedures she went through at the beginning of her modeling career. Chrissy underwent her first breast enhancement when she was only 20. "Yeah I did my boobs when i was 20," Teigen told Glamour Uk in 2020. Teigen further reveals that she no longer likes getting implants.
For more information and news on your favorite star, stay connected to Glamour Fame.
-->