Chrissy Teigen Reveals Surprising New Hobby Inspired by Her Therapist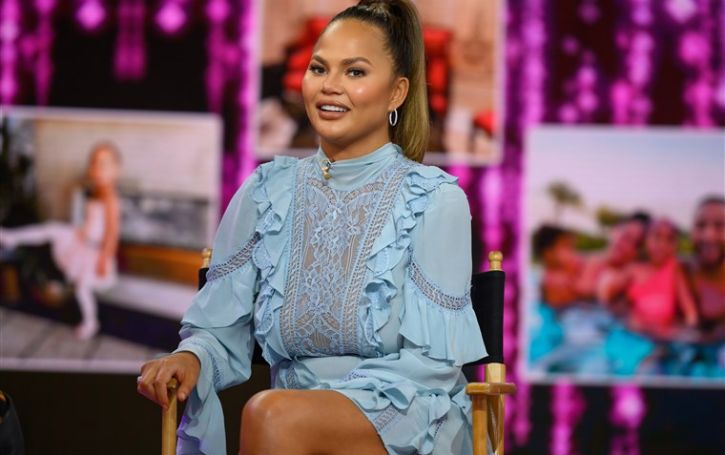 Chrissy Teigen's off to enjoy her new hobby, all thanks to her therapist.
Chrissy Teigen surprised all of her fans by deciding on her newfound interest in 'horse riding.'
Yes, you heard it right, The Cravings author, who faced an unfortunate miscarriage back in September, revealed her journey into the horse world in a candid Twitter post.
The 35-year-old posted a picture of a black horse, captioning it as, "My therapist says I need something that I do for just me, as I have absolutely nothing currently, lol. Today begins my journey into the horse world. I hope this dude likes me,"
With an exasperated emoji, she added, "He's so handsome and appears lazy, I love." The horse was named Cosmo, like Cosmo Kramer, and appears to be laying on the floor of his stable looking peaceful.
That wasn't all as the foodie went on sharing other pictures of her adventure with, "Holy s—. horse people: The boots! I always thought breaking in boots meant the foot part, but does it mean the calf part because I'm dying over here,"
She posted this picture with a video of trying to put on her knee-high boots, laughing hysterically as she fell down.
In another video, she seemed to be sprawled on the ground while someone was blowing on a hairdryer over her boots.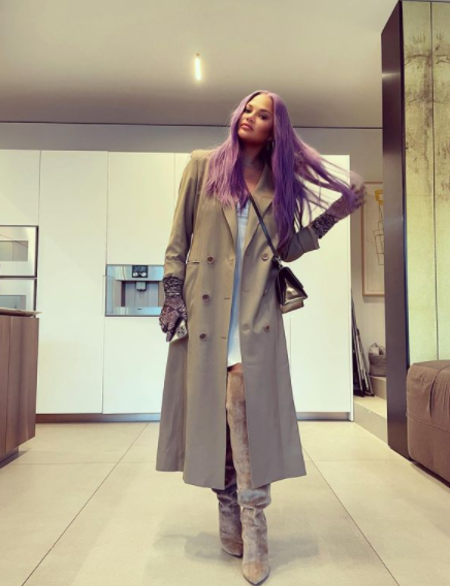 Chrissy Teigen showing off her new purple wig.
Photo Source: Instagram
Teigen seems to be doing fine over the days after the tragic loss of her child in her pregnancy last December. It seemed to be the hardest battle for the family as the doctors said that she wouldn't be able to conceive anymore.
In a heartfelt post, she described feeling sad over not getting to be pregnant again and posted a mirror selfie sharing her thoughts as, "This is me and my body, just yesterday. Even though I'm no longer pregnant, every glance in the mirror reminds me of what could have been."
You may also like: What is Kelly Oubre Jr. Net Worth in 2021? Here's the Complete Breakdown
The family seems to be recovering from the loss, as Chrissy seems to be handling her days with a positive mindset and a new hobby all thanks to her therapist's recommendation.
Well, that was about it, for now, follow Glamour Fame for more these reads on your favorite celebs!
-->