Chrissy Teigen Celebrates 6 months of Sobriety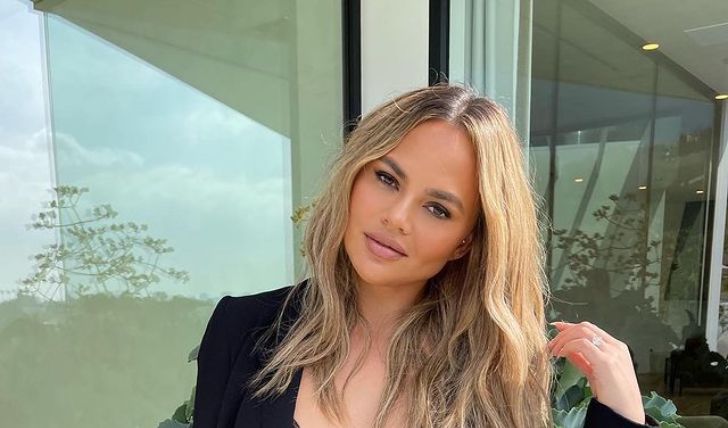 Chrissy Teigen reveals she is six months sober: Exclusive story here!
The ever-vocal and active model, Chrissy Teigen, says she feels "happier and more present than ever." Teigen, 36, took to her Instagram and revealed the reason behind her newfound happiness and zest for life. The television personality reveals she is six months sober from alcohol.
Commemorating her sobriety milestone, Chrissy posted a picture of herself in an all-black outfit with a chocolate brown jacket. She captions the post, "6 months no alcohol," Teigen adds, "honestly kind of sucks saying it because even though I don't ever crave it now, the time has not exactly flown by haha. I prob won't be excited till a larger milestone like at least 5 years, and sometimes I don't even know if I necessarily won't ever drink again."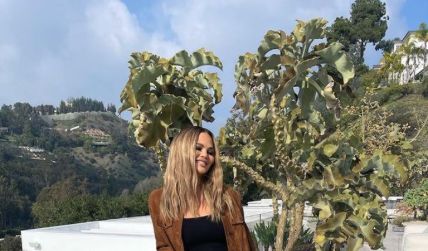 "I now have endless energy and way less anxiety," Chrissy writes.
Photo Source: Instagram
A native of Delta, Utah, Teigen is married to singer John Legend and shares two adorable children with the All of You singer. Teigen rose to fame as a model and later branched her career into television. The model shares she doesn't necessarily feel very excited about her 6 months of sobriety but also acknowledges the differences it has brought into her life.
Check Out: Adele giggles Enjoys a Date Night with her Boyfriend Rich Paul.
Teigen writes, "I now have endless energy, way less anxiety (no more benzos!)" referring to her dependence on benzodiazepine drugs; used to treat anxiety and alcohol withdrawal, she adds, "and I am happier and more present than ever."Teigen last celebrated her sobriety at 50 days. "Today is my 50-day sobriety streak," the model wrote, adding, "It should be nearly a year, but I had a few (wine) hiccups in the road."
Teigen came clean about her addiction in 2017.
Source: Fast News 24/7
The former Sports Illustrated model came clean with her alcohol problem in an interview with Cosmopolitan in 2017. "I was, point blank, just drinking too much," Teigen had said. The cookbook author further shares that alcohol abuse runs in her family and that a glass of drink is never enough for her.
For more information and news on your favorite stars, stay connected to glamour fame.
-->