Christina Aguilera Posted Topless Image on Instagram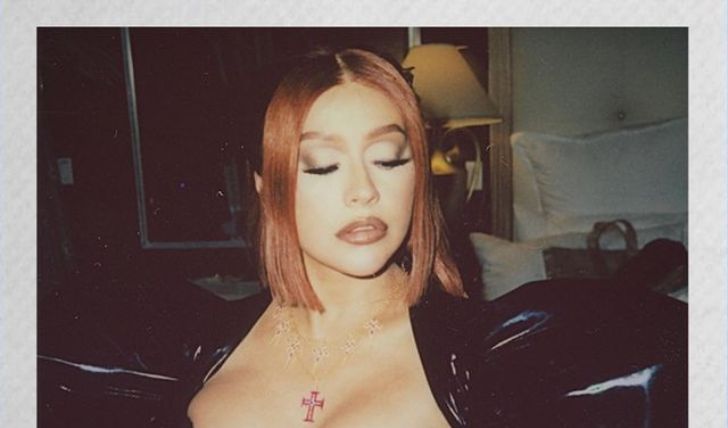 Christina Aguilera celebrates turning 41, posts a sizzling picture on the gram!
Christina Aguilera turned the heat on the gram as the singer posted a half-naked picture of herself. The Grammy-winning singer turned 41 on December 18 and commemorated the day by sharing some "not so rare" nude images. In a series of pictures shared by the singer-songwriter, Aguilera can be seen rocking a pair of jeans and her long platinum traces, which helps cover her, otherwise bare, chest.
The singer captions the post, "XTINA XLI," Roman numeral equivalent of 41. If you are getting a deja vu by the post, that's because the vintage film photo effect post matched her 2002 album cover Stripped. The pictures seem to be the same as Aguilera's September post, where she gave fans a heads up on Lady Gaga's then-upcoming festival. "One week until @Ladylandfestival, whos going be there," she wrote.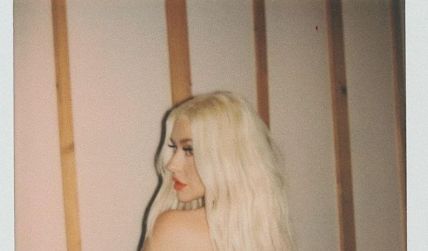 Christina celebrates turning 41.
Photo Source: Instagram
The pop star recently dropped her first Spanish album, La Fuerza, in 22 years. Aguilera, an Ecuadorian descent, has included Pa' Mis Muchachas, a single she collaborated with Becky G, Nicki Nicole, and Nathy Peluso, Santo with Ozuna, and Somos nada, in the EP.
Don't Miss: Florence Pugh Enjoying Date Night with her Boyfriend, Zach Braff.
The singer also made a post, again a firey one, to celebrate the album's success. "Felling all of your love for La Fuerza," Christina wrote while sharing a series of red, blurry pictures of herself, posing butt naked. She adds, "I want my fighters and anyone who hears this music to continue feeling empowered, vocal, and free.
Aguilera released her first Spanish album in 22 years. Source: Associated Press
The 41 years old singer shares a son, Max Liron Bratman, 14, with her ex-husband Jordan Bratman, a marketing executive, who she married in November 2005 and split ways from in 2010. Aguilera got engaged to Matthew Rutler in February 2014 and welcomed a daughter, Summer Rain Rutler, 7, in August that year. Christina and Rutler are still engaged but haven't revealed any plans for the wedding.
For more information and news on your favorite star, stay connected to glamour fame.
-->