Who is Clifton Powell Jr. whom Sasha Obama is Dating? Learn Interesting Facts About him
Published Mon May 30 2022 By sujan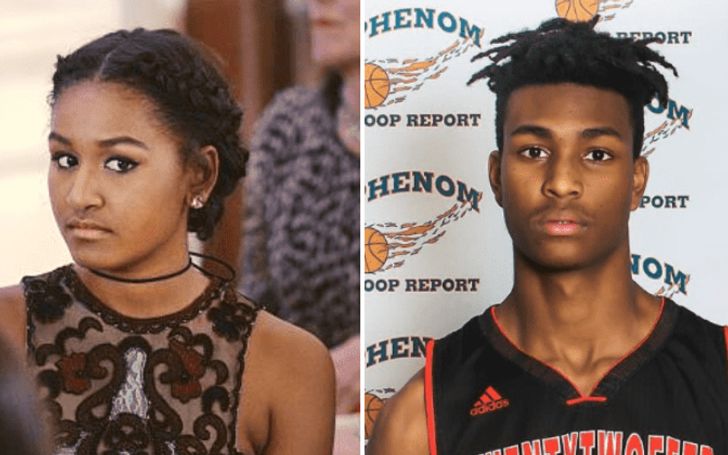 Know who Clifton Powell Jr. is? To whom is he married? And other exciting facts about Powell are here; go through this article to know it all.
As a result of his famous parents, Clifton Powell Sr. and Clifton Powell Jr., He owes half of his fame to his father, actor Clifton Powell. Sasha Obama, the daughter of Barak Obama, is presently dating him. Having played collegiate basketball in the past, Clifton Powell Jr. has transitioned into a career in commercial directing. In 1997, Powell Sr. and Kimberly had their first child, a boy named Powell Jr. He grew up in the Ladera Heights district of Los Angeles and attended Village Christian High School, a $28,340-a-year private school.
He wrote the following on his son's 24th birthday in May: "24 yrs ago You came into the world son and you transformed my life, and to this day you still bring Soooooo much Joy To Me and To All That You Touch I'm so Proud of You Young Man to Enjoy This Special Day God Gave to You.". After finishing high school, Powell Jr. received a four-year basketball scholarship at the University of California at Santa Barbara. However, less than a year later, he left the institution to pursue a new career path in filmmaking.
Both Powell Jr. and Sasha were famous kids due to their parents' names and fame. This article will talk about the love story and relationship between the Actor, Powell Sr.'s son and former president of the U.S., Barak Obama's daughter, Sasha Obama.
Is Clifton Powell and Sasha Obama Dating?
According to a story published Friday by the Sun, the 20-year-old daughter of former President Barack Obama is dating the 24-year-old son of "Ray" actor Clifton Powell. The Daily Mail was able to secure images of Sasha and her 6-foot-5-Inch reputed lover, who seemed to be in love with her when the two went on a stroll together earlier this week.
Image: Sasha Obama and Powell Jr. are in a relationship
Source: Google
Powell Jr. was dressed in jeans and a T-shirt and wore a black cap backward. She wore a peasant skirt, a crop top, and Birkenstock clogs while dressed more formally. A few days after her mother, Michelle Obama announced that Sasha saw someone, rumors of her new relationship emerged. Sasha Obama has a new boyfriend in her life, and we can't get enough of how adorable this pair is together already.
You May Also Like to Know: Why is Caylee Cowan Famous? What is her Net Worth? All Details Here
Sasha was recently seen leaving the house with Clifton Powell Jr. Sasha was seen strolling beside the writer-director, who happens to be the son of Clifton Powell, who played Ray in the film Ray. During the trip, which included a visit to acquaintances in the area, the couple seemed to be "extremely in love," with friends characterizing them as "inseparable" and "always smiling."
How and When Sasha Obama and Powell Jr. first Met?
Powell Jr. is said to have met Sasha shortly after she went to the University of Southern California in the autumn of 2021According to reports. She previously attended the University of Michigan for two years to further her education. Even though they were pictured for the first time together earlier this week, there is no information on when they initially met or started hanging out together.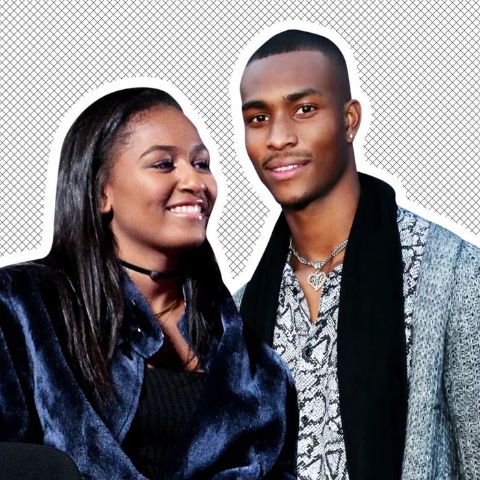 Image: Sasha Obama and Powell Jr. first met in California
Source: Google
The relationship between Sasha Obama and Clifton Powell Jr started when Sasha relocated to Los Angeles. The University of Michigan dropped her, and she transferred to the University of Southern California, where she is now enrolled in a course. According to DailyMail.com, the couple's courtship was kept under wraps until images emerged that showed them to be together.
Powell Jr. got the Scholarship.
Powell Jr. was offered a four-year basketball scholarship when he attended the University of California at Santa Barbara after graduating from high school.
A broadcasting career had been included in Powell Jr.'s freshman basketball bio, and he had said that this was his goal in the future. His brief bio also disclosed that his favorite movie is "Straight Outta Compton" and that his favorite television program is "Scandal."
Powell Jr. now Works in Show Business.
Upon graduating from college, Powell Jr. "took the jump into the field of narrative storytelling," according to his website, and he is now employed as a commercial director. After discovering an extended enthusiasm for directing and visual storytelling, he continued to work at the skill of directing and was rapidly thrust into the fire, which drove him to adapt and learn quickly, according to his website's profile.
Powell Jr. has previously produced video material for companies such as Peloton and Nike and a project in which his father was also engaged.
Check it: Powell Jr. and Sasha Obama are dating
Don't miss: What is Melissa Gorga's Net Worth? Learn her Earnings Here!
For more news and information related to your favorite celebrity and to know the trending news, stay tuned to Glamour Fame.
-->