CNN Political Reporter Laura Jarrett - 5 Rarely Known Facts!
Published Thu Nov 14 2019 By Sea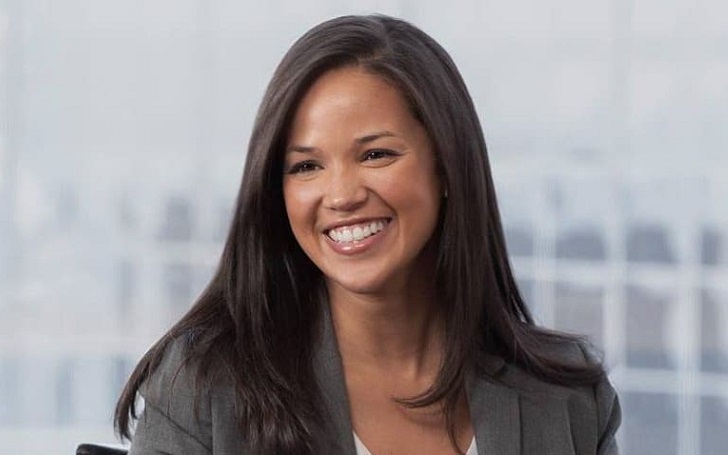 Laura Jarrett is a news correspondent for CNN. But she is better known for her personal connections. Her husband, mother and father are prominent figures in the law area. And just like that, she also covers the Justice Department and legal issues on the news network.
Jarrett is a Harvard Law School graduate of 2010, and she was the Articles Selection co-chair for the Harvard Journal of Law and Gender. She joined CNN from her law practice in 2016 and has been covering for numerous important topics regarding politics.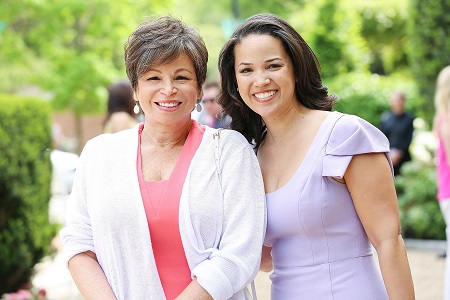 Laura, with her mother, Valerie.
Source: Teresa Kroeger, Getty Images
There are so many things that people ought to know about this humble reporter. She was born in Chicago, Illinois, in 1983, to father William Jarrett and an Iran-born American mother Valerie Jarrett, who worked as the senior advisor for the former US president, Barack Obama.
In addition, Valerie held many major positions under the leadership of Obama in other departments, while being fiercely supportive of her candidate. Here are the other facts of Laura.
5. Personal Closeness with the Former US President; Valerie Was the Mentor for the Couple
While Laura's mother was a huge part of Obama's presidential campaigns, among many others, they also are personally close to the entire Obama family. In fact, it was Valerie who first took the-then Michelle Robinson into her office in 1991 and started mentoring her and her then-fiance, Barack Obama.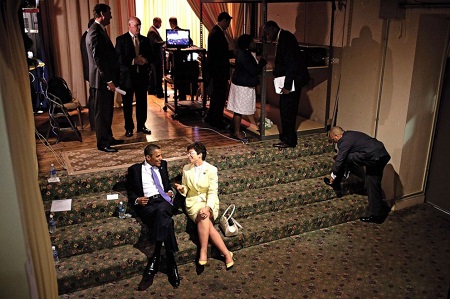 Aside from being professionals, the President is also great friends with Valerie.
Source: Pete Souza, Courtesy Barack Obama Presidential Library
After the president-elect of 2005, she played a major role in Obama's internal affairs. Beyond that is common knowledge for Valerie's followers. But on the personal side, they were actually neighbors in the Kenwood surrounding.
4. President Obama Attended Her Wedding to Tony Balkissoon
Laura Jarrett is married to fellow Harvard Law graduate Tony Balkissoon in June 2012. He is also an attorney and a Canadian.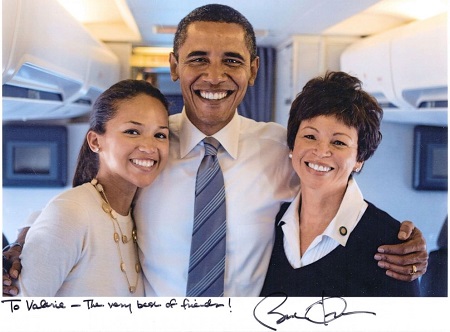 The former President thinks highly of Valerie and Laura.
Source: David Katz
Before the former presidential couple moved to their Kalorama house in 2018, they lived over at the Kenwood neighborhood (mentioned earlier). On the wedding day of Laura, they were seen leaving their home to go just outside and over to their neighbors' (Laura's home), which was the wedding venue.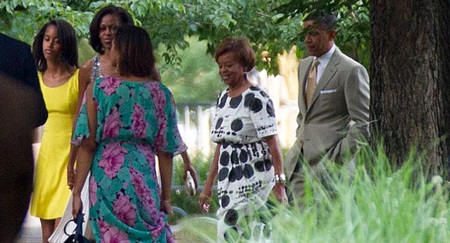 The neighbors were also quite excited to see the first family.
Source: Associated Press
The Obama couple and their two daughters, Malia and Sasha, attended the wedding, along with Attorney General Eric Holder, Clinton administration adviser Vernon Jordan, and CEO of Ariel Investments, John Rogers, Jr. They all were invited and flew over to Chicago for the wedding a day before.
3. Laura's Father-in-Law Is Also a Politician
It seems her life has been pretty much completely influenced by law. But that doesn't mean she's upset about it. In fact, while her husband may be an attorney, his father, Bas Balkissoon, is a respected former Ontario-based politician.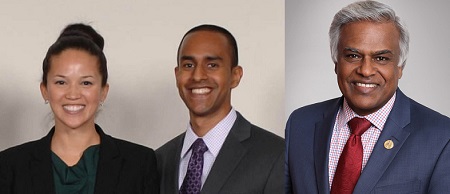 Source: Various Sources
Tony is one of the three children of the Trinidad and Tobago-born father, who was a Liberal member of the Legislative Assembly of Ontario from 2005 to 2016. He is also of Indian descent.
2. Laura Recently Became a Mom to Her First Son with Tony
In June 2019, Laura received a baby shower from her co-workers over at CNN. Anchor Wolf Blitzer made an appearance on the occasion for the mother-to-be.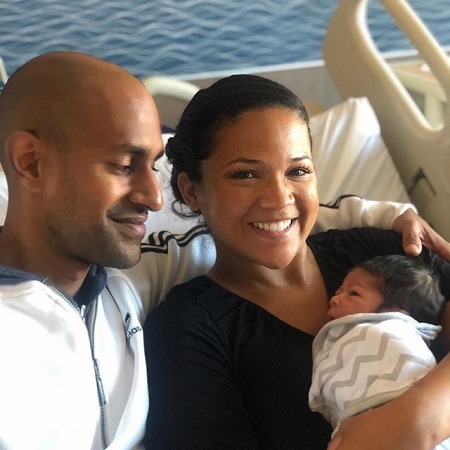 Anthony Balkissoon was born this past July.
Source: Laura Jarrett, Instagram
Then, on July 16, she announced, via Instagram, their son had finally arrived in this world. The little kid was named Anthony Balkissoon. A couple of days later, she posted a picture of a glass of wine, joking about how she missed it during her pregnancy months.
1. Dad Passed Away When She Was 10
William Jarrett worked as a director of obstetrics and gynecology at the Jackson Park Hospital before he passed away on November 19, 1993, at the age of 40. Laura was 10 years old at the time.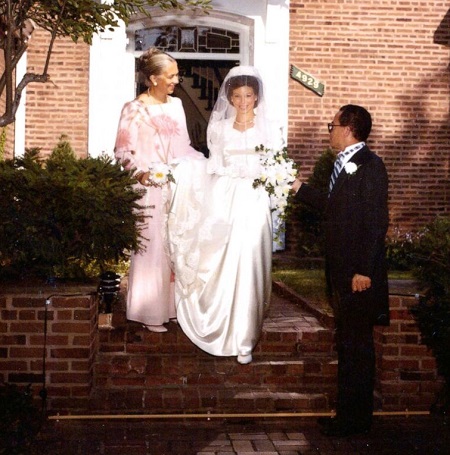 The pair got married in 1983.
Source: Ballintine Photographers
By the time of his demise, he was already divorced from Valerie in 1998, a year after their separation in 1987. The parents of Laura were childhood neighbors, and she was their only child.
Stay tuned in to GlamourFame for more Entertainment contents.
-->