Iliza Shlesinger's Husband Noah Galuten; Facts to Know About Her Man
Published Thu Nov 21 2019 By Sea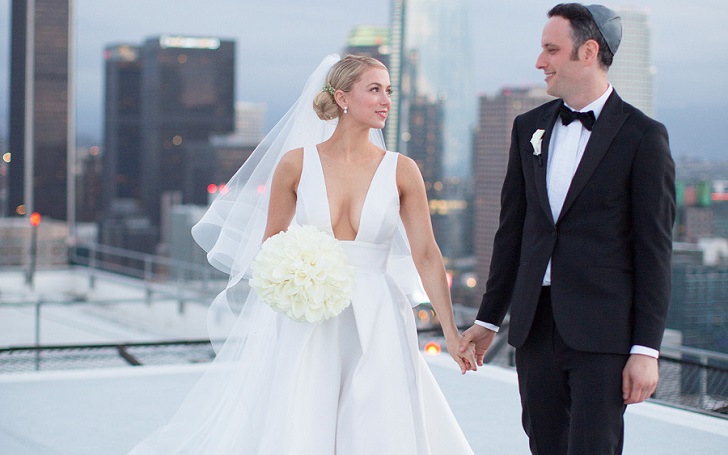 Iliza Shlesinger won the 'Last Comic Standing' show way back in 2008, and as beautiful as she is, her wit is much more amazing. Her career kicked off right after she won the talent show competition as the first woman and the youngest person to ever do so.
The professional life was all fine and good as she continued pushing her limits with passion, but romance became beautiful when she met her boyfriend, or then-future fiance/husband, Noah Galuten, just within the last three years. While one may question their time together before marriage, it goes to show how the relationship can accelerate when the two people are meant for each other.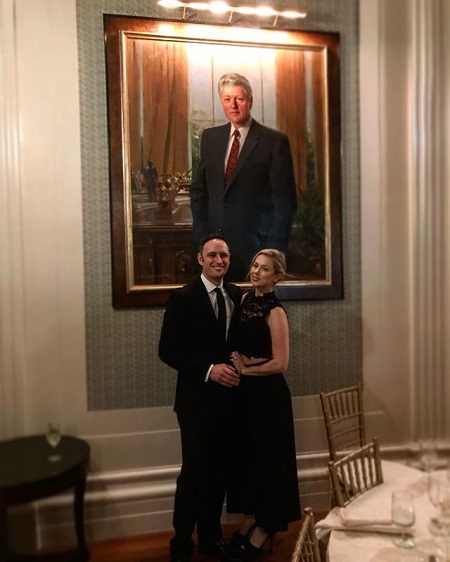 A cute couple indeed.
Source: Noah Galuten, Instagram
Galuten is no ordinary person either. While his celebrity status has yet to boom out, he is also passionate about what he does. Also, he is surrounded by musicians in the family, but he swerved from an already destined path.
Noah Galuten Is a Chef/Food Writer and Guest-Starred in a Fat Prince Episode with Another Comedian Chelsea Peretti
It's probably quite a common knowledge that Noah Galuten is known for being a chef, aside from being the husband of the comedian. He's got just over 8000 followers of Instagram, but those who know him are aware of how good of a food critic he is.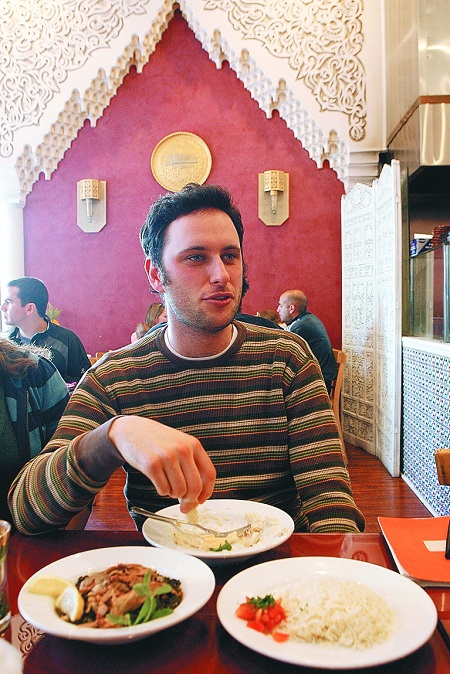 He made no distinction of whether a state is technically a country or not when traveling to those places.
Source: Associated Press/The Spokesman-Review (2008)
Galuten currently works as a chef for the Bludso's Bar & Que over at N La Brea Ave, Los Angeles. In addition to that, he is also a writer for LA Weekly's 'Squid Ink' column as well as for LAmag as he covers LA's food news beat in all angles.
His passion for food expands well beyond the restaurant as he hosted a food web series on YouTube through the channel, 'Tasted'. That was before he met Iliza. The 407k subscriber-channel said their goodbyes in October 2016. He also appeared on an episode of 'Fat Prince with Andy Milonakis' in 2015 with 'Brooklyn Nine-Nine' star and stand-up comedian, Chelsea Peretti.
Watch: Chelsea Peretti Guest Stars with Noah Galuten on 'Fat Prince'
Aside from working at the Golden State restaurant group, Cofax and Prime Pizza, Galuten is also a food writer and a restaurant critic, as indicated above. He co-authored the book, 'On Vegetables: Modern Recipes for the Home Kitchen', with Jeremy Fox in 2017.
The book was nominated for the 'James Beard Award for Restaurant and Professional' in 2018, which was ultimately won by Nathan Myhrvold and Francisco Migoya's 'Modernist Bread'.
His Father Is a Grammy-Winning Musician
Born on September 21, 1982, in Santa Monica, California, he actually studied theater at UCLA and graduated in 2004. He tried his hand at the playwright business in New York after graduation but failed miserably.
Before going forward to his best job ever, he was almost broke. He then created his blog 'Man Bites World' in which he wrote about every cuisine he tried in different countries (even North Korea and Macau) and got back up. He thus found his new love.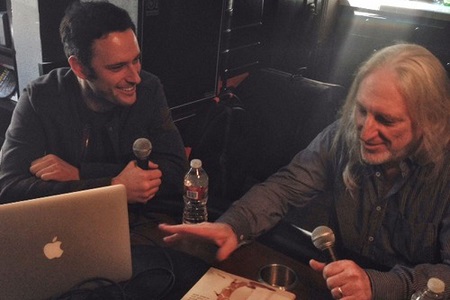 Legendary Musician Albhy Galuten is his father.
Source: Eater LA
It might have been difficult for him to meet the expectations of his parents in his early years, but they can be quite supportive. He was born to Nancy Lyons and Albhy Galuten. Noah's dad is actually a Grammy-winning producer, composer, musician and songwriter. He has 18 #1 hits from his music in the 20th century.
Galuten's parents separated, her mother remarried, but they also had his brother Jason Galuten during their married years. Jason is also a musician.
The Husband-Wife Met Through an Online Dating and Iliza's Dog Was the Flower-Girl at their Wedding
The circumstances of how they met can surprise you. While dating apps services usually invite short-term relationship, this one got the two people involved married. They just sort of clicked. The restaurateur and the comedian met online in July 2016.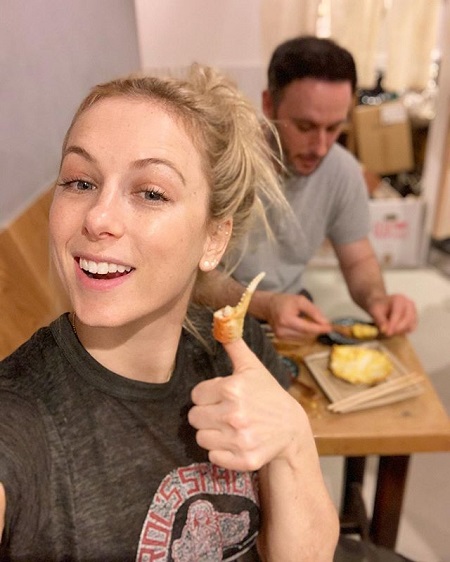 She got a catch in her husband, 'cause who doesn't want a cook for a life partner.
Source: iliza, Instagram
After less than a year of real-life dating, they were engaged. In another weird moment came the proposal. "We went out to dinner, and I remember starting to unbutton my pants as I came in the door because I had to pee," Iliza told Brides. "I realized our living room was full of flowers and candles, and Noah stopped me before I left the room, saying there was something he wanted to do before I ran off to the bathroom. I started crying and turned away, yelling that it couldn't happen with my fly down!"
Iliza and her mother planned the whole wedding that occurred in the City View Penthouse & Skydeck at the South Park Center on May 12, 2018. She fulfilled her dream of taking wedding photos on a helipad of the building.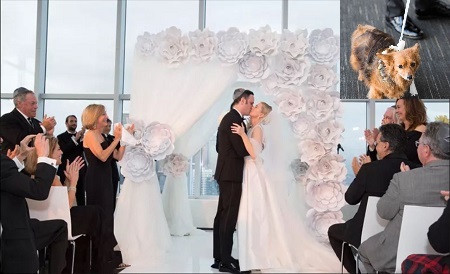 A dream wedding was fulfilled at the floor-to-ceiling windows of the City View Penthouse & Skydeck.
Source: Sarah Natasha (Iliza's Childhood Friend)
Another eccentric part of the event was the flower-girl. Iliza's dog, Blanche, made a trip to the aisle with one of Galuten's groomsmen wearing a floral collar. Her cousin served as the officiant.
The wedding and the reception had all sorts of weird but amazing things that included cootie-catchers and stranger's hands sticking out of a hedge-wall holding wine glasses for the guests. 'Brides' has all the details.
Iliza will agree Noah has been a great catch for her as their married life goes as smoothly as her career progresses. While they may not be thinking about it yet, one day, we might see some little ones running around with Blanche in their home.
Stay tuned to GalmourFame for more Entertainment updates.
-->