CrossFit Champion Mat Fraser is the Fittest Man on Earth
Published Fri Sep 20 2019 By Sea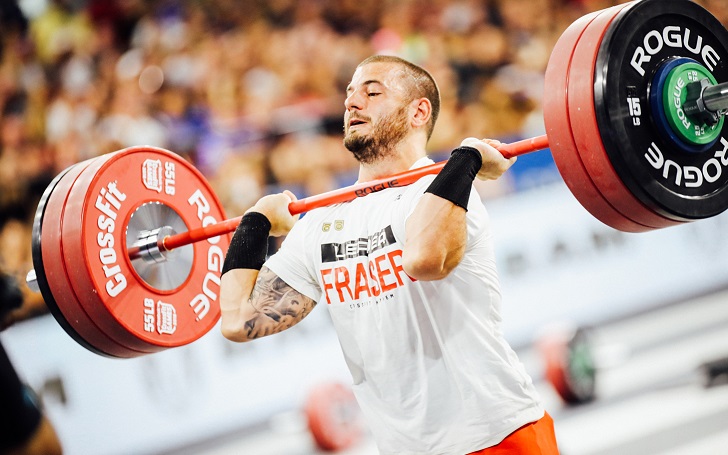 The question "Who is the fittest man on Earth?" undoubtedly screams out Mat Fraser. He's announced as one of the talents in the FIBO USA 2019 lineup, and it's not just because of his knack for being fit. Of course, with all the success Mat's got, he gets an automatic invitation for the event. He outperforms everyone because he lives by his motto, "I did yesterday what you didn't, so I can do today what you can't" and "everything pays off eventually".
The 29-year-old is the son of Canadian Olympic figure skaters Don Fraser and Candace Jones. He believes he got his competitive nature (the good traits) from both the parents, as his mother is all about preparation and his father, all about performing in front of an audience.
Watch: A Little Introduction of the Fittest Man on Earth
The path to success was not just a result of a huge breakthrough or a major win, despite his parents already knowing how the competition works. It was a heart-breaking loss, and he absolutely hates losing. According to him, the loss was the silver medal in his first CrossFit games in 2014.
Fraser Changed His Lifestyle After the Second CrossFit Silver Medal, and His Fiancee is the Dietitian
Former four-time defending champion, Rich Froning Jr., was in the way of Mat in the 2014 CrossFit games as he finished second behind the reigning champion. Rich retired after that year, but 2015 was not to be his year either. He again finished with a silver medal behind Ben Smith. This was the one that made him change everything about him.
I hated my 2015 medal. To me, it just represented the cut corners, the slacking off, the thinking I could out-train a bad diet.
Mat changed the way he trained and even his diet, which he handed the responsibility to his then-girlfriend, Sammy Moniz. Then at the 2016 CrossFit games, he was finally handed the 'Fittest Man on Earth' title. Soon after that, the couple moved to Cookeville, Tennessee, and they were engaged.
Watch: Glimpses of Mat Fraser from the 2019 Reebok CrossFit Games
Sammy is an excellent cook as she loves to cook, more so for Mat than anything. There is no big secret to his diet. It's just fruits & vegetables and limited junk food that he eats.
Following the change in lifestyle, he's become the new reigning champion as he defended his gold-medal-title three more times. 2016 - 2019 were all his years. The recent event that was held on August 1-4 marked his fourth title, in tie with his former competition, Rich. About $300,000 each year makes him richer than Rich. Given his age, he still has a lot of time to beat the title record.
The FIBO USA 2019 Preparations
Rope climbing, heavy-weight lifting, insane pull-up speeds and perfect showmanship, Mat's got it all. And now, he's been selected to audition for FIBO USA 2019 lineups, the three-day festival line-up. FIBO is the largest interactive fitness, health and wellness festival in the world, and this event will take place at the Miami Beach Convention Center from 17 to 19 October later this year.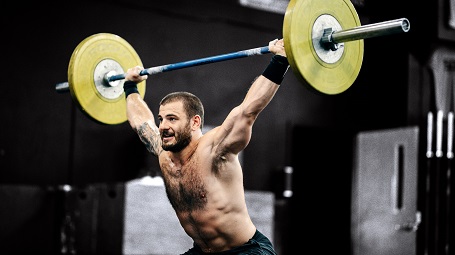 Perfect fitness coach.
Source: Mike Windle, GQ Style
Mat is slated to lead a workout session at 10:15 am on Saturday, October 19, and then involve in a Q&A at 11 am.
Stay tuned and connected for more Entertainment news, including the rundown of the upcoming fantasy series His Dark Materials only on Glamour Fame.
-->