Is Crystal Bernard Married? Learn the Details of Her Dating History!
Published Wed Oct 30 2019 By Travis
Crystal Bernard was born on 30 September 1961 to her mother, Gaylon Fussell, and her father, Dr. Jerry Wayne Bernard, who was a televangelist who made his way across America, preaching and passing the word of God. She was raised in Garland, Texas, where the future actress started her education.
Crystal graduated from Spring High School with a love for acting which led the actress to Baylor University where she chose international studies and acting and also made her way to Alley Theatre where she honed her acting talents and then took a trip to Hollywood to fulfill her dream and make it in the show business.
After starring in minor roles for a while in multiple movies and TV shows, the actress found fame with 'It's a Living' where she appeared in 93 episodes and also starred in the sitcom 'Wings' where she played the character of 'Helen Chappell-Hackett' in 172 episodes. While the actress was finding success in her career, she was also trying her hand in a relationship after wanting to be single in her early days.
Crystal Bernard Wanted to be Single
From a young age, Crystal was raised in the Christian faith, and the religious faith instilled in her from a young age resulted in the actress wanting to do nothing to do with relationships. Later on, as she grew up, religion was a second thought as she moved away from her home and was living on her own.
Crystal Bernard always wanted to be single.
Crystal was a brilliant performer back then, and there were many suitors seeking her attention back in the day, but she was focused on her career and was not ready for relationships. There was not much of an interest from the actress when it comes to relationships, but it all changed in the 80s when she met the producer Tony Thomas.
Crystal's Dating History. Is She Married?
Crystal was 24 years when she got the chance to star in the sitcom 'It's a Living' where she appeared as 'Amy Tompkins' from season three (1985) after the show was revived in 1982. The show was executive produced by Tony Thomas, and in 1985, when Crystal arrived in the show, the two formed a bond.
Crystal Bernard was in a longtime relationship with Tony Thomas.
Tony and Crystal started to go out and were close to one another, but the relationship never went anywhere more than simply dating. They were together for a while, but they were not anywhere close to tying the knot.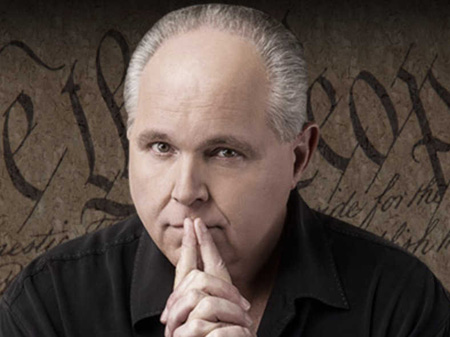 Rush Limbaugh and Crystal Bernard were rumored to be together.
Source: News Break
After the relationship with Tony resulted in nothing, the couple separated, and there was a rumor the actress and conservative radio host Rush Limbaugh were in a relationship, but it was just rumored at the time, and neither Rush nor Crystal confirmed the relationship.
Around the mid-1990s, the actress started to branch out when it came to her career and released her first album 'Girl Next Door' in 1996 around the same time she started a relationship with Michael Shipley. The couple was seen out and about for a little period of time, but like most of her past relationships, this one was also not meant to be.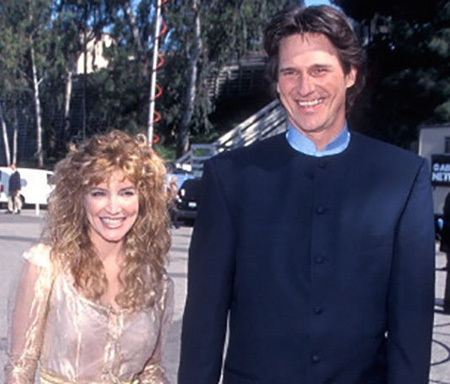 Billy Dean and Crystal Bernard were said to be in a relationship.
Source: Getty
After the turn of the century, the actress met Billy Dean, and the duo started to go out in 2004. When the thing was supposed to be turning serious, the couple separated instead to focus on their careers. Only a year of dating and the couple separated in 2005, calling the curtain on the actress's known dating activity.
Crystal Bernard is an actress who made her career in sitcoms in the 80s and 90s.
Source: IMDb
Before the actress met Shipley, Crystal was said to be married in secret to Peter Cetera, with whom she was linked professionally. But the whole thing was only a rumor, and there was nothing to support the claim. Crystal seems to be single and enjoying her single life, and at the age of 57, she is not looking to start a family now.
Before you leave, make sure to head on over to our Entertainment section for all the latest news and gossip on your favorite celebrities. Also, do not forget to visit Glamour Fame to be in the know of all the happenings in the world of show business.
-->