Damon Wayans Jr. and Wife Samara Saraiva - How is Their Married Life?
Published Fri Oct 18 2019 By Travis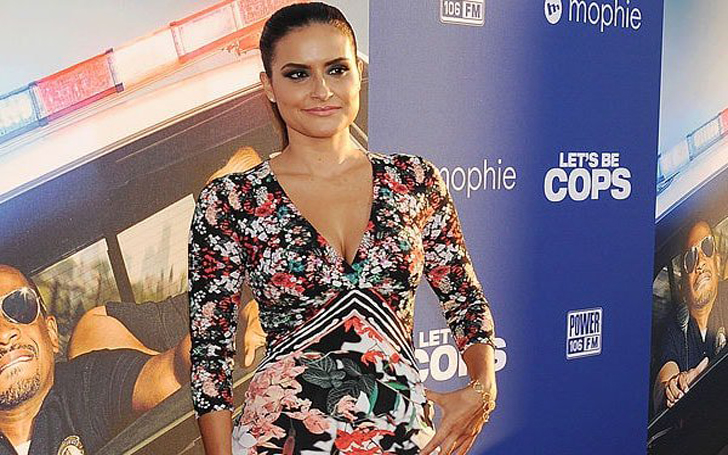 Damon Wayans Jr. is a member of the sprawling Wayans clan who is in the public eye for a long time. Damon's father, Damon Wayans, is a famous actor who appeared as 'Roger Murtaugh' in the recently canceled Lethal Weapon series for three years. Damon Wayan Jr. is the son of the actor and his ex-wife, Lisa Thorner.
Wayans Jr. also followed on his father's footsteps and became a comedian and actor, appearing in multiple movies and TV shows over the years. He's got three siblings with only him achieving mainstream success both in films and TV shows.
Source: Deadline
The actor was finding success in show business, but his home life was suffering when he was living with his then-girlfriend, Aja Metoyer. The couple split after hitting some rough patch, and then he found love with someone else, someone, who he claims, is the best person, and he loves her dearly.
Who is Damon Wayans Jr.'s Wife Samara Saraiva?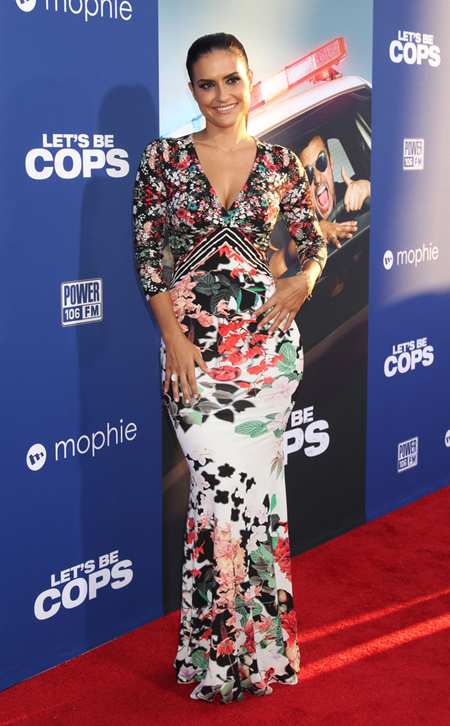 After the actor split from his girlfriend, who is also the mother of his two daughters, he met Samara Saraiva in 2014. It was not, exactly, love at first sight, but the duo did fall for each other over time and over time, felt comfortable with each other, which led the two to make their red carpet debut during the premiere of Damon's movie 'Let's Be Cops.'
Samara is an extremely private person, and when most people would've exploited the spotlight for their own gain, she seems to be content with living away from the tabloid magazines and gossip columns. There is not much information available about the actress with her not being on social media and making appearances every once in a blue moon with Damon.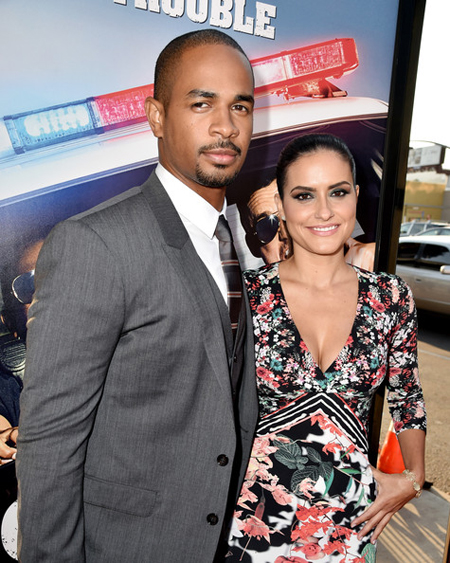 Source: Zimbio
The couple dated for about two years when Damon popped the question, and the duo got married in 2016. They are still without any kids of their own; Samara is the step-mother to two daughters of Damon from his past affair with girlfriend Aja.
Though she likes to hide from the media, it seems the couple shares a close bond and is in love with each other. The bond between the two was strengthened by their marriage, and the couple's daily work on making each other better is the reason they are still together, and the second relationship of Damon did not end like the first one.
Damon Wayans Jr.'s Past Relationship
For a while, Wayans Jr. was in a relationship with reality TV star Aja Metoyer. They never got married, and the relationship lasted for a while with Aja giving birth to the couple's two children. The relationship between the actor and the reality star did not last long, and soon, they separated and went their separate ways.
Wayans Jr. and Aja share custody of their two daughters, and in 2018, he filed for full custody of the kids. The actor accused his former girlfriend of neglect and wanted to take the girls away from their mother.
Source: Sandra Rose
Aja was also in a relationship with three-time NBA champion and Finals MVP Dwyane Wade for a little period of time. The reality star got pregnant during their time together, and the son was born, taking the name of his father. The couple soon split, and Dwyane got back together with his former girlfriend, Gabrielle Union.
How is Damon's and Samara's Married Life?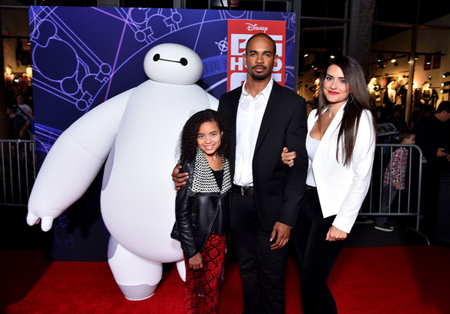 The lovely couple appears to be head over heels with each other, and she is happy with where she is in life. They love each other, and there does not appear to be any problem in their married life. There are going to be hard times when a couple is in a relationship for a long period of time, but it seems they are equipped to face all the difficulties in their marriage.
Before you leave, make sure to click on our Entertainment section for more news and gossip on your favorite celebrities. Also, do not forget to visit Glamour Fame to be in the know of all the happenings in the world of show business.
-->