Daniel Johnston Dead At 58 - What Was The Cause Of His Death?
Published Thu Sep 12 2019 By Sea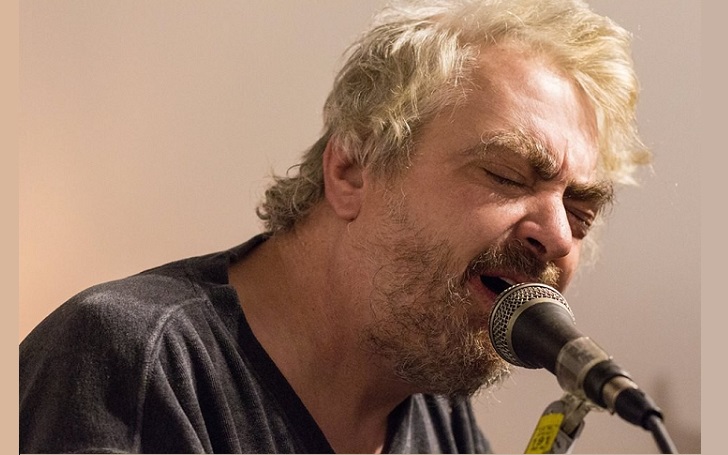 It's making some of the highest tides right now. Gifted artist, Daniel Johnston was pronounced dead, aged 58, just recently Tuesday night/Wednesday morning. The world is mourning and will continue to, as fans remember & celebrate the 'Hi, How Are You' fame and its songs.
The artist is a Lo-Fi music legend, and fans love him for his talent of producing either the most energetic or the most soulful songs, and not much in between. He also covered other genres as well, like Avant-Pop and Outsider. His death comes after he struggled recently with a decline in his physical health.
Watch: Daniel Johnston Revisits The Classic 'True Love Will Find You in the End'
Celebrated by the likes of Tom Waits & Kurt Cobain and compared to even William Blake, the artist is not just a singer-songwriter, but literally an artist; having painted the 'Hi, How Are You' frog mural on 'The Drag'. He had his fair share of mental health problems in the past, but the physical difficulties started taking a toll on him in recent years. He will undoubtedly be missed.
Announced Dead Due To A Heart Attack
Johnston's former manager Jeff Tartakov announced that he passed away overnight of a suspected heart attack on September 10, 2019. His current manager and brother, Dick, said the same in a recent interview. His final rest was in his home in Waller, Texas.
Physically Struggling For Quite Some Time
Johnston's physical health was declining in recent years. In 2017, it was reported that he struggled with diabetes, hydrocephalus and a kidney infection. And last year, according to his sister, he was enduring a rough time with hospitalization and adjustments to his education. In January, he went to the hospital again.
Prior to his death, he was just released from the hospital on Tuesday after being treated for his kidney issues, and according to Dick, he didn't look like he was in such bad shape. But it was not as it should be.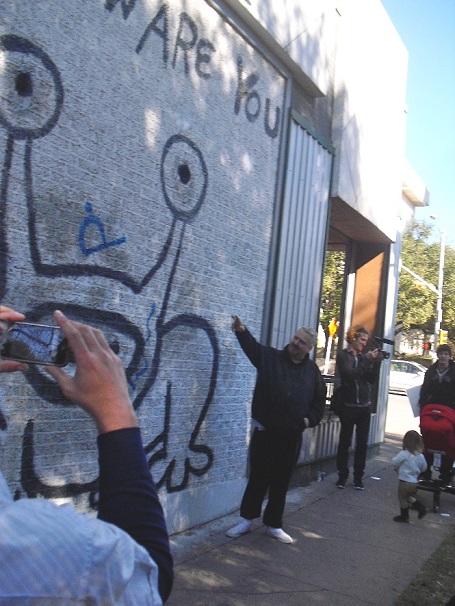 The infamous frog mural.
Source: 30 Days Out
Johnston had to be confined in his family home during the struggles, but he went on a farewell tour, thinking it would be his last at the time. He was assisted by the band members of Wilco, Built to Spill, Fugazi, the Districts, the Preservation All-stars, and Modern Baseball. Although the end came a year later, it was his last performance.
Mental History And Schizophrenia; A Rocky Path
The music Johnston released was often about love and isolation, including those that felt child-like, which was empathizing with many fans and he became a sensation just like that. Each of those songs come in line with issues he had due to his mental disorders.
Johnston was diagnosed with schizophrenia in 1998, when he was recording his eleventh album, '1990'. The recording period was a serious time as his mental health immensely degenerated. After performing at a music festival in Austin in 1990, he had to be involuntarily admitted to a mental hospital.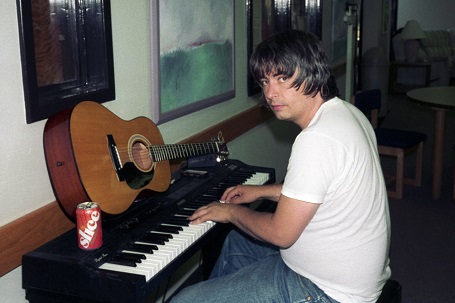 Music went hand-in-hand with his mental issues; a creative talent.
Source: J Mcconnico, Sony Classic/Kobal/Shutterstock
It was in the height of his music career which was the height of his mental health problems as well. He was diagnosed with bipolar disorder. He experienced delusions, depression & paranoia and episodes of mania with creativity on multiple occasions. He had to be accordingly medicated several times.
Director, Jeff Feuerzeig, did the work for Daniel Johnston's documentary movie, 'The Devil and Daniel Johnston' in 2005. It featured his journey in the music industry, along with his mental health diagnosis.
Watch: The Devil and Daniel Johnston Trailer
It is inspiring, to say the least, as he showed his everyday battle with hypomania & embracing them, depression & eradicating it, sustaining his love life & his creativity process. According to Vulture, the documentary suggests that "if art and madness can be sibling-close, so can art appreciation and altruism."
-->