Who is actor Daniel Kaluuya? Does he have a girlfriend or a secret wife?
Published Thu Dec 12 2019 By Sea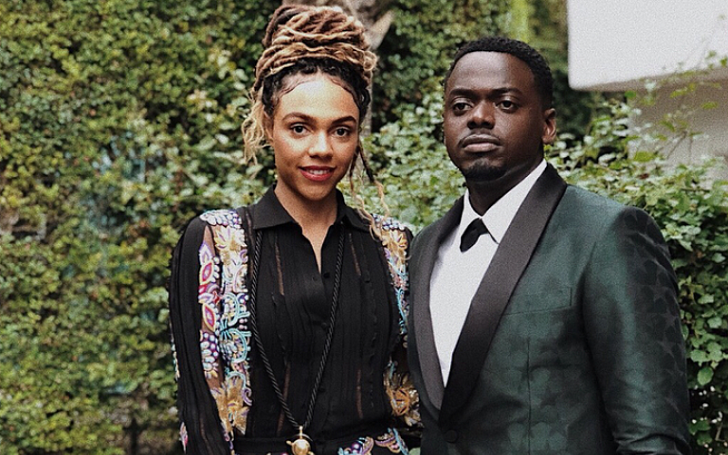 Ah. Daniel Kaluuya. While he's known for his roles on 'Black Panther' and 'Get Out' or with an appearance on a 'Black Mirror' episode, many tend to forget his sidekick role of 'Agent Tucker' alongside Rowan Atkinson's 'Johnny English' in 'Johnny English Reborn' back in 2011.
The 30-year-old actor's starring role in 2016's 'Get Out' played a vital role in exposing the problems that can occur due to liberal racism and white women's role in it. On the other hand, when he came out as 'W'kabi' on Marvel's 'Black Panther', fans were flocking to know if he's got a partner in his life or not. He left a pretty big impression on the ladies, of course.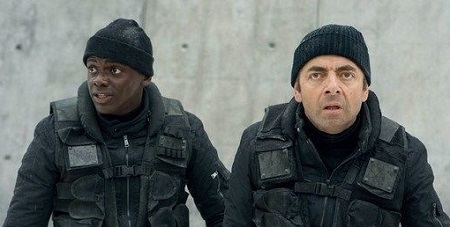 Kaluuya was just a young lad at the time of filming 'Johnny English Reborn'.
Source: Johnny English Reborn, Universal Pictures
However, there seems to be no vacancy in the love life of the star though. Even though he or his apparent girlfriend, Amanda Crichlow, haven't explicitly talked about dating or anything, attending several events and parties together as a couple leaves little doubt or secret to the fact that she is the one.
Daniel Kaluuya Was Nominated for an Academy Award for Best Actor for His Work in 'Get Out'
As soon as the British actor auditioned for the role of 'Chris Washington' in 'Get Out', he was selected by writer/director Jordan Peele. He brought out a single tear in each of the five takes he did for a particular scene as required, and after his selection, he couldn't believe he made it.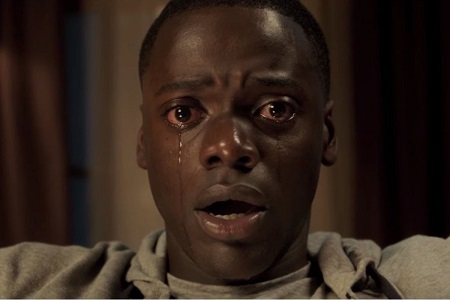 Kaluuya's stand-out performance in 'Get Out' has been duly noted.
Source: Get Out, Universal Pictures
Born to Ugandan parents, he was recruited as a contributing writer and actor for the teen drama series, 'Skins', while still at school and his teen years. That was a landmark for him as he became one of the youngest people to ever write for full hour-long episodes of a primetime drama. He acted in the series for two years (11 episodes) and wrote for two of those episodes.
'Skins' was not his first appearance though. He started out from the 2006 movie 'Shoot the Messenger' at 17 years old. It was just a flurry of success for the 'Welcome to the Punch' star. Other appearances include single episodes in 'Black Mirror', 'Doctor Who', and 'Coming Up', recurring roles in 'Babylon', 'The Fades', 'Psychoville' and 'Ruddy Hell! It's Harry and Paul', among others, and supporting roles in many movies. His latest released project is 'Queen & Slim', which already has rave reviews pouring down on it.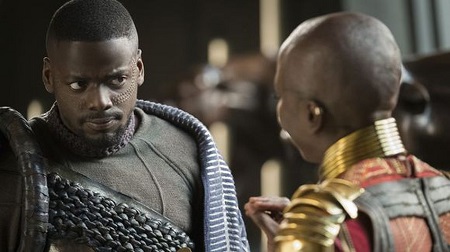 'W'Kabi' got people searching for his girlfriend on the internet.
Source: Black Panther, Marvel Studios/Walt Disney Inc.
The role on 'Get Out' got him nominated for Best Actor at the 90th Academy Awards as the movie earned nominations for three other categories. It is one of the two movies of Kaluuya nominated for Oscars. The other one, of course, is 'Black Panther', that won three of the seven Academy Award nominations.
Kaluuya's Reported Girlfriend, Amandla Crichlow, Is the Daughter of British Black Activist, Frank Crichlow
FYI, Amandla also has a sister who is an actress like her.
Crichlow's Instagram is private. Although, even if it was not private, it wouldn't be helpful to anyone since she has zero posts on her page. But her private life has been under the spotlight since appearing alongside Kaluuya as his date at the MTV Movie & TV Awards in May 2017.
Since then, she's been a regular date of his, also appearing at the 2018 Golden Globes, the SAG Awards, the NAACP Awards, the 'Black Panther' premiere and the Academy Awards during his nomination. They've also been spotted packing some PDA. Her hair is amazing, by the way.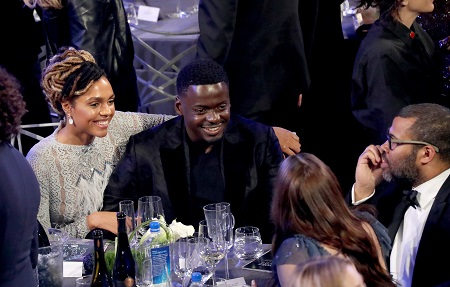 Daniel Kaluuya and Amandla Crichlow are reported to be dating since 2017.
Source: Mike Coppola/Getty Images
The relationship has been largely kept under wraps, apart from their appearances together. Research into Crichlow, however, shows she is an actor and also a film production assistant. It might be appropriate to call her a former actor since she hasn't braced the screen since 2012's 11-minute video, 'Anonymous'. She is documented (by IMDb) to have played 'Alisha Daniels' in 'The Bill' from 2007-2008, while also having been a part of 'Prime Suspect 7: The Final Act' in 2006.
While IMDb may not credit her as a producer, she writes on her LinkedIn profile that she was responsible for handling production and post production schedule management, among other tasks, for the company 'Tiger Aspect'. She also worked as an Executive and Production Assistant to Senior Management at 'Framestore'. After leaving her three-year job as Director of 'Children on the Mangrove' in 2019, she's credited herself as a freelancer.
You Might Be Interested: Rowan Atkinson's Son, Benjamin Atkinson, is a Gurkha Army Recruit. Get to Know Him a Little Better.
Again, IMDb records show she is the daughter of famed British Black activist, Frank Crichlow, and also has a sister named Lenora Crichlow. Lenora also has quite an extensive acting credits to her name. In addition to appearing in 'The Bill' way before her sister in 2004, she's also had many recurring roles in several series over the years. It includes an appearance in 'Black Mirror', but not in the same episode as Kaluuya.
Lenora Crichlow is set to work in Armando Iannucci's HBO space comedy pilot 'Avenue 5'.
Source: Cliff Lipson
The sisters' father, on the other hand, immigrated from Trinidad and is described as "a stalwart symbol of black urban resistance in the face of police persecution" by The Guardian. After several arrests and controversial stands, Mr. Crichlow and eight other defendants became known as "The Mangrove Nine" for their involvement in a trial that exposed systematic racism existing in the police force that arrested them.
Stay tuned for more Entertainment updates on GlamourFame.
-->