Debby Ryan Weight Loss - The Complete Details!
Published Tue Dec 10 2019 By Travis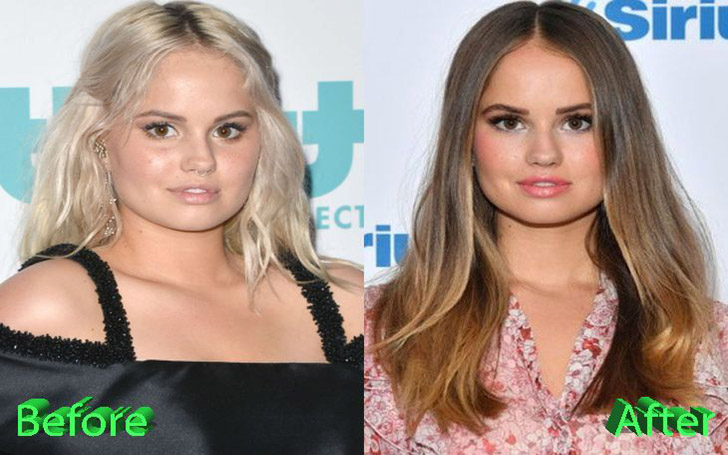 Debby Ryan started acting at the age of seven when she fell in love with live performance theatre and found fame later on when Debby was discovered by Disney Channel during a search, which spanned the entirety of America. She later found fame after being cast in the show 'The Suite Life on Deck' playing the character of Bailey Pickett.
The actress has been in the public's life for more than 13 years now, and with all the attention come to hate and envy. The actress was not exempt from the meanness of the naysayers, haters, trolls, and body shaming people who did all they could to make her feel bad. It got so bad; at one point, the people were suggesting the actress was on drugs, which was just ridiculous and hurtful.
Source: Instagram
Debby always tried to look at the bright side of things, but then there were always these people who were hell-bent on making her feel bad about the life she was living. Considering the actress suffered from body dysmorphia from the age of 13, this was just too much for her and coupled with the fact someone close to her was suffering from cancer, the actress got an eating disorder, and soon she was about 12 pounds heavier which only gave the trolls more ammunition.
Debby Ryan Weight Gain; The Whole Truth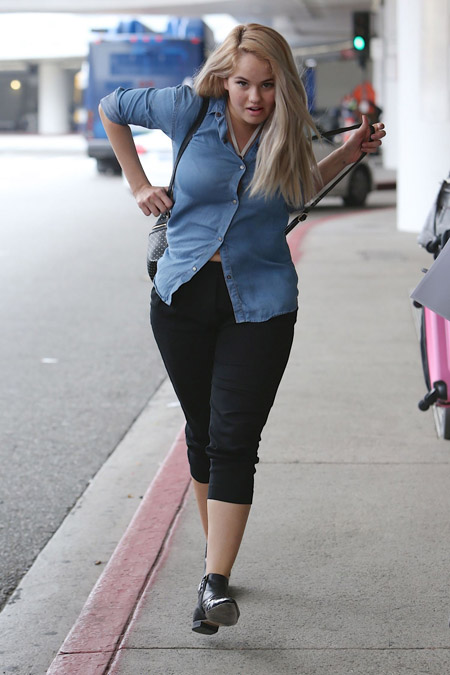 Source: Curvage
Though a celebrity may look to be with everything they could ever want, no one really knows what a person is really going through. This is true for everyone; someone's problem is greater than other's, but they are still problems, and Debby suffered for the longest time with body dysmorphia.
Body dysmorphia means "a mental health disorder in which you can't stop thinking about one or more perceived defects or flaws in your appearance — a flaw that appears minor or can't be seen by others." The actress knew she was suffering from the condition since she was 13 years when she was sent to a psychiatrist.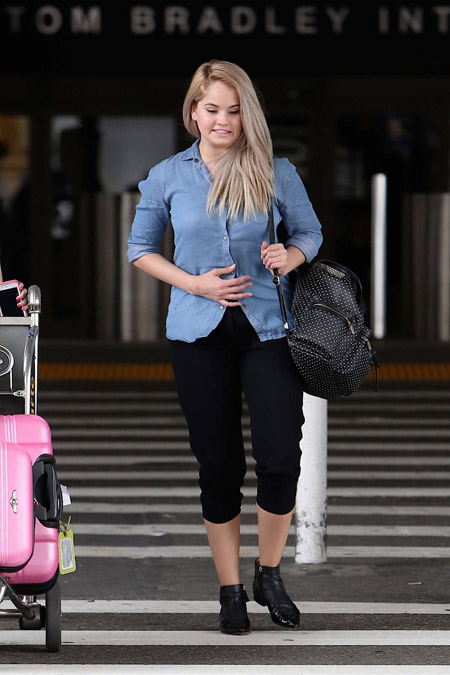 Source: Pinterest
For the longest time, the actress suffered from the condition, and when someone is suffering from body dysmorphia, some of the time, the people are in a constant state of trying to be comfortable in their own skin to not much avail. Then there was the heartbreaking condition of someone close to Debby who was suffering from cancer.
Seeing someone struggle with cancer gave the actress a lot of anxiety, which resulted in an eating disorder. Debby said, "I'd gone through heartbreak, and my close friend was going through cancer, and I emotionally ate and was dealing with a full-blown eating disorder. I put on 12 pounds, which isn't much on the Hollywood scale, but everyone online was calling me fat and speculating that I was on drugs. It enraged me so much."
Source: Instagram
The actress put on 12 pounds, and she was getting comments on Instagram where people were asking if she was doing drugs. People talking behind her back in Hollywood and pretending to like her in front of her face, she knew the truth, but it was a hard time for her. The actress never revealed she was suffering from an eating disorder, and people were making stories of the actress losing it.
Debby got fat for a short period of time, and then she got help, took on a diet, and started on her weight loss journey. Now, she is starring in the Netflix series Insatiable.
Debby Ryan Weight Loss: Diet, Exercise, and Determination to Get Herself on the Weight Loss Journey
When people started to body shame her, the actress said she was "enraged." But then she started to get on a diet, and the 12 pounds went away like they were never really there. She was getting ready for the role of Patty in the show Insatiable, a character who is also going through bullying for her weight loss, and change was needed in both of their lives.
Green diet, calorie control, and sating sugar craving was the way for the actress on her path to weight loss, and then there were frequent exercises, and she was back to her old self. But even after proving the naysayers wrong, the actress was not in the mood to gloat and look down on others. She was fine with the life she was living, and as long as it was a happy life, she did not care about a thing others were saying.
When compared to her character on the show Insatiable, the actress likes to distance herself from the revenge aspect of the character. She said, "The Patty in me – who will forever live inside me, and I will forever live inside her – sees my face on billboards right now, looking down at the people who said and did horrible things to me, and there's not even a tiny part of me that can say, 'Ha! Now I'm on a billboard looking down on you!"
But she is not letting her inner Patty out into the world, "All I can think about is marking and celebrating the days of going without being unhealthy and falling back into bad habits. The redemption for me is that this whole struggle can now live outside of me on the show, and is no longer hidden."
Also Read: Full Details on Salma Hayek Breast Implants; Before and After Pictures
The actress also stated, after battling with body dysmorphia for more than half her life, the actress is finally getting more comfortable with who she is, and maybe it is also to do with her fiancé Josh Dun (21 Pilots drummer) who is caring and loving and also extremely supportive.
Before you leave, make sure to head on over to our Entertainment section for all the latest news and gossip on your favorite celebrities. Also, do not forget to visit Glamour Fame to be in the know of all the happenings in the world of show business.
-->