American star couple Demi Lovato and Max Ehrich Ended Their Engagement with Mutual Talk
Published Fri Sep 25 2020 By Chester
American star couple Demi Lovato and Max Ehrich Ended Their Engagement with Mutual Talk
The American singer Demi Lovato calls off her engagement with American rising star Max Ehrich. The couple has taken this decision in order to focus on theirs's career. They have given information about their break up to various news and the separation of two stars have been great news in every social media.
The couple who were engaged for two months have called off their engagement after the mutual talk and have decided to go on separate ways. The sources have said it was hard for them to make a decision but they had to. Even though the couple is separated, they will always respect each other appreciating the time they spent together. Demi and Max's couple were loved by the fans and followers. With their breakup, fans are disappointed but the news sources are trying to explain the compelling reason behind their break-up.
Watch Demi Lovato & Max Ehrich On Verge Of Breakup!
The couple first thought about the separation after Demi's friends had some suspicion on Max and his behaviors. Some friends also have informed that Demi's sister Dallas Lovato and Matthew Scott who was their good friend unfollowed Max on Instagram. The couple hasn't had trouble then also but later Demi saw some tweets of Max unknowingly expressed his love for star Selena Gomez. That news also later settled down after it was called fake by Max.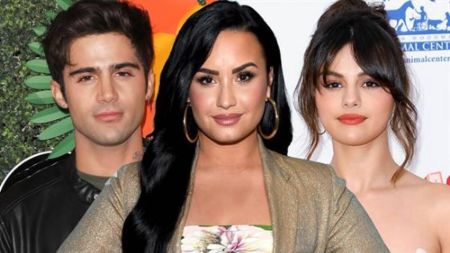 The Tweets of Max Ehrich Accelerate the Breakup
Image Source: E! Online
The couple still hasn't mentioned anything regarding their breakup on their social media but Demi was seen getting ready without a ring on her finger. The couple had dated for about four months before taking it to the further step of engagement. Demi also was seen celebrating six months in a relationship with actor Ehrich. As soon as the couple dated, quarantine started which made their relationship even deeper and Demi also said through his Instagram saying her relationship with Max has accelerated in a few months.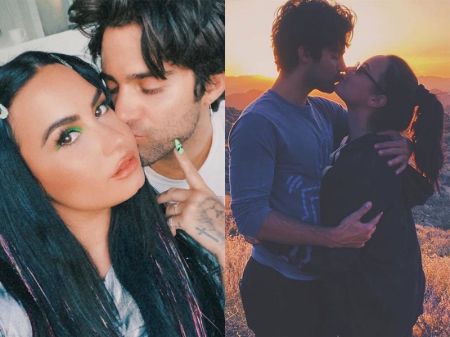 The couple were really into each other
Image Source: Insider
Demi also explained there was nothing wrong with the couple but had to call off their engagement. She said,
"When I realized that perfection is unachievable, no matter who you are, you could literally be the most perfect-looking person on the planet, but there will still be something scientifically imperfect with you. I had to learn the hard way."
Judging from the saying of the singer, it seems Demi wanted the relationship to be sustainable and right but couldn't. Be that as it may, we wish both American stars all the best for their career and we, the fans, will never leave supporting you no matter what.
Also, Check out: Gigi Hadid and Zayn Malik Becomes Parents of their First Child
For more Celebrity News and Recent Events, Visit Glamour Fame.
-->