What is Denise Richards' Net Worth in 2021? How Much Does the American Actress Make From Movies & TV Shows?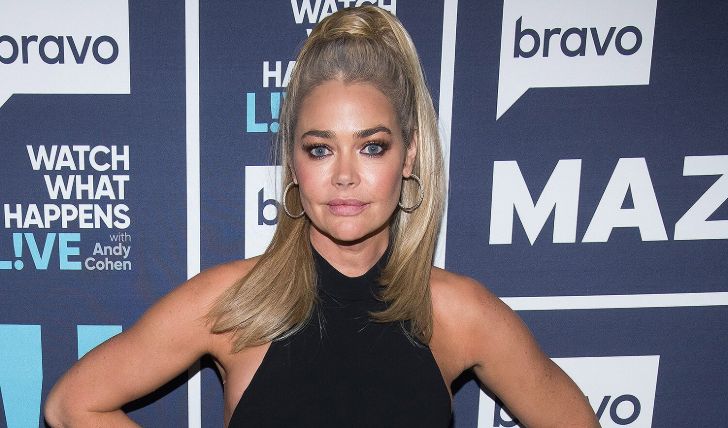 How Rich Actress Denise Richards is in 2021? Get the Exclusive Details Here!
An actress, television personality, and former model, Denise Richards, is a familiar face for most, thanks to the host of major hits the actress boasts and, recently, her fuelling controversies with ex-husband, actor Charlie Sheen, that has once again brought the 90s couple in the limelight. Richards was born on February 17, 1971, in Downers Grove, Illinois.
She ventured into acting, appearing in television shows and films like Loaded Weapon, Tammy and the T-Rex, Saved by the Bell, and Against the Grain. Perhaps Denise was meant for a career in acting as her first starring role proved to be her breakthrough: Richards was nominated for Blockbuster Entertainment Awards for her role in the sci-fi film Starship Troopers.
Richards' Net Worth and Earnings!
As per Celebrity Net worth, Denise is worth $12 million as of 2021, a fair sum considering Richard's long thriving career in showbiz. The actress has actively made appearances and starred in several hits since 1990. As known by her avid fans, Richards was a prolific model in her days.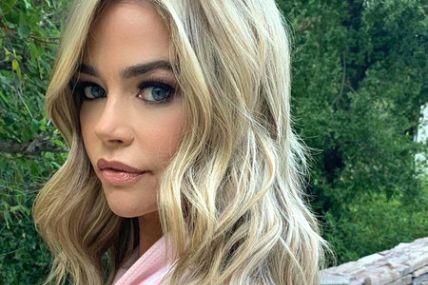 Richards' first starring role was a massive hit.
Photo Source: Bravo tv
She has appeared on several magazine covers, including Cosmopolitan, GQ, and Redbook. By the 2000s, she had made her mark and even starred in her show, Denise Richards: It's Complicated. Her breakthrough movie Starship Troopers made $121.2 million worldwide, and the sci-fi comedy, Scary Movie 3, which further amplified her fame, grossed $220 million worldwide.
Check Out: What is Finola Hughes' Net Worth in 2021? Learn About Her Earning Details Here
When the Wild Things actress starred in Bravo's The Real Housewives of Beverly Hills in 2019, she was reportedly the highest-paid cast member in the series. As per sources, Denise had agreed to appear in the sensational series for $1 million per season. The actress reportedly signed to appear on four seasons, but she departed the show after one season.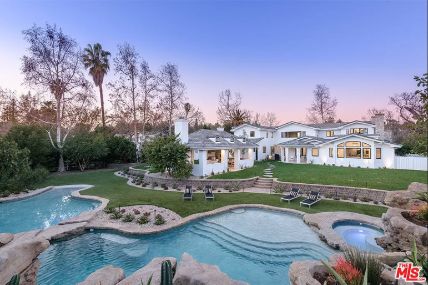 Denise lists her Hidden Hill home for sale.
Photo Source: Bravo Tv
Richards's giant fortune becomes more apparent when one looks at her properties. She owns a mansion in Hollywood Hills that is worth $4.4 million. In 2020, the actress made a real estate headline when she listed her Hidden Hill home for $8 million. The actress had bought the property for $4.39 million after her divorce from Sheen.
Denise Richards Won't be Receiving Any More Child Support!
Richards, who is currently married to Aaron Phyper, shares two daughters, Sami, 17, and Lola, 16, with ex-husband, actor Charlie Sheen. As per reports, Denise has been receiving $25,000 a month as child support from the girls' father. But the actress won't be getting the amount anymore because of the recent court ruling.
Sheen was receiving $25,000 a month for child support. Source: Hollywood Life.
Sources tell that Richards was unaware that Sheen had filed to make the amount zero per month, and the actor kept pushing the court date for two years. An insider reported that Denise was out of town filming when a judge of Los Angeles County passed the judgment on Monday. The source also reveals that actor Sheen is trying to pit the girls against their mother.
Don't Miss: How Much is Sierra Capri's Net Worth? Learn Details of Her Earnings Here!
"Lola does not live with Charlie. She lives with both of her parents and stays with Charlie when Denise is out of town," revealed the source. Their older daughter, Sami, had moved to Sheen's house earlier this year. The insider shares, "This is very disappointing for Denise, but also not surprising. Charlie is pitting the girls against their mother, which is horrible."
For more information and news on your favorite stars, stay connected to Glamour Fame.
-->