Does De'vondre Campbell Have a Wife? Get Details of his Dating Life!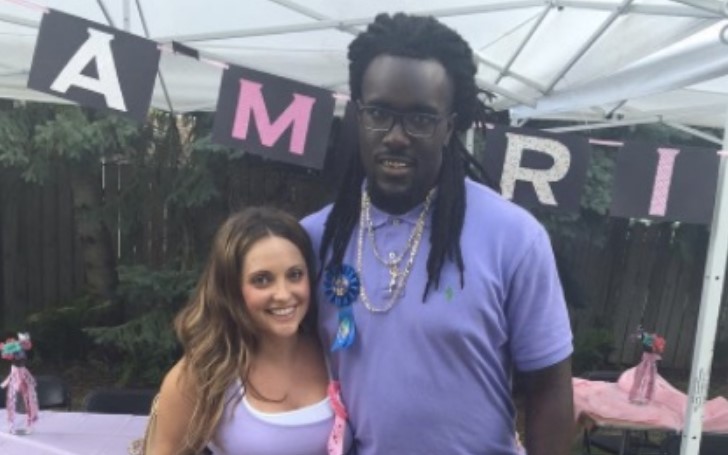 De'Vondre Campbell, one of the finest American football line-breakers, was born on July 1, 1993. Campbell plays for the Atlanta Falcons of the National Football League (NFL).
De'Vondre showed his skills back in the school, where he played college football for the Hutchinson Community College and the University of Minnesota.
It was his this skill, which managed to win many hearts, but someone special got his attention, and now they are together. The person who stole the NFL player's heart is none other than Nicole Hartzer.
Nicole Hartzer and De'Vondre are Married Now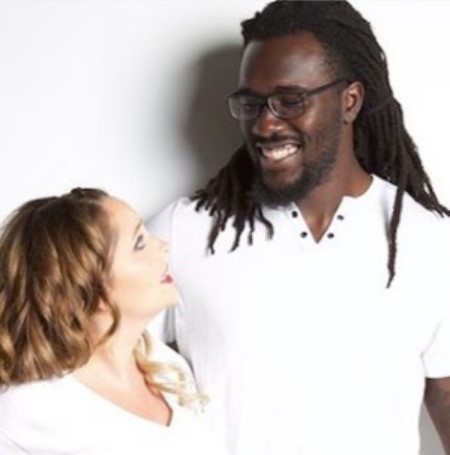 The couple has a ten years age difference.
Source: Instagram
Nicole Hartzer and De'Vondre Campbell started dating back in 2014; the couple was so much in love that they clearly were not ready to allow anything to come between them, age included.
The two have almost a ten years difference, then-21-years-old NFL player fell head over heel for Nicole, who was 31 at the time. This is the perfect example of love knows no boundary.
Despite their age difference, the couple decided to take their relationship to the next phase and decided to tie the knot in 2016. But interesting, her little bundle of joy, the 1-year-old daughter played a huge role to bring them closer.
De'Vondre and Harzer's First Child was Born in 2015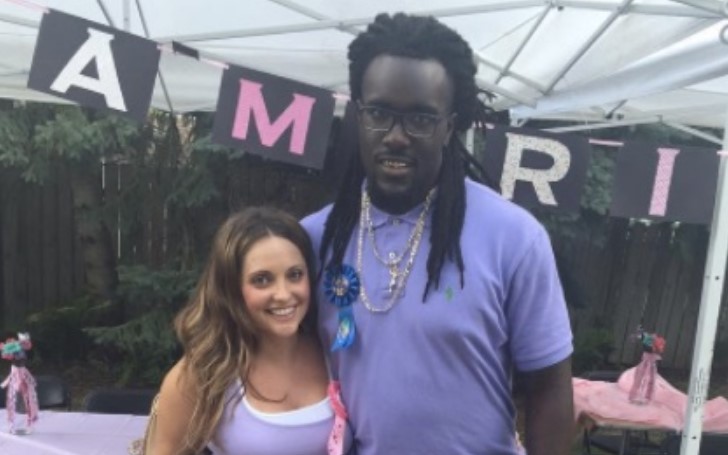 Amari Lee is couple's first child.
Source: Instagram
The couple was so much in love as they decided to have a baby. Daughter Amari Lee came as a blessing for the two, and they could not hold their excitement as the couple was thrilled.
Also Read: Top 5 Facts About Stephen Baldwin's Wife Kennya Baldwin
Amari was born on October 13, 2015; The happy couple took to their social media to announce the big news. Nicole, on her post, noted Amari was born at 4:00 PM, weighed 7lbs 6oz. followed by lots of heart emojis.
Nicole Hartzer is Known as Ocin Lee on Her Social Media Profile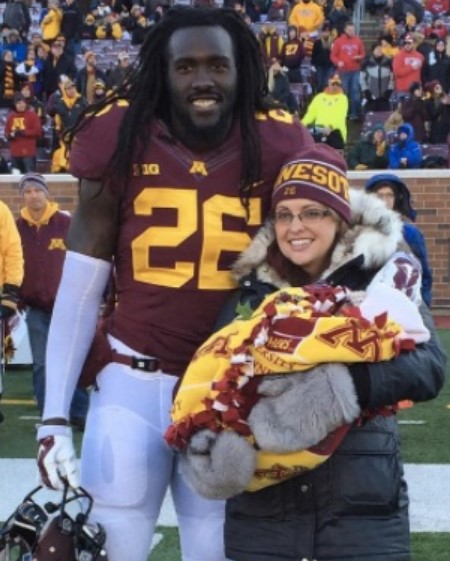 The couple welcomed their second child in 2018.
Source: Instagram
While her official name is Nicole Hartzer, The NFL player wife has a name 'Ocin Lee' on all of her social media profiles.
A few reasons why she chose to change her name could be her previous two arrests, in 2007 and 2010, both for DUI. So, that kind of get unwanted attention from people for which she might have opted to change it.
Anyways, Nicole, who is from Minneapolis, Minnesota, seems like a very spiritual person herself. When we checked her social media, we found a short bio where she wrote, "Just a 👸 living in a big 🌍. Open mind, open❤️. Die-hard Nebraska 🏈fan. Mommy of Two 👶🏽👶🏽, Wifey to #59 #riseup. ❤️🖤"
A lot of emojis, we know, but though it may be very cryptic to some people, we know she is a spiritual person; moreover, The NFL player's wife also mentioned she is 'mommy of two.' Nicole Hartzer AKA Ocin Lee and Campbell are happily married now, and they welcomed their second kid in 2018. The couple has opted to keep their second child identity private.
For more information on Movies and TVs, and celebrities' lifestyle, stay tuned to Glamour Fame, and don' forget to sign up for the newsletter.
-->