Did Jordana Brewster & Paul Walker ever Date? Learn Jordana Brewster Relationship History
Published Sat Apr 16 2022 By sujan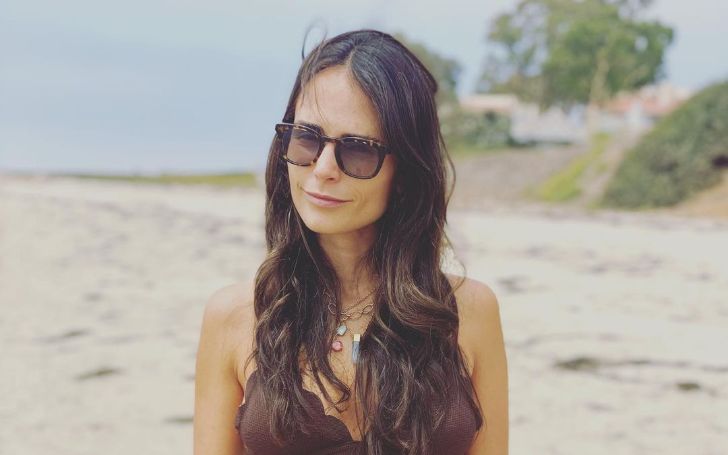 Know who Jordana Brewster is? And all the details regarding her love life and relationships are here.
Jordana Brewster is an American actress and a model born on April 26, 1980. She is the daughter of Maria João Leal de Sousa and Alden Brewster. Jordana's mother, Maria João Leal de Sousa, was a Brazilian model who happened to appear on the cover of Sports Illustrated in 1978. Meanwhile, her father, Alden Brewster, is an American Investment banker. Jordana grew up in London, and when she turned six, her family moved back to Rio de Janeiro, Jordana's mother's birthplace.
During Jordana's four-year stay in Rio de Janeiro, she learned the Portuguese language. At 10, her family again moved. This time they moved to Manhattan for their daughter's education. In Manhattan, Jordana enrolled in an all-girls school and studied there for some time, and again she changed school. Jordana attended professional children's school in New York. During her teens, she was engaged in two soap operas.
Those two soap operas were the longest-running soap opera on daytime television—all My Children and As The World Turns are those longest-running soap operas. By working on these two operas, she started to get popularity and fame in no time. And make a name for herself during her teenage. But, her breakthrough came in 2001 when she appeared as "Mia Toretto" in a broadly famous American movie sequel, Fast and Furious. Jordana rose to fame due to her performance in Fast and Furious.
Did Jordana Brewster and Paul Walker Really Date?
Rest assured, Jordana Brewster and Paul Walker hadn't dated. It was all just a rumor, which was widely spread because of her good relationship with him during their time working together in Fast & Furious. In an interview, however, the 41-year-old revealed that she "had a crush" on the late actor.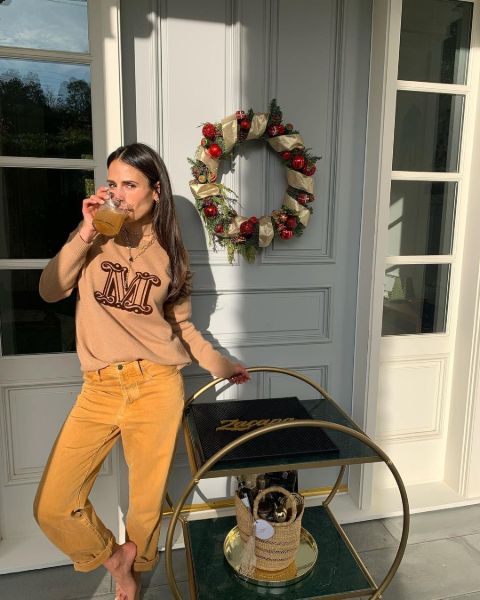 Image: Jordana Brewster promoting a drink
Source: Instagram @jordanabrewster
For those who don't know Paul Walker, Paul was also a cast member of the popular franchise movie series, Fast and Furious. But he is no more with us today. He passed away on 2013 November 30 in a car accident in California, U.S.
You May Also Like to Know: Who is Kaia Gerber Dating After Split from Pete Davidson?
Jordana has also shared being so close to date Paul. But they didn't date. The actress did not reveal the actual reason stopping them from dating, but maybe she found another besides Paul to accompany her in the future. The exact stopping reason was buried with her feelings and the actor, Paul Walker.
Is Jordana Brewster Single? Her Dating History
In Jordana Brewster's entire career, she had dated a few famous personalities. Jordana Brewster is currently engaged to Mason Morfit after separating from her ex-husband Andrew Form in 2021.
Brewster had dated a film producer, Andrew Form. They dated in secret and didn't reveal that to the public and her fans. They married in 2007, and Jordana has two kids with Andrew, Julian and Rowan. Jordana filed a divorce against Andrew in 2020, which was later finalized in 2021.
At that time, they keep their relationship a little private. She doesn't share any child with Mark Wahlberg despite being together for two years. Further information about her engagement to Mark Wahlberg is not available, indicating that they haven't been engaged.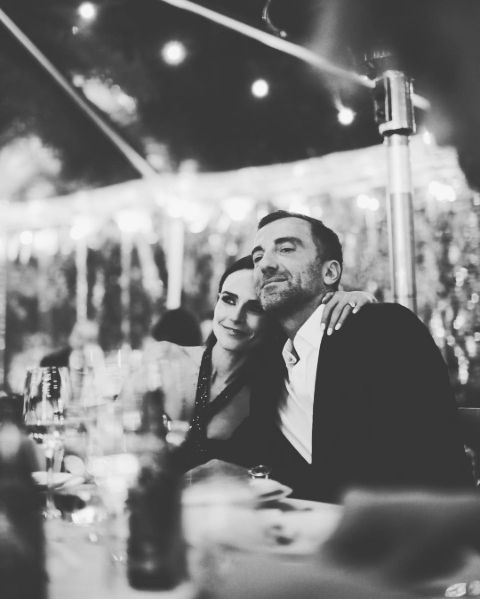 Image: Jordana Brewster enjoying Valentine's night with her fiance.
Source: Instagram @jordanabrewster
The actress had also dated multiple hi-fi celebs in the past one of them being with Jimmy Fallon in 2001. Further details are not available regarding their relationship, but they broke up soon.
The Faculty actress was also seen with the baseball star Derek Jeter. They started dating in 2002 and eventually broke up in 2003. She also isn't engaged with Derek and doesn't share any child with him either. Jordana was also in a romance with Mark Wahlberg in 2000, and they broke up in 2002.
Don't miss: Who is Bryan Bachman? Is Bryan Bachman Married? Detail Here!
For more news and information related to your favorite celebrity, stay connected to Glamour Fame.

-->