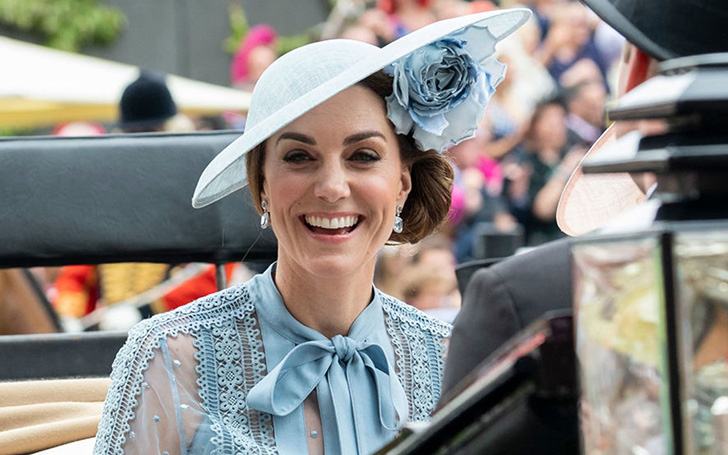 New baby bump debuted by Kate Middleton!
Kate Middleton appeared in the public after a long time to ooze the world with the elegant maternity style and her debut was certainly worth the wait.
The Duchess of Cambridge, who reportedly is going through severe morning sickness, made her way out into the public for a reception marking the occasion of World Mental Health Day on Tuesday while showing off the adorable tiny baby bump.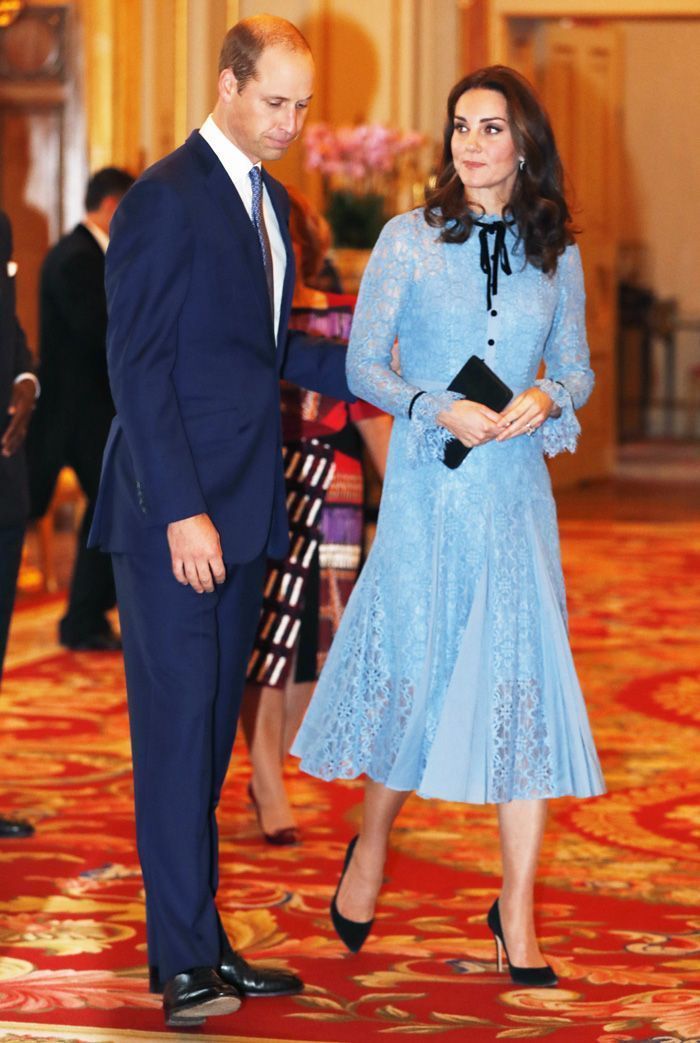 Kate Middleton was accompanied by Prince Williams on Tuesday.
SOURCE: Pinterest
Middleton rocked a light blue lace Temperley London dress with long sleeves, a waist-defining silhouette, and a mid-calf length that just brought out the radiant in her. Moreover, the royal complimented the elegant ensemble with her classic blowout and black pointed-toe pumps. as a matter of fact, her baby bump was just visible underneath her frock.
The mom of two was in the company of her husband Prince William and brother-in-law Prince Harry at the event in Buckingham Palace to greet and honor those working in the mental health sector.
According to People, an aide told reporters, the Duchess's health is quite sound right now but still in the need of a lot of improvement as she is still suffering from Hyperemesis Gravidarum and also added that she was delighted to be able to attend the ceremony on Tuesday.
Tuesday saw Middleton's first appearance in public since Aug. 30, when she honored the 20th anniversary of Princess Diana's death. Although the Duchess made her presence known on Tuesday night's reception, she was absent from the audience earlier in the day while the Duke of Cambridge gave a speech to celebrate the impact of their mental health awareness organization, Heads Together, which was, in fact, Kate's idea.
William said of the organization's start,
"It was Catherine who first realized that all three of us were working on mental health in our individual areas of focus. She had seen that at the core of adult issues like addiction and family breakdown, unresolved childhood mental health issues were often part of the problem,"
The Duke of Cambridge further expressed,
"We decided to assemble a coalition of charities—comprised of people who had spent decades working to bring mental health out of the shadows—to campaign together to change the national conversation on mental health."
As the Dutchess, a mother to three embarks on a journey to welcome another tiny soul into the royal family unit, she also continues her efforts to make the world a better place fighting to erase the stigma surrounding mental health issues.
-->