Did Kathleen Zellner Undergo a Plastic Surgery?
Published Mon Oct 21 2019 By Travis
Kathleen Zellner is a fighter for the underdogs! Zellner believes in underdogs, takes the so-called unwinnable cases, and does her best to get justice. She is celebrated for her willingness to take wrongfully convicted cases and get them freedom after wrongful arrests and convictions.
Despite the best efforts in her fight for justice, Kathleen also found herself surrounded by rumors of plastic surgery. Likewise, here's what we know about Zellner so far! Let us start with a brief bio of the said lawyer.
When was Kathleen Zellner Born? Short Bio and Early Life!
The fan-favorite attorney, Kathleen Zellner, was born on 7 May 1957, in Texas. But Zellner was brought up in Oklahoma with a tough attitude and a willingness to become an investigative journalist.
Kathleen's priorities changed, and she went to Northern Illinois University, where she studied law and recently arrived in the public's eye after she took the Steven Avery case and appeared in the second season of the Netflix series 'Making a Murderer.'
To this day, she's got 20 cases overturned and earned over $100 million in total settlements for her clients. She was also awarded the Chicago Tribune Women of the Year for her work in getting wrongfully convicted people out of jail and getting their freedom. Kathleen is one of the most celebrated and awarded lawyers in Chicago.
Kathleen Zellner took the Steven Avery Case and Appeared in Making a Murderer.
After the first season of 'Making a Murderer' premiered on Netflix on 18 December 2015, the lawyer took the case of Steven Avery. Steven's girlfriend wrote to the lawyer for about four years to get her to take the case, and finally, before 2016, she came on board and took over the case.
We met Zellner when season two premiered in 2018 and showed the lawyer explaining how she will not protect him in any way if there is even a shred of truth he committed the said crime.
"I told Steven Avery the same thing I tell everyone. If you hire me and you're guilty, trust me, I'll do a way better job than the prosecutors," she said. "I will find out if you are guilty, and we're going to do testing. We can't control the results. The results will be turned over to both sides, so really think about this. You would have to be an idiot to be hiring me to prove that you're guilty."
Watch: The trailer for the second season of Making a Murderer
The case is still going on in court. Zellner found new evidence of the police and the prosecution not allowing access to the bones of the photographer Avery allegedly killed. Zellner is still fighting for the accused murderer, and she seems confident of getting him off with the court soon, setting a date for the case.
Did Kathleen Zellner Undergo a Plastic Surgery?
People on the internet think Kathleen Zellner got some cosmetic work done on her face, but these claims are unfounded, with Kathleen seemingly showing off her god-given face to the world. Her nose is slightly different than it used to be when she was young, but she also grew a lot older than in her younger photos.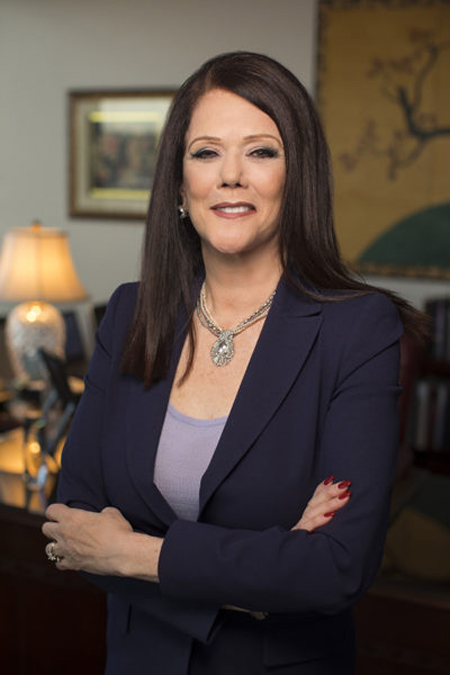 While in court, she sports all her wrinkles, which do not look like the face of someone who went under the knife. There is some obvious sign when a person goes for surgery and gets a facelift, or skin stretched, or change their nose. There are no apparent signs she got plastic surgery, so Kathleen Zeller did not undergo plastic surgery.
Before you leave, click on our Entertainment section to get all the latest news and gossip on your favorite celebrities. Also, do not forget to visit Glamour Fame to know all the happenings in the world of show business.
-->