Does Elizabeth Turner Have a Boyfriend? Learn Her Entire Dating History!
Published Thu Oct 31 2019 By Sea
Elizabeth Turner is an aspiring Instagram model turned real-world model. If you're scratching your head about where you've heard the name, she is coincidentally named the same as the 'Pirates of the Caribbean' character. Also, she's made headlines for appearing alongside one 'The Blacklist' actor during a New England Patriots-Pittsburgh Steelers game.
Liz is quite the hottie and has been around the modeling industry for quite a while, with photos to die for on Instagram. Before that in 2014, she, with her older sister Sarah Turner, sued Snapchat founder Evan Spiegel for freely using their photos during the Android and website promotions while they only agreed for iPhone promotions. Yes, the two sisters were the faces of Snapchat in its early years; they were 18 and 19 when their photos were taken in 2011.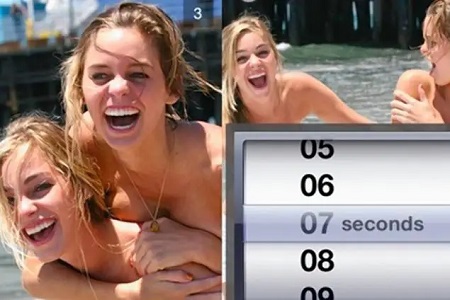 Try and remember if you were/are a Snapchat user.
Source: Snapchat
While Liz's modeling career took off with now over 900,000 followers on Instagram, her dating life remained extremely under the wraps. But she came back to the tabloids after she was seen with former 'The Blacklist' and '90210' star Ryan Eggold at that aforementioned football game this August.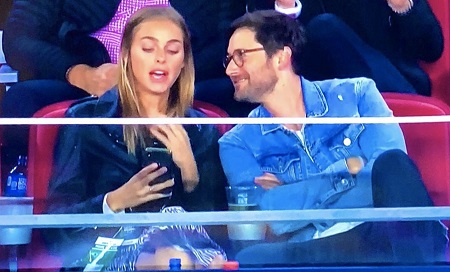 People were saying she was so busy with the phone while others noticed how Ryan was looking at her.
Source: Twitter
It was not as though her fans didn't recognize her, but it was not like others identified her either. People were asking who the date for Ryan was that day and searching for her name. She was already a household name as a model, and then more fans came back. Although some guys were heartbroken at witnessing her with someone else.
People stalking the vegan model on Instagram might be aware of his involvement in her life, despite never making it into her Insta page directly (the same can be said for the other way around). She's shared photos of her and him together for the 24-hour feature (Instagram Story). And there are quite a bunch of them.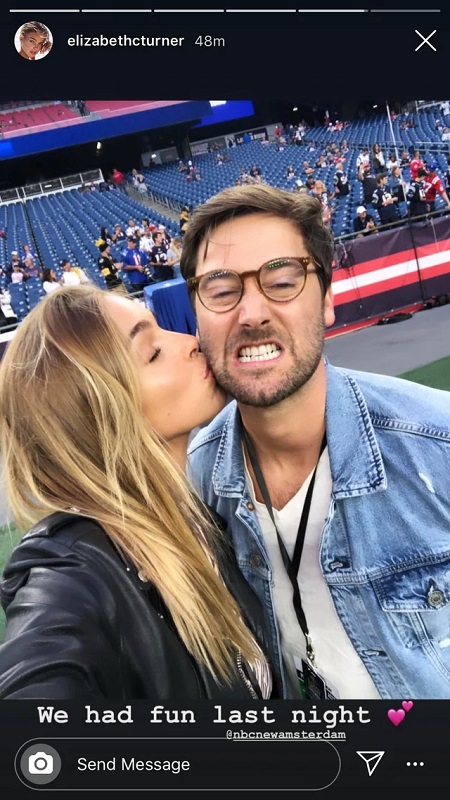 Love was already in the air.
Source: Elizabeth C. Turner, Instagram Story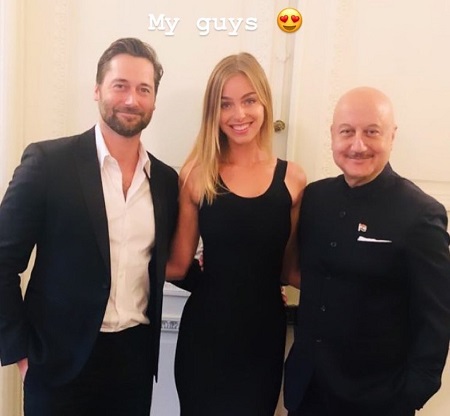 According to one fan, the first public photo Liz shared of the two of them. Bollywood star Anupam Kher beside her.
Source: Elizabeth C. Turner, Instagram Story
The Patriots-Steelers game wasn't the first time the two were seen together though. Wind back to last year's E! People's Choice Awards and remember who Ryan's date was back then. You'll find the same girl — Liz.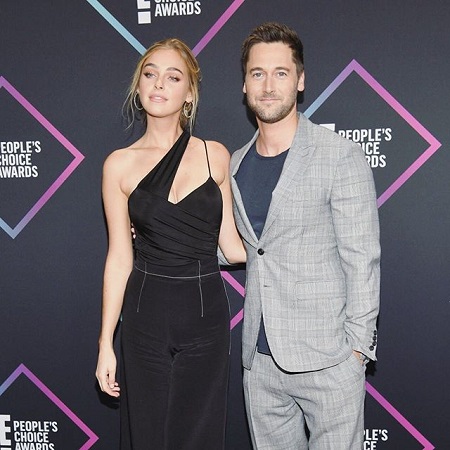 It's weird fans didn't notice Liz with him last year.
Source: FeatureFlash
Following the football game, they went on more games and events together, further cementing the fact that they are in a romantic relationship. Say what you will, but many fans are gushing over the fact that they are together.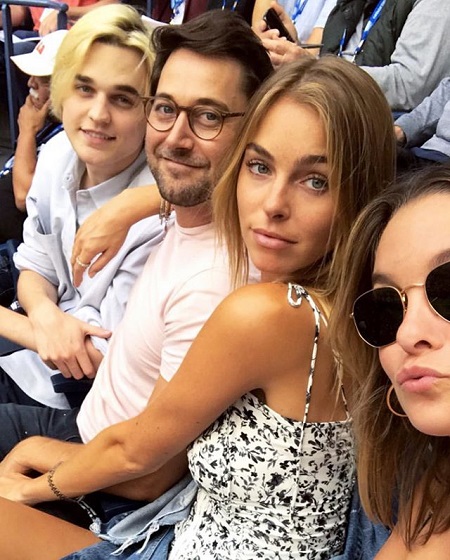 Meanwhile, at the US Open...
Source: Elizabeth Turner Fanpage, Instagram
The two went to the launch of Villa One in the Hamptons, Television Academy's 2019 Creative Arts Emmy Awards at the Microsoft Theater and the US Open Rugrats, among other 'private' dates together.
Back in September 2017, Liz was also linked to the 'Catch Me If You Can' star, Leonardo DiCaprio, after they were seen hitting the beach together. Aside from that, it seems she hadn't been linked with anyone else.
Whatever the past was for Liz and Ryan, it's nice to see them enjoying a lot together. And whatever the future may hold, fans will keep gushing over the two being such a wonderful couple together.
Stay tuned and connected to GlamourFame for more Entertainment related content.
-->