Doja Cat Cancels Shows Due to Tonsil Surgery
Doja Cat has canceled her summer performances due to a medical procedure: Exclusive story here!
Doja Cat's fans won't be able to catch the singer live as the rapper reveals she has entered her "throatussy era," a phase the Woman crooner describes as a "routine surgery" but states, "recovery takes a while." Doja has hence, canceled all her summer shows, which was also set to feature a performance with The Weeknd, and the awaited Lollapalooza, in the wake of her medical surgery.
Doja Cat is also quitting vaping until she has fully recovered. Source: E! News
Doja, real name, Amala Ratna Zandile Dlamini, took to her Instagram and Twitter handle to make the disappointing announcement. "Hey, guys. I wanted you to hear it from me first," Amala's statement begins. She then reveals, "Unfortunately, I have to have surgery on my tonsils asap. The surgery is routine, but the recovery will take a while due to swelling. That means I have to cancel my festival run this summer and the Weeknd tour."
Don't Miss: Is Pete Davidson Leaving SNL?
The Say So Hitmaker further adds, "I feel horrible about this but can't" wait for this to heal and get back to making music and create an experience for y'all." The news shouldn't be a big surprise to Doja's ardent fans if they've been keeping up with their idol's life. Doja revealed an abscess diagnosis earlier this month, shortly after winning the BBMA award for the top R&B album for her 2021 release, Planet Her.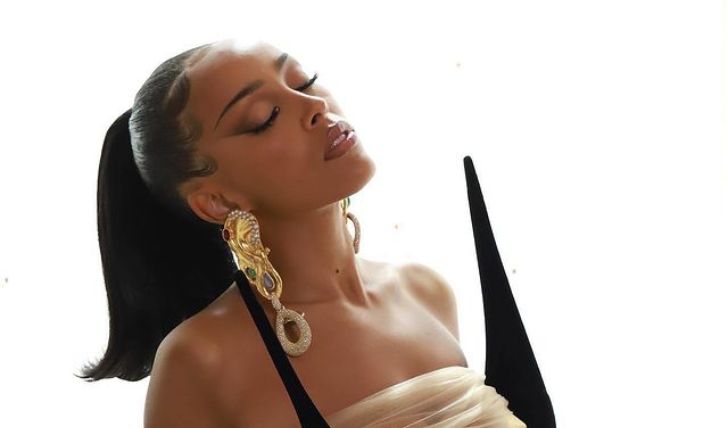 Doja won the BBMA award for the top R&B album for her 2021 release 'Planet Her.'
Photo Source: Instagram
"Dr. just had to cut into my left tonsil. I had an abscess in it. my whole throat is fucked, so I might have some bad news for yall coming soon," the singer had tweeted. In another post, the Kiss Me More singer explains how her tonsil got infected and reveals she will quit vaping until she's all better.
"I was taking f---in' antibiotics but forgot that I was taking them, and then I drank wine and was vaping all day long, and then I started getting a nasty-ass growth on my tonsil, so they had to do surgery on it today," Doja wrote. Responding to fans' concerns, she adds, "I cried, and it hurt a lot but im ok. I'm quitting the vape for a while, and hopefully, I won't crave it anymore after that."
Stay connected to glamour fame for more.
-->