Dolce & Gabbana Controversy Go Together like Catwalks and Celebrity Spawn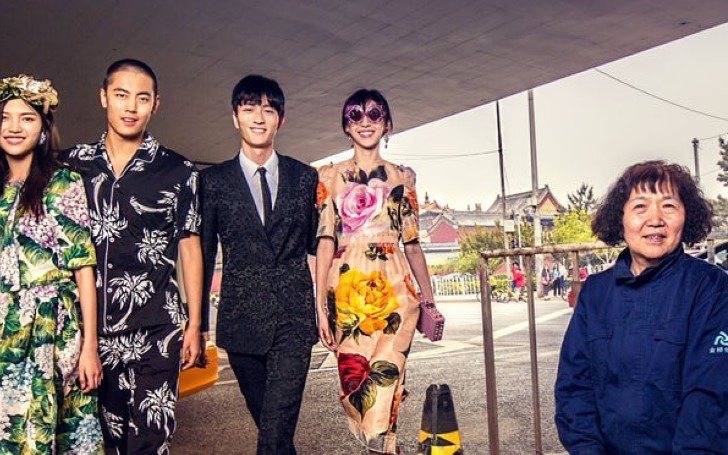 The label's #DGTheGreatShow catwalk presentation was scheduled to take place in Shanghai on Wednesday.
Dolce & Gabbana is facing backlash after circulating an ad campaign on social media that is being perceived as "racist".
Subsequently, the fashion house canceled its Wednesday show in Shanghai. They released a statement on its Twitter account in an attempt to shed light on it.
Instagram account @diet_prada, which acts as an unofficial watchdog for the fashion industry, shared a post with its 843,000 followers confirming the news.
As a matter of fact, the same Instagram account shared the fashion house's video advertisement on Tuesday. It featured a Chinese woman trying to eat a giant cannoli with a pair of chopsticks.
In the so-called instructional video, the woman looked confused by the pastry on her plate as she failed to pick up the pastry. Moreover, the voiceover in the video mispronounced Dolce & Gabbana.
The account called the video "hella offensive". The sentiments were shared by numerous people in the comments section.
One person commented: "This is racist as f*** and D&G belong in the bin."
Likewise, another person wrote: "It has clearly touched a nerve. This video offends me."
This was not all as others took matters to Twitter to express their disbelief and disgust.
To make it worse, Stefano Gabbana, co-founder of the brand, allegedly sent messages to @diet_prada's Michaela Tranova, slamming the 'China Ignorant Dirty Smelling Mafia.'
He has since denied he wrote the messages, claiming he was "hacked" in an Instagram post on his personal account.
Dolce & Gabbana has outlets in 25 different cities, according to store listings. It is likely Gabbana will work to repair his relationship with consumers in China since Chinese consumers constitute almost a third of the global luxury market. As per the 2017 McKinsey report, they make up 500 billion yuan (roughly $72 billion) in annual spending.
This is not the first time the brand has sparked controversy. Most recently, Gabbana called Italian blogger Chiara Ferragni's Dior wedding gown "cheap." He also called Selena Gomez "ugly" and reportedly spoke out against gay parents adopting, which prompted a response from Elton John.
-->