What Is Dolly Parton's Net Worth? All Details Here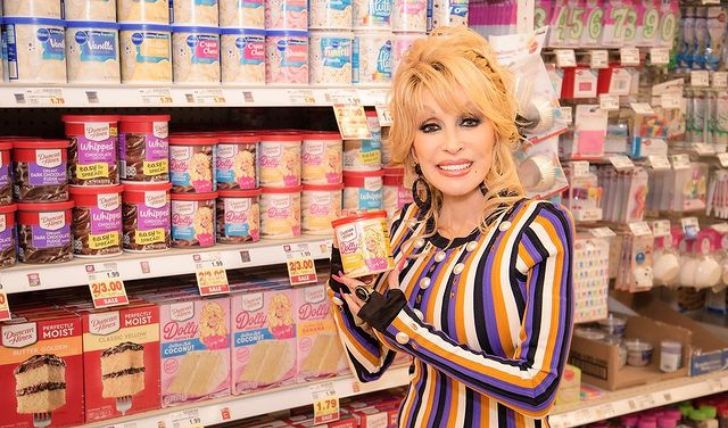 Inside Dolly Parton's colossal net worth: The complete breakdown here!
A singer, songwriter, actress, and businessman, Dolly Parton is no small name in the music industry or the film business. With a career spanning over five decades and various domains, Parton has shared stages with some of the greatest and has established an invincible empire for herself. But the multiple Academy-winning musician didn't always have it all. Dolly was one of the 12 kids born to poverty-stricken parents.
Dolly Rebecca Parton was born on January 19, 1946, in Pittman Center, Tennessee. Parton, 76, who grew up in a one-room cabin with her large family, describes her early life as "dirt poor." The singer credits her musical abilities to her mother, who, despite having countless problems, kept her family entertained. Dolly initially dived into music as a songwriter and later achieved groundbreaking success as a country singer.
Dolly Parton's net worth revealed!
There is no doubt about Parton being one of the richest female singers in the world, but one doesn't have to see very far to track Dolly's earnings from her myriad of hitmakers. Parton's 1973 released song I Will Always Love You was enough to make her extremely rich. Dolly says singer Whitney Houston's cover of the song alone contributed millions to her bank balance, as the Tennessee-born holds the publishing right to the song and many others.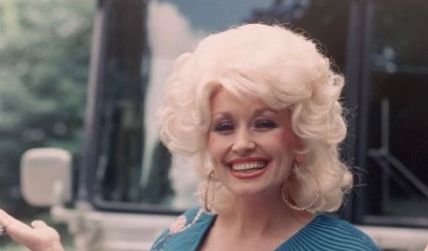 Parton's net worth was estimated to be $350 million in 2021.
Photo Source: Instagram
According to Celebrity Net Worth, Parton has an estimated net worth of $650 million; quite an ascend considering that Forbes has estimated her net worth to be $350 million in August 2021. Parton's massive fortune is a result of her longstanding and stellar musical career. In her 40 years as a top-charting singer/songwriter, Dolly has released top-10 country albums and has sold more than 100 million albums as a solo artist.
Don't Miss: What is Maury Povich's Net Worth? Learn his Salary & Earnings Here.
After a few successful gigs as a songwriter, Parton decided to pursue singing herself and was introduced to the world as a bubble gum singer. Following a few dud pop songs, Parton found her big break after she returned to her roots and launched herself as a country singer. She joined Monument Records and released several albums, including her debut studio album, Hello, I'm Dolly, under the label.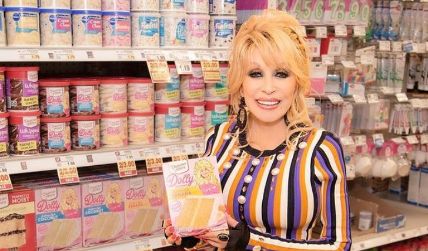 Dolly says her song 'I'll Always Love You' made her rich.
Photo Source: Instagram
More recognition came her way when she started her remarkable association with Porter Wagoner. The duo collaborated on 13 studio albums between 1968 and 1980. But it wasn't until her 1973 hit Jolene that Dolly's career as a solo artist took off. As revealed by the country singer herself, Parton has earned millions in royalties from her 1973 single I Will Always Love You. Dolly raked a whopping $10 million in royalties in the 90s alone. The singer-turned-actress still gets a percentage every time the song is played or sold.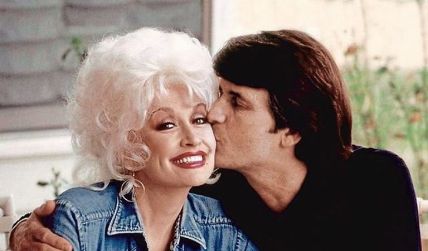 Dolly and Carl have been married for over five decades.
Photo Source: Instagram
The 76 years old reveals the advice that helped her attain financial success. "Always keep something back for you," Dolly says in what she recalls was her mother's best advice for her. The country singer further emphasizes, "you can give what you've got, but don't give it away. I also pray that God will, you know, give me enough to share and enough to spare when it comes to my money, but also myself."
Dolly Parton talks about more movies with Netflix!
The 10-time Grammy-winning singer is considering elongating her association with Netflix. The first time Parton snagged a deal with the streaming giant was in 2018, when she teamed up with the giant to produce a series, Dolly Parton's Heartstrings, based on some of her iconic songs. "I am thrilled to be bringing some of my favorite songs to life with Netflix. We hope our show will inspire and entertain families and folks of all generations," Dolly said.
Dolly hints at more projects with Netflix in the near future.
Source: Mr. Nashville Talks
Released on November 22, 2019, the anthology series explored Parton's inspirations behind her some of her best songs and also had a few appearances from the legendary singer herself. In a recent conversation with Larry Ferguson on Mr. Nashville Talks, Parton calls her stint with Netflix a "wonderful experience" and states the streaming platform's hefty pay.
Check Out: What is Peyton Meyer's Net Worth? Exclusive Details Here.
"I'm certain I'll be doing other things with Netflix through the years," Dolly adds. Parton runs the Dixie Pixie Production and has several producer credits to her name, including the NBC's films Dolly Parton's Coat of Many Colors and Dolly Parton's Christmas of Many Colors: Circle of Love. She and Carl Thomas Dean have been married for over 55 years and are child-free.
Stay connected to glamour fame for more.
-->