Doreen Lioy was Married To a Serial Killer - When Did She Divorce?
Published Fri Oct 18 2019 By Travis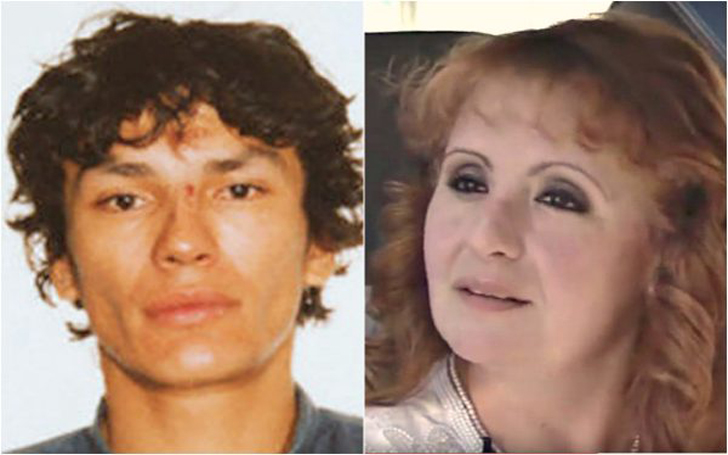 Doreen Lioy is infamous for being the wife of the serial killer Richard Ramirez. The wife of the late serial killer came to limelight after it became public knowledge she and the "night stalker" were said to be in a relationship and were getting married.
Lioy is a pretty much unknown person who was born in Burbank, California and started writing letters to the famed killer who murdered more than 13 people and was convicted on 13 counts of murders and sentenced to die. The California death penalty and appeal method are a long one, which is why he was not given the needle as soon as he was sent to prison.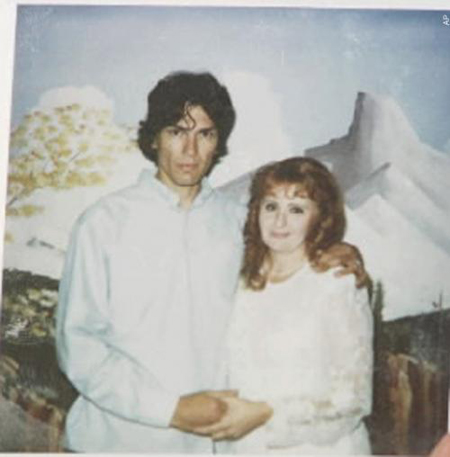 Source: Wiki Media
Richard Ramirez was caught on 31 August 1985 while he was trying to flee the cops, and the court case began on 22 July 1988. The killer was convicted of all the crimes on 20 September 1989, and through the entire ordeal, he was becoming a celebrity. People were sending him a letter with girls expressing their love for the killer, and the one who was the most prominent was Doreen Lioy.
The Romance of Doreen and Richard
After the killer was arrested, his constant news coverage allowed Richard Ramirez to achieve a superstar level of fame. His looks were the thing, which attracted most ladies, and they started writing him letters after he was arrested and awaiting trial.
Doreen Lioy wrote him love letters, and after the while, the letters piled up to over 70 total love letters, and through the letters, they fell in love. Love is blind, everyone says, but then she was the living proof of the whole thing, here was this man, who raped and killed little girls and then there was this woman who was in love with the killer.
Source: Hitberry
The main cause of controversy was when Richard proposed, and the couple got engaged while he was still in jail waiting for the gas chamber. Their marriage was a piece of big news in news media where there were cameras outside the prison, and there are the infamous pictures of Doreen in a white wedding dress.
Doreen used to visit the killer 3-4 times a week, and the couple finally got married on 3 October 1996 inside the San Quentin State Prison. They were married for years, and once Doreen even said, if Richard were to die, she would commit suicide. Behind bars, love is not something unusual, but getting married to a serial killer was.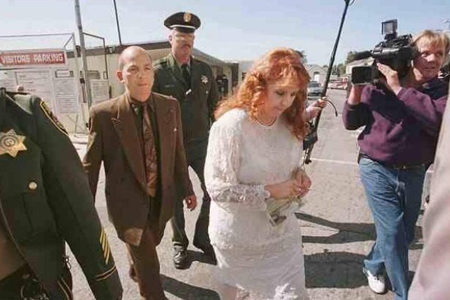 Source: Answers Africa
Lioy's decision to be with Ramirez and get married was the reason she lost communication with her parents. They practically disowned Doreen after she decided to go ahead with the marriage.
The nuptials between the two lasted for over a decade, but then there were some cracks forming, and they were separated in and around 2010.
Where is Doreen Now?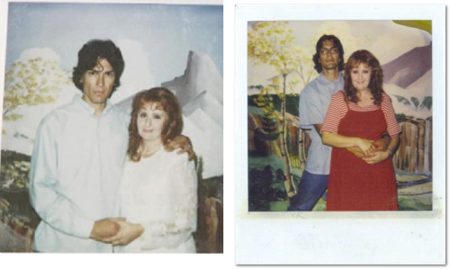 There is no information pertaining to their divorce, but it seems they were separated around 2010. Multiple appeals by the serial killer to get off death row were denied, and the judgment from 1989 upheld.
Ramirez at the time was also suffering from cancer, and by the time he was 53 years old, the killer died from B-cell lymphoma on 7 June 2013 after being on death row for more than 23 years. After his death, Doreen was nowhere to be seen, she did not claim his body, and neither did any of the remaining family members of the "Night Stalker."
Doreen Lioy and Richard Ramirez separated around 2010.
Source: Hit Berry
After Ramirez's death, he was cremated because no one claimed his body, and Doreen was never heard from again. The couple did not share any children, and her whereabouts in 2019 are not known to the public. After the much-publicized relationship, it would be in her best interest to keep a low profile, which she is almost certainly doing.
Before you leave, make sure to click on our Entertainment section for more news and gossip on your favorite celebrities. Also, do not forget to visit Glamour Fame to be in the know of all the happenings in the world of show business.
-->