Dr. Bill Aydin - 5 Facts to Know About the Plastic Surgery Specialist
Dr. Nebil Bill Aydin, a name probably new for many of you but not if you are a fan of 'Real Housewives of New Jersey.' Bill is the husband to one of the most popular housewives, Jennifer Aydin.
Given that, Bill Aydin is a TV personality, however, he is more successful as a surgeon. Aydin is a well-known name for plastic surgery, and he has been balancing between TV works and Surgeries quite well. (While we are struggling to balance our one job and life.)
There are some intriguing facts which we thought you should know about this amazing surgeon, so to your service, we gathered some five facts we thought you would be interested to know.
So, without further ado, let's see what he has got.
5. Aydin is TV Personality Now and a Highly Commendable Plastic Surgeon
We covered a little about his career, but here's everything you should know about his career. The Bravo TV star and a commendable plastic surgeon is a well-known name for the people of New Jersey. He is at the peak of his career as a plastic surgeon and now embarking on a new role as a TV personality.
The 41-year-old surgeon is also famous among his fans as the husband of Jennifer Aydin after the couple appeared on the ninth edition of the Bravo TV show, Real Housewives of New Jersey.
Though the couple is the new addition to the show and started out from the ninth season, the two have managed to gain a lot of popularity compared to other stars from the same show.
4. Bill Aydin is Based in Paramus, New Jersey But has His Roots to His Country, Turkey
The Bravo TV personality, Bill Aydin, is based in Paramus, New Jersey. The double-board certified surgeon lives and works in Paramus as his clinic is also based in the same area, close to where he lives.
Though he is well settled in the U.S now, Bill has roots in his country, Turkey. Bill was an immigrant and moved to Los Angeles when he was very young. The famous surgeon completed his study from the University of California, while he got his degree from New York Medical College.
The Istanbul-born American TV personality is now a double board-certified plastic surgeon and reconstructive surgeon who specializes in aesthetic cosmetic surgery on his clients' face and body. He also performs reconstructive surgery for breast cancer survivors and other traumatic injuries.
3. The Couple Met at Bill's Brother's Wedding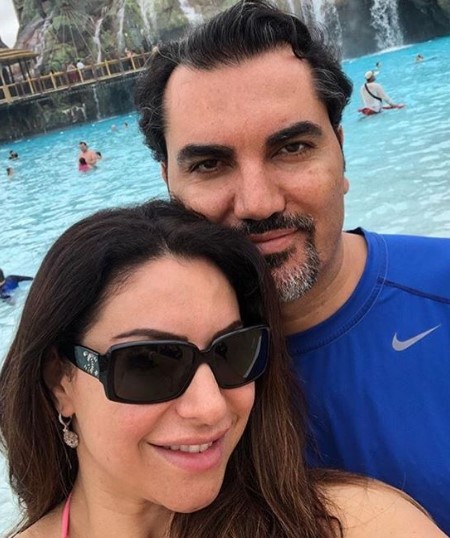 The famous RHONJ couple, Bill and Jennifer.
Source: Bill's Instagram
There's a captivating story of how two met and decided to tie the knot. The couple met in Bill's brother's wedding, and two clicked instantly. But according to Jennifer, Bill never asked the reality to star to be his wife when they first met in 2001.
Instead of proposing with a ring, Bill gave Jennifer a cross to signify the engagement. And what's more interesting is, the couple decided to move to their next phase of life - which is a marriage, after talking on the phone for six weeks.
On their second date, Bill said to Jennifer, "You know you're going to be my wife, right?" Jennifer said yes instantly, and the rest is just history.
2. Bill Aydin Has a Net Worth of $1.5 Million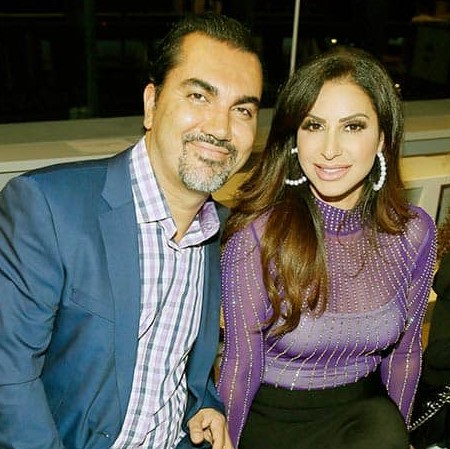 Bill's success as a surgeon reflects his net worth.
Source: Reality Facts
We pretty much know how successful Bill is as a plastic surgeon, and we all are aware of how expensive plastic surgeries are.
Given that, it should come as a no surprise when we say Bill has a net worth of Whopping $1.5 million. Moreover, the reconstructive surgeon also earns a hefty amount of money from his newfound career as a TV personality.
1. Bill was Once Accused of Cheating His Wife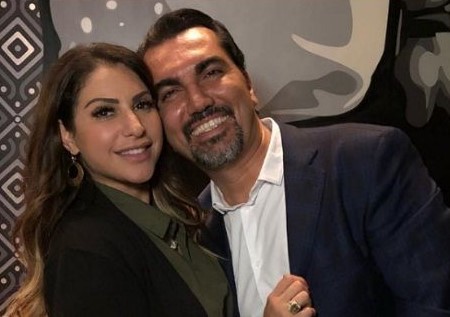 Bill was accused of cheating his wife.
Source: Bravo TV
The couple shares a romantic love-story, no doubt about it; however, there was once an instance of Bill cheating on his wife.
Well, it's an understandably a false accusation as there is no clear evidence to prove he cheated, but there was quite a fuss around RHONJ about Jennifer and Bill's marriage life.
Jennifer, however, stated there is some evidence of Bill cheating but would not consider sharing on the show or any of her social media as she feared her children would see it.
The mother-of-five said, "I'm not saying people don't cheat. Do whatever you want to do behind closed doors, but [take it] to the f*****g grave."
Despite all the fights the couple had been through, they are still going strong together.
For more information on your favorite celebrities' lifestyle, stay tuned to Glamourfame.com, and don't forget to sign up for the newsletter.
-->