Duggar Family's Jason and James Aiding in Nashville Tornado Relief Work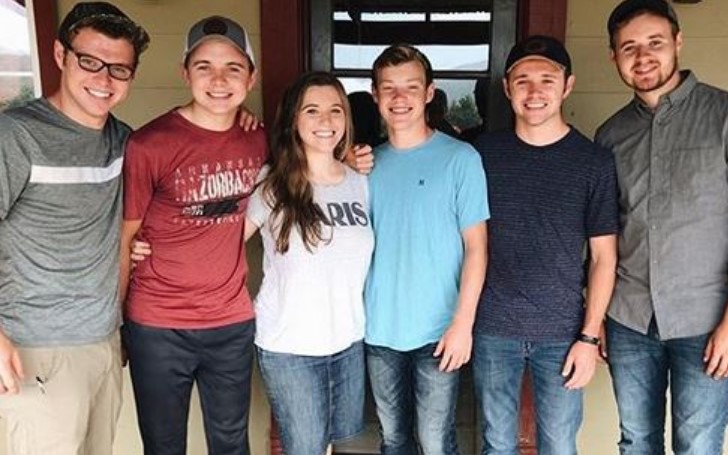 Duggar Family's sons are aiding the Nashville tornado relief work.
Celebrities are showing their effort to aid in Nashville tornado relief work. Just recently, we covered a story where Miranda Lambert was doing her part to care for animals that were affected by the tornado.
Now, Duggar Family's son, Jason Duggar, and James Duggar are doing their parts to help Nashville. However small, but every effort count.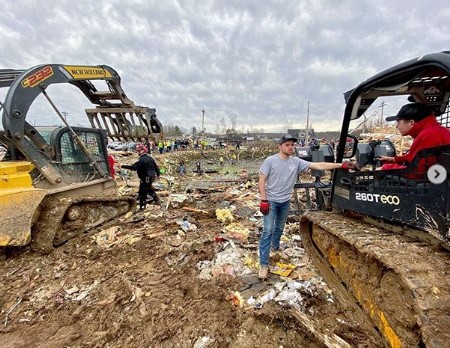 Nashville Tornado: Jason Duggar and James Duggar aiding relief work.
Photo Source: Duggar Family Instagram
In this case, rather than just spraying money on the relief work, the Duggar family members chose to dive right in the field and dedicate their time and effort in the cleanup.
Recently, the official Duggar Family Instagram account posted a picture where Jason Duggar and James Duggar were seen helping in the cleanup work.
The account also wrote a caption that read, "Praying for those in central Tennessee who have lost so much this week!! Jason and James are there helping with the cleanup and recovery alongside hundreds of volunteers. Our hearts are with all the families affected by the deadly tornadoes!!"
Nashville tornado has caused a massive loss so far. According to the reports, there are nine death tolls, 40 buildings were turned to rubble, and countless other damage.
Recently, President Donald Trump also paid his visit to the affected area, since then there have been showers of donations from celebrities and people who are willing to help.
Nashville Tornado: 40 houses were turned to rubble due to deadly storm.
Photo Source: Duggar Family Instagram
President Trump also spoke out on the deadly catastrophe on Friday. President said, "Before I begin, I want to send my warm wishes to the great people of Tennessee in the wake of the horrible and very vicious tornado that killed at least 19 people and injured many more."
Trump further added, "We're working with the leaders in Tennessee, including their great Gov. Bill Lee, to make sure that everything is done properly. FEMA is already on the ground, and I will be going there on Friday. Our hearts are full of sorrow for the lives that were lost."
For more information on your favorite celebrities' lifestyle, stay tuned to Glamour Fame, and don't forget to sign up for the newsletter.
-->