Dwayne Johnson Is Confident DCEU Will Have A Black Superman One Day
Published Mon Jul 15 2019 By Travis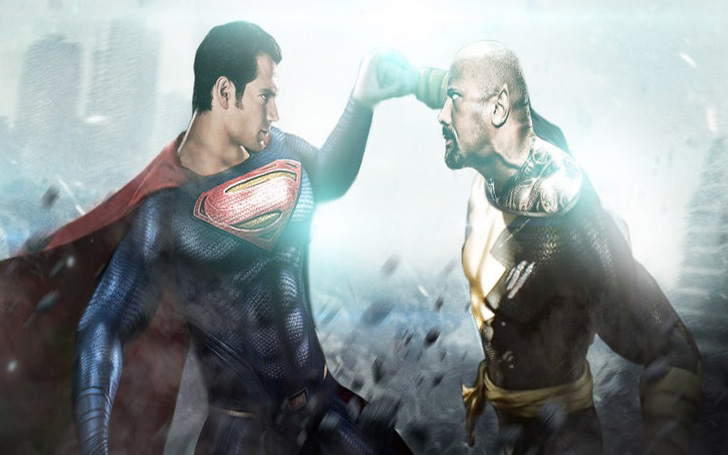 Dwayne Johnson is hoping for Warner Bros. to make a Black Superman.
Diversifying Hollywood is the next step in an industry that has resisted change so hard throughout the years that we have seen a white Genghis Khan, white people playing African characters, white people playing Asian characters. It is a tough thing to get across to the people at the top of the studio food chain that we don't want to see Emma Stone play a Hawaiian. But it seems change is happening as studio brass realizes cultural appropriation is the route to failure in the current climate of the movie industry.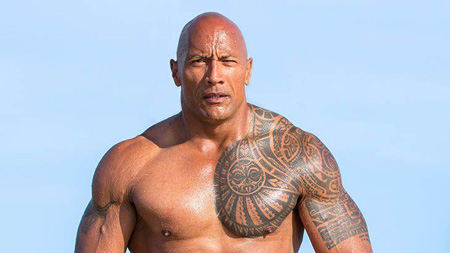 We have seen more female directors getting big blockbuster flicks, the remake Mulan is an example, we have seen predominantly Asian cast movie Crazy Rich Asians make it huge at the box office, and Black Panther tear it up at the ticket stand. Change is happening as we are going to see some LGBTQ representation finally in the superhero movies and it seems Dwayne Johnson is also ready to see some representation on screen for black people.
Superman is someone who embodies the American way, his whole motto is "Truth, justice and the American way," and Dwayne Johnson wants to see a black person play the most popular comic book character. When asked about the representation of black people on the big screen, especially in superhero movies, while he was promoting Hobbs and Shaw, Dwayne said;
I think they're doing great; I think obviously Marvel has done a tremendous job in building out. And also, for me, we're doing Black Adam with Warner Brothers and DC, we're very excited about that. I think as everything builds and grows, and you take the temperament of society and what's happening, and I think here in Hollywood — especially with franchises and characters and publicly traded companies who are sensitive to that kind of thing — so yeah, I think they're doing a great job.
That was not all that he said, as he added, "And maybe one day we will see a black Superman. You're looking at him." As he said that, Dwayne added his trademark wink and a smile that just makes you want to smile.
Dwayne was promoting Hobbs & Shaw which he executive produces and stars alongside Jason Statham, which has a genetically enhanced villain played by Idris Elba who likens himself to "black superman."
The call for black Superman is not starting out of anywhere as there have been many rumblings after the whole debacle of Justice League that Warner Bros. was unhappy with Henry Cavill as Superman and was looking to replace the actor with Black Panther actor Michael B. Jordan. Michael being a black man, would play a black version of the iconic superhero, but he declined the approach even though he told Oprah that he was flattered by the consideration. Michael B. Jordan doesn't want to play the black version of 'Clark Kent', and that is why he doesn't want to play the role.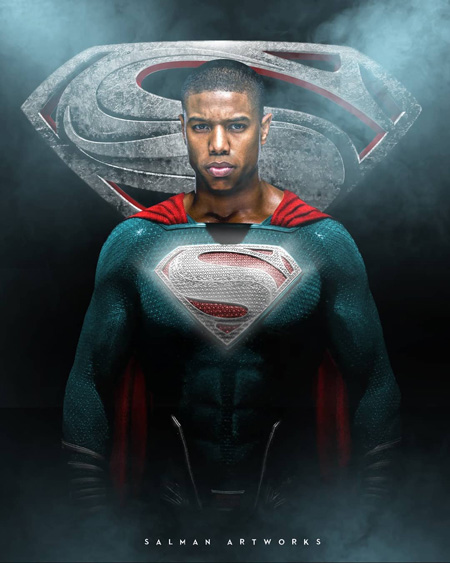 Michael was talking with Oprah on her show SuperSoul Conversations, where he spoke about the reason he doesn't want to play Superman and the role he would like to play more than Clark Kent. He said;
It's tough. I hate being a businessman and understanding both sides of the situation. There is a huge upside to it, but being under that microscope, being picked apart and compared to so many different versions of Superman... I would rather do something original. I'll be Calvin Ellis.
Standing up to the multiple iterations of Superman can be a hard task for anyone, and it can get even harder after all the iteration played the same character. It is a valid reason for not wanting to play the role because as soon as he is announced as Clark Kent, Christopher Reeves fans will descend upon his portrayal of the character and Michael's choice of wanting to play 'Calvin Ellis' a great one.
Watch: Christopher Reeves as the iconic Superman
Calvin Ellis is the Superman in an alternate universe where he is also the president of the United States. This was a great storyline, and the character itself is a brilliant one for a black Superman.
Once it would have been amazing to see Dwayne as Superman but that train has passed, and we agree with him, we need a black Superman. Michael B. Jordan? Now that is someone we can all get behind, make it happen Warner Bros.
-->