Dwayne 'The Rock' Johnson Faces Backlash after he Shares His Delight at an Army Tank Named after Him
Published Sun Mar 17 2019 By Tess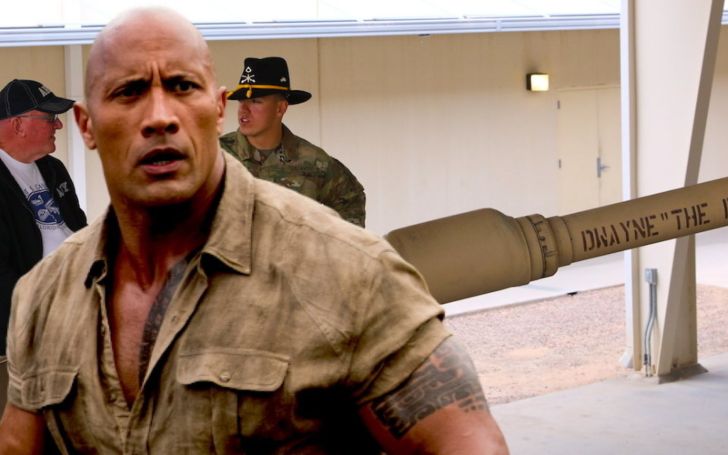 Dwyane Johnson "The Rock" faces backlash for celebrating after an army tank was named after him.
Movie star Dwayne "The Rock" Johnson is being a subject to a huge amount backlash after he celebrated having an army tank named after him.
A tank in the 1st Armored Division at Fort Bliss was named "Dwayne 'The Rock' Johnson" as a tribute to the WWE champion wrestler-turned-movie star.
On Tuesday, the 1st Armored Division at the Army posted tweet revealing the latest name of the U.S. military muscle.
According to the tweet, the tank was named by soldiers with the 1st Squadron, 1st Cavalry Regiment from Blackhawk Squadron which is the oldest cavalry squadron and regiment in the Army, dating back to March 2, 1833, and among the oldest units of any type in the Army.
Read More: Dwayne Johnson Spend Valentine's Day with His Daughter
The news of the new tank's name got to Dwyane Johnson who later took to Instagram to pay "salute of respect and gratitude" over the honor.
The proud star praised the tank, which he called "heavy-duty, bad-a**, sexy AF and built to take care of business."
While plenty of his fans were impressed by the news, few didn't think the honor was worth the celebration.
The actor's social media accounts were full of comments disapproving his celebration of honor.
One comment read:
"Having a death machine named after [you] seems cool until it's used against beings that don't truly deserve it. I think they should name a few nukes after you and really get you excited. Maybe they will make a new gun modeled and named after you that can one day be used against innocents. Or maybe just the bullets. Gosh, so many death machines out there, you must be stoked."
While another person sarcastically wrote "Wow … getting your name on a kill machine."
Another commenter further added, "Those poor people in some random oil-rich country ain't gonna know what's hit 'em."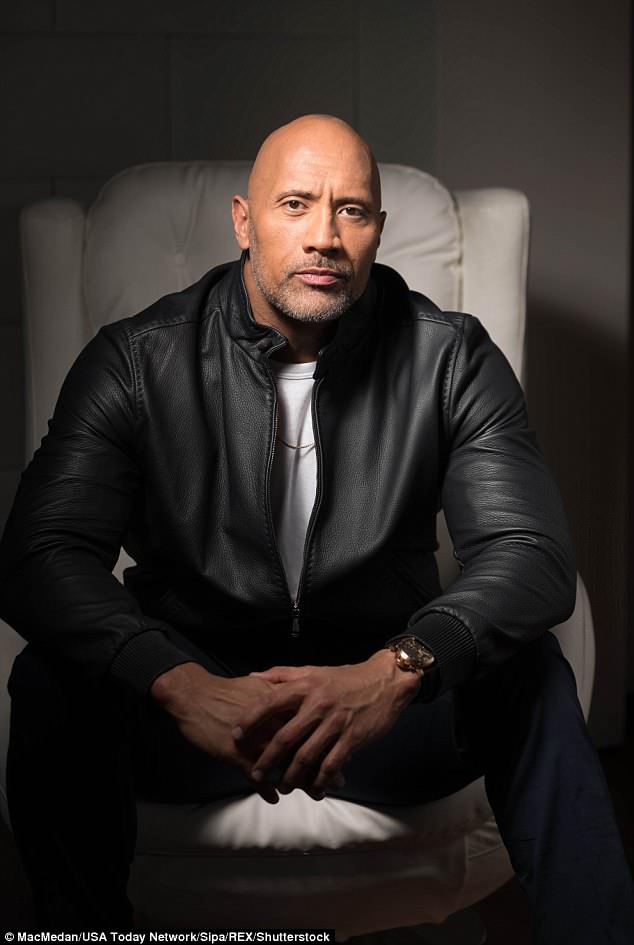 Dwyane Johnson receives backlash for celebrating army honor.
SOURCE: Daily Mail
Other disappointed fan wrote: "You're obviously not stupid to know what you are representing or what this machine would do and to who — unfollow!"
See More: Everything We Know About Fast & Furious 9: Cast, Release Date, Trailer, and Storyline
"How are you OK with people getting killed with your name?" a critic asked, while another wrote, "Not sure having a destructive weapon named after you is such a great honor."
Fans also criticized the actor for celebrating the honor of being named after a killing machine which might land on several innocent victims.
"You were one of my favorite actors. So disappointed now seeing this. We keep making [these] machines to kill people and you are proud one of them has your name … wow."
Some commenters found the post was not appropriate following Friday's terrorist attack at two New Zealand mosques, in which 49 people were killed.
Don't Miss: 'The Rock' Teases There's Still Chance For Presidential Run in Future
Johnson is yet to respond to the backlash and in the meantime, the 1st Armored Division issued an invite for him to visit Texas and personally ride in his namesake tank.
-->