DWTS James Van Der Beek Ex-Wife Heather McComb; Married After Divorce? Facts To Know
Published Sat Sep 07 2019 By Sea
James Van Der Beek is (kind of) returning to the 'Dancing With the Stars' stage this season and seems to be living quite the life with current wife, Kimberly Van Der Beek (née Brook). He already has five children (four daughters and a son) with his last name all born to Kimberly.
On the other hand though, James' ex, Heather McComb, has faded from the big picture. He married Kimberly immediately after divorcing Heather, and it seems she took it pretty hard.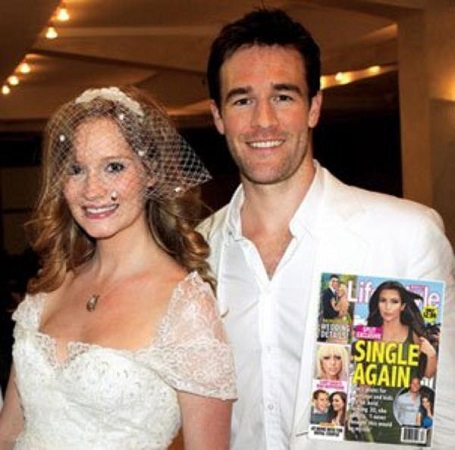 Van Der Beek moved on with Kimberly Brook.
Source: Famous Fix
The 'Ray Donovan' actress didn't stop being her profession though. She is a part of numerous film projects and TV series, but only a few of those are big names.
Into James and Heather's married life
It's a little twisted how these two ended their courtship, but they did begin in incredibly good terms. They dated for four years since 1998 before being engaged in 2002 and married on July 5, 2003, in Malibu with a beautiful wedding. That same year, 'Dawson's Creek' came to an end.
The couple went through a pretty smooth time afterward, James' shows started becoming more popular; both of them continued doing shows at the same rate as they used to before. It might've been a little bleak though, since no little Van Der Beek kids came out of this marriage and news never emerged.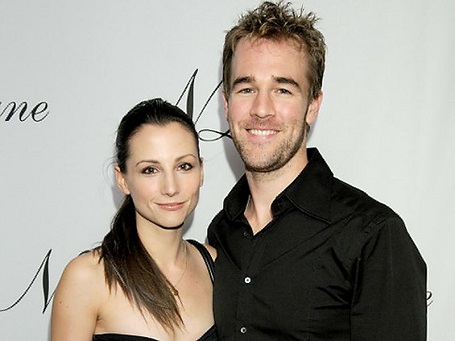 James Van Der Beek and Heather McComb were husband and wife for almost 7 years.
Source: DeGuire, WireImage
The marriage's end came exactly after seven years. Well, almost. On July 3, 2010, their divorce finalized with the reason cited "irreconcilable differences". Actually, a year before that, it was already over. Around April 2009, their splitting rumors hit the media. They filed for divorce on November 20, 2009.
The two agreed on a settlement through mediation in March 2010. James agreed to pay Heather $7,750 a month through 2012. He got the couple's Hollywood home though.
After all this at their fifth wedding anniversary in 2008.
Source: Karl Larsen, INF Daily
The 'irreconcilable differences' were never realized later, but it could've been easily guessed. What happened soon after the divorce was, the first Van Der Week baby was born later that year. Not from Heather though, from Kimberly actually. Olivia was born after James married his flame, Kimberly while she was pregnant, in August. He shared his excitement on Twitter. The spot was Tel Aviv in Israel.
There's a funny and creative monologue of the couple's seven-year married life on Unreality Mag, yet is surmises the situation. It indicates he may have cheated on Heather. We don't know if it's true though, you have to be a fan of them to know about it.
What's next for Heather
Well, to be honest, nothing is concrete about her life after the divorce, except for her acting activity. In that area too, Wikipedia seems to assume she stopped the career in 2011. She's got over 15 on-screen credits since then and has four movies under production. She is also currently filming 'Forgotten Abduction' portraying 'Lena'.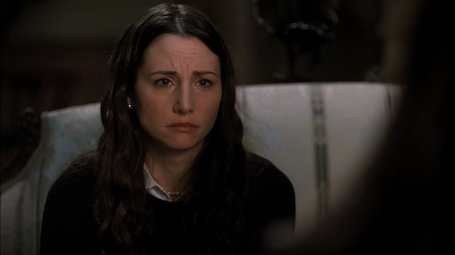 The movies and series will come and go for Heather.
Source: The Mentalist, CBS
If you need to know, the 42-year-old is not married a second time after her divorce. She's seemingly single. But we don't want to rule out anything though. Fans surely want happiness for the beloved personality. We do too. She's done plenty of great movies and been in numerous TV series as guest stars. We just need an off-screen romance for the star.
-->