Ed Sheeran Gave Multiple Hit Albums; How Much is his Net Worth? His Cars, House, and Lifestyle
Published Fri May 31 2019 By Andrew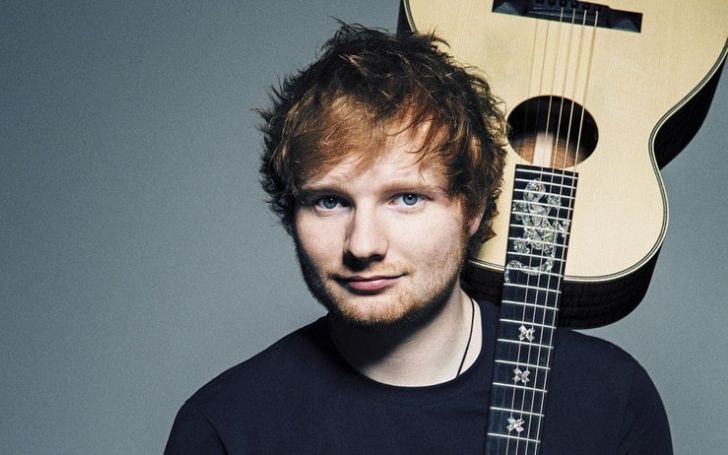 Rag to riches story is quite in abundance in the world of entertainment but only a few stand out among those crowd. The story that Ed Sheeran has to share with the world through both his musical masterpieces and his life in general. Unless you've been living in a cave with no internet for the past decade, you must be familiar with at least a few of the singer's contribution to the musical world.
Ed Sheeran is a musical mastermind with 3 platinum studio album namely '+', 'x' and '÷'and a video album to his name. Such astounding fame and success are surely accompanied by a phenomenal amount of wealth. Let's unravel the depts of his immense net worth, car, house, and lifestyle.
How much is Ed Sheeran's Net Worth?
The prolific singer-songwriter amassed an estimated net worth of whopping £160 million (approximately $202 million in US dollars) through his decade long presence in the musical limelight. Reportedly, the 'Shape Of You' singer is the wealthiest young musician in the UK, leaving behind Adele and One Direction in the process.
Ed Sheeran has amassed massive wealth.
SOURCE: Billboard
Ed saw a steep curve in his wealth the past year alone while literally doubling his fortune. Moreover, the 28-year-old singer embarked on a major world tour which reportedly bagged around $429.44 million in ticket sales.
Meme concerning Ed's albums.
SOURCE: me.me
Some sources have it, this income is speculated to be the record for the highest single-year earnings of any artist in music history. As reports maintained, Divide tour sales are expected in the range of £550 million and £600 million.
Ed Sheeran's House, Cars and Lifestyle
Superstar Ed Sheeran has been using his £40 million fortune to build his own property empire by snapping up houses in the Suffolk village where he lives. He has bought out an entire neighborhood consisting of 4 houses so he can create a more secluded space for himself to call home.
Check out: Ed Sheeran purchases two more houses.
One of the villagers complimented Ed by maintaining,
"Ed is a super guy and really friendly. He is just a down to earth Suffolk boy at heart – so who can blame him for wanting to settle down here? It is a lovely part of the world. He has bought all the properties next door. I guess it means that there is nobody to complain if he plays his music too loudly."
Ed drives a humble Bentley for his daily commute which costs around $20 thousand. He also owns a Lamborgini Aventador setting his account back by $400 thousand and also a Mercedes G-wagon which is priced at $200,000.
Given his massive wealth, people tend to believe that he lives a lavish and posh lifestyle. Contrary to popular belief, the prolific musician lives a humble life secluded from all the hustle and bustle while indulging in the blissful countryside.
-->