Who is Eiza González Boyfriend in 2021? Here's What to Know About Her Relationship
Here's what you should know about Eiza Gonzalez's boyfriend and relationship in 2021.
Eiza González Reyna is a Mexican actress, singer, and songwriter currently a rising star in Hollywood. Born on January 30, 1990, in Mexico City to a former model Glenda Reyna and Carlos González.The actress started her acting career in telenovelas and swiftly made her way into Hollywood.
Best known for her role in the horror series "From dusk till dawn."Also amassed huge fame from movies like "Baby driver," Fast and furious presents: Hobb &show.
You may not have come across González's name much before, but her past boyfriend's name list will surely make you envy her. Eliza has apparently dated some of Hollywood's most handsome faces or at least was rumored to be have dated. Keep reading for details.
Eiza González's Past Relationships
The "Baby Driver" actress has been tight-lipped about her romances so that it does not overshadow her blooming career in showbiz, but she hasn't been so successful in doing so as some of the names are out now.
In 2013, Eiza was spotted kissing Liam Hemsworth after his split with Miley Cyrus, and the sources do confirm her relationship with Liam, but unfortunately, it was a short-lived romance as Liam and Miley were back together in no time.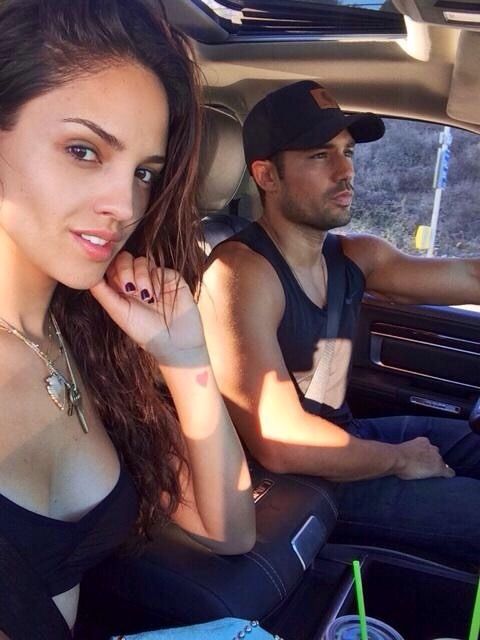 Eiza has dated Liam Hemsworth in the past.
Photo Source: ET Online
González has also dated the Portuguese soccer player Christiano Ronaldo as the duo saw a quiet time in Ibiza and pictured together in a party.
Recommended: Who is James Harden Girlfriend in 2021? Here's the Detail
From 2014-2015, she was involved with her "From dusk till dawn"co-star, D.J Cotrona. Apart from these well-known names, Eiza was also linked with singer Maluma, Dj Calvin Harris, and another co-star Josh Duhamel.
In June 2020, the Mexican actress was spotted making out with the "Call me by your name" star and gen z's crush Timothee Chalamet in Cabo, but sources suggest that it was just a fling for them both, and it lasted only for that few days in Cabo.
Not long ago, the Mexican celeb was in a relationship with Paul Rabil, a lacrosse player. Gonzalez and her former boyfriend Paul had been dating for many months before breaking up in December 2021. Apparently, their busy schedules were the reason for the pair's separation.
Who is Eiza's boyfriend in 2021?
González has revealed in an interview how it has been very troublesome for her to date amid the ongoing pandemic. Eiza has been living with her mother, and the actress exclaimed how she had to sneak in and out every time to go for a date.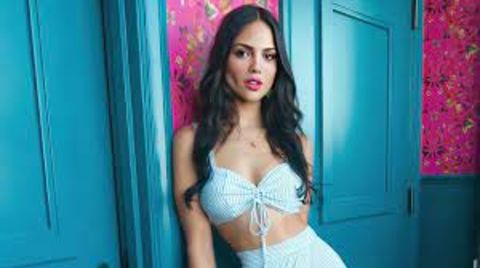 Eiza González started her career from telenovelas.
Photo Source: HDQWalls
As of 2021, the Mexican actress is not dating anyone, and her last boyfriend is still found to be her co-star Josh Duhamel, who she dated in December 2020.
Check Out: Cristiano Ronaldo Makes Another Record in His 600th League Appearance.
The Timothee-Eiza shippers were all thrilled when they heard about Eiza little fling with Chalamet and were eagerly looking forward to seeing the duo as a couple; the internet was soon filled with what a cute couple the two would make but too bad, it ended there in Cabo, with their vacation. Eiza González, as per sources, is dating in 2021, but the names aren't out yet.
Telenovelas to Hollywood
Born to a popular former Mexican model Glenda Reyna, Eiza knew she was meant for acting. González started her acting training in the M&M studio in Mexico City for a year. The actress landed her first debut in the musical telenovela "Lola, erase Una Vez" at 17 and later appeared in a few other telenovelas and Mexican movies.
A potential romance bloomed between Eiza and Timothee but ended up as a fling.
Photo Source: HeadlinePlanet
González moved to Los Angeles in 2013 and made her Hollywood debut from the horror series "From Dusk till dawn."The actress today is one of the very few rising Latina-American actresses in Hollywood. Eiza has several movies releasing in 2021 and is busy promoting them.
For the latest updates on your favorite stars, stay connected to Glamourfame.
-->