Elaine Callei Trebek - Facts You Need to Know about the Businesswoman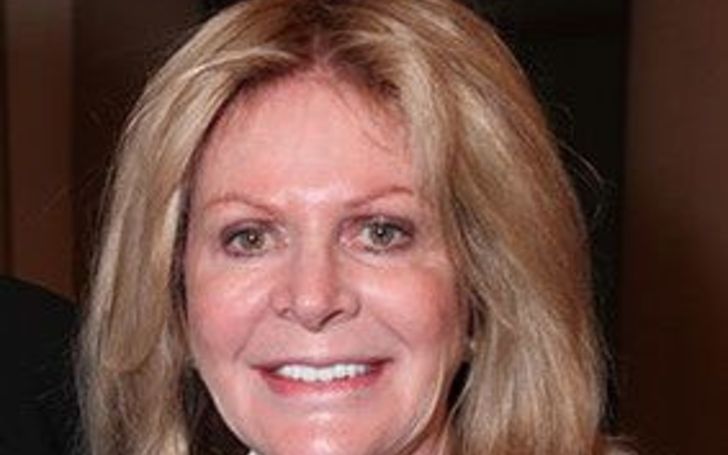 The Columbus, Ohio-born Elaine Callei, also known as Elaine Callei Trebek Kares, is a famous broadcaster and a successful businesswoman.
Being a graduate of Journalism from Ohio State University, Elaine's tried her fair share in the business world, succeeding in major parts of it. Let's take a look at some of the interesting facts regarding the woman herself.
Two Times Divorced and One Current Marriage Status of Elaine Callei Trebek Kares
Callei's overcame quite some rocky relationship issues in her past. The broadcaster got over two failed marriages and is currently in her third relationship.
First Husband, Louis Callei
Elaine's tied the knot three times in her lifetime. In the beginning, she was married to Louis Callei, whom she takes first her last name after.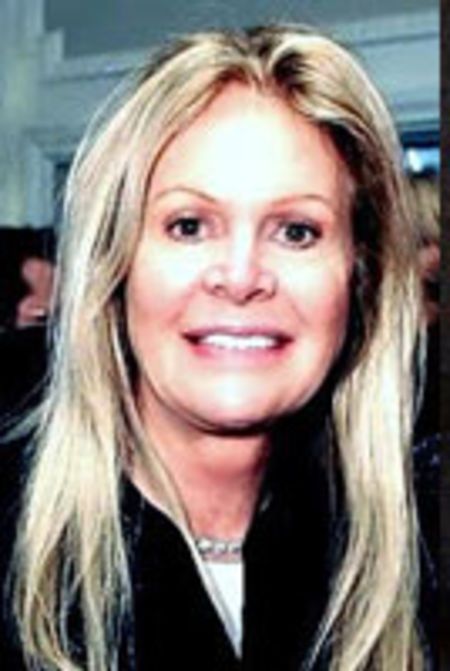 Callei divorced husband Louis in 1974.
Source: Gallerygoart
The couple remained pretty secretive about the details of their marriage. However we know, they shifted to Canada during their relationship. From Elaine's first marriage, she's got a daughter named Nicky. Sadly the Canadian couple moved to different paths in 1974.
Second Husband, TV Personality Alex Trebek
Callei's second marital relationship was with famous Canadian-American television personality George Alexander Trebek who began his career as a reporter for BBC.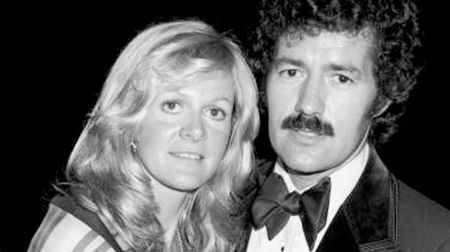 Young Callei with then husband, Alex Trebek.
Source: Celebliveupdate
Alex is a holder of a whopping $50 million net worth, which he earned from his successful time in his television career. Throughout the year, Trebek hosted several programs like 'Battlestars,' 'Double Dare,' 'High Rollers' and 'Concentration.'
You May Also Like: Grab all the Details of 'American Pickers' Mike Wolfe's Net Worth, Earning, House and Income
Trebek and Kares first met at CBC (Canadian Broadcasting Company), where they were colleagues. The couple was married from 1974 to 1981, which is roughly seven or eight years of relationship. Trebek adopted Nicky to change her name to Nicky Trebek.
Current Husband, Producer, Peter Kares
Elaine is happily married to the famous producer and director, Peter Kares. The pair exchanged their wedding vows after Elaine's divorce on 18 March 2001.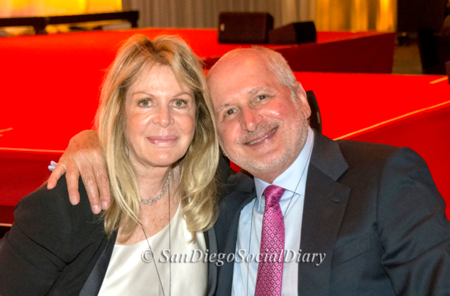 Elaine with her husband of 18 years, Peter Kares.
Source: Marriedwiki
Having said that, Elaine seems to finally get settled down being married for an impressive 18 years with husband Kares. There is no news about the duo sharing any children.
Elaine Was a Part of the Television Industry
Surprised or not, Kares was a 'Playboy Bunny' in the 1960s using her pseudonym Teddy Howard. After that, she was the host of a popular television show named 'Call Callei' that aired on CHCH-TV in Hamilton, Ontario.
Elaine attending the 10th Annual Covenant with Bonnie Lythgoe.
Source: Closer Weekly
The show was famous for Callei's boundary-pushing interest and candid talk of sexual topics. This was when she was involved with her first husband, Louis. Before joining the talk show, Kares ran her very own promotion and party planning business.
Elaine's an Owner of Art Gallery
Elaine Trebek Kares owns 'Gallery GO' in quite a notice-worthy area. It is located in the prime spot La Cienega Design Quarter below Santa Monica Blvd in West Hollywood.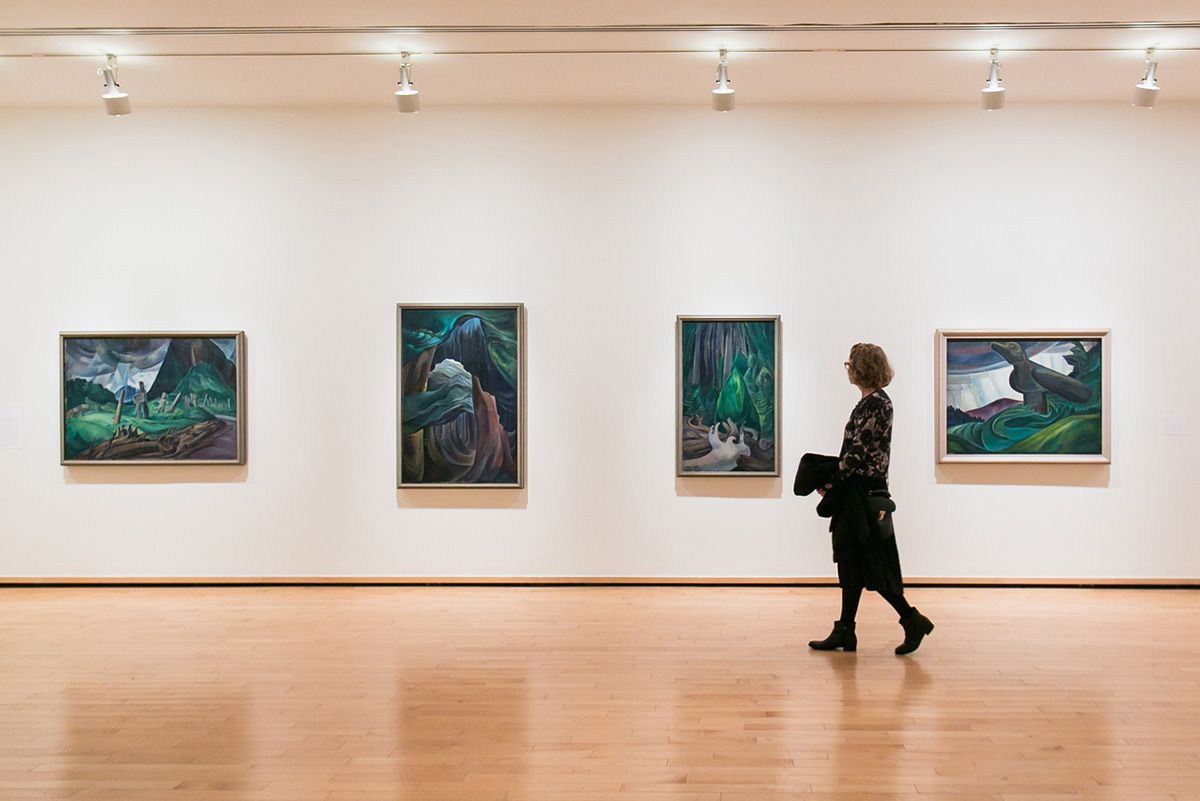 Elaine's an owner of Art Gallery in La Cienega Design Quarter.
Source: Widewalls
The businesswoman tried many different career paths during her lifetime. Besides her art gallery, the American woman is a proud owner of a perfume package company called the 'Scent Seal' and a multi-media distributor company called Mag-a-Music.
For more Entertainment updates, visit Glamour Fame and don't forget to sign up for the newsletter.
-->