Who Is Elizabeth Olsen? Inside the Actress's Net Worth and Career
Inside Elizabeth Olsen's Career and net worth: Exclusive details here!
Widely loved for her modest demeanor, Elizabeth Olsen is a star known for her unfiltered, open, and humble nature. An actress of high caliber, Olsen has been in showbiz for almost all her life. She started acting at the age of four and debuted on the big screen in 2011 with Martha Marcy May Marlene. Olsen's remarkable career is best defined by her credits in Avengers: Age of Ultron, Captain America: Civil War, and Avengers: Infinity War.
Elizabeth Chase Olsen was born on February 16, 1989, in Sherman Oaks. California, to Jarnie, a former dancer, and Dave, a real estate agent. Olsen had a good start in her acting career; her debut role as Martha in the 2011 thriller earned her raving critical reviews and several awards. Her next film, Silent House, was also a mega-hit. Olsen garnered worldwide recognition as she joined the MCU franchise in 2015 as Wanda Maximoff.
Elizabeth Olsen's net worth revealed!
Celebrity Net Worth estimates Olsen's net worth to be a striking $11 million. The Sun, however, approximates the actress's fortune at $12 million. Olsen spent the early years of her career under the shadow of her famous sisters Mary-Kate and Ashley Olsen. Elizabeth was and still is constantly compared alongside her successful sisters.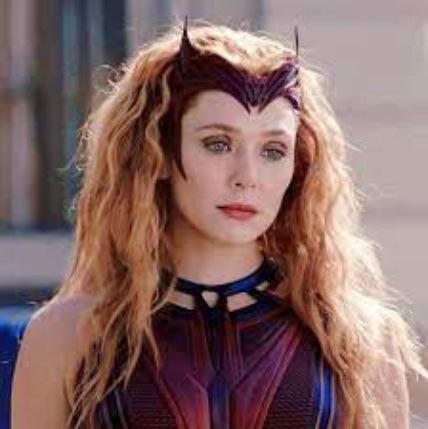 Olsen is best known for her role as Wanda Maximoff in Marvel films.
Photo Source: Facebook
Although the Marvel star has built herself a decent empire, her affluence stands nowhere near her sisters' net worth; the twins boast a staggering net worth of $500 million. Despite starring in several hit projects and garnering recognition, Elizabeth was never cited at the level of her sisters. Things surely turned in her favor when she starred in Avengers: Age of Ultron in 2015.
Check Out: What is Ben Roethlisberger's Net Worth and Salary? Exclusive Details Here.
Olsen's role, Wanda Maximoff, initially started as a cameo role, but the character has evolved to become a main role over the roles, proving to be Olsen's breakthrough in the film world. While she starred in several MCU projects, including Avengers: Infinity War, Avengers: Endgame (second-highest-grossing film of all time), Olsen also juggled to star in non MCU projects. She starred in the 2015 biographical drama I Saw the Light, landed a lead role in 2017's Wind River, and tried the black-comedy genre in Ingrid Goes West.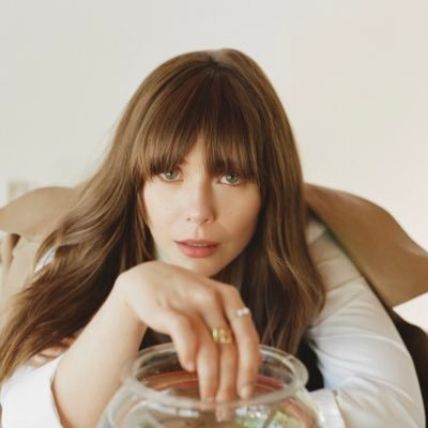 Elizabeth is the youngest sister of the famous Mary-Kate and Ashley Olsen twin.
Photo Source: Twitter
With Olsen as the protagonist, Wanda Vision, a mini-series based on her Marvel character, Wanda Maximoff, premiered on January 15, 2021, and ran for nine episodes. Olsen earned a Primetime Emmy Award nomination and a Golden-Globe nomination for the mini-series. Thanks to Olsen's affiliation with the MCU, she has landed a couple of coveted projects set to premiere this year.
Elizabeth Olsen's upcoming projects!
Olsen's one of the hotly-anticipated projects remains to be Doctor Strange in the Multiverse of Madness. Based on the Marvel comic character Doctor Strange, the upcoming superhero film will be released on May 6, 2022. In the teaser released in December, Olsen is reprising her role as Wanda. The film has Benedict Cumberbatch, Benedict Wong, and Rachel McAdams in leading roles.
Olsen to reprise her role as Wanda in the 'Doctor Strange' sequel.
Source: Marvel Entertainment
The Marvel actress is also gearing up to star in a crime drama; Olsen will be playing the role of Candy Montgomery in the upcoming mini-series Love and Death. Directed by Lesli Linka Glatter, the crime drama will also have Jesse Plemons and Patrick Fugit as starring characters. Olsen is married to Robbie Arnett.
Recommended: Alaina Marie Mathers Net Worth 2021- Get All the Details Here!
For more information and news on your favorite stars, stay connected to Glamour fame.
-->