Ellen DeGeneres is Out of Quarantine Following Her COVID-19 Diagnosis
Published Tue Dec 22 2020 By Eric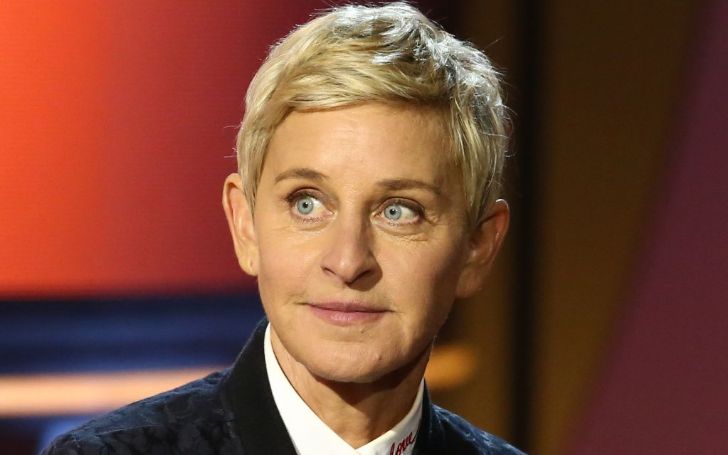 The talk-show host Ellen DeGeneres is out of quarantine buying groceries.
Seems like 2020 has truly been a challenging year for Ellen DeGeneres. At first, she found her and her show in the middle of a scandal. Her employees began to complain of a toxic workplace and sexual harassment.
The blame from her team blocked the path for gaining advertisers and bookings for the show. After that now DeGeneres fought with the pandemic virus Corona. Luckily, it seems prayer from her fans worked as she's all good and out of quarantine following her Covid-19 diagnosis.
Yes, DeGeneres was tested positive for Covid-19. She revealed on December 10 that she's infected by the pandemic virus.
The talk show host didn't take much to inform her fans about her condition. Although she was tested positive, she shared that she was feeling fine to her loved ones.
In addition to that, DeGeneres revealed that anyone who had been in contact with her had been notified, as Pop Culture noted. Further, she announced that her return is scheduled for after the holidays.
It's normal for DeGeneres's fans to feel tense after hearing the news, and following that, many of her followers prayed for her, which seems to work, as now, about ten days after sharing the news, DeGeneres back is out in the world again.
After around ten days of quarantine the talk show host, Ellen is out in public buying goods.
Photo Source: The Daily Post
The news became legit after The Daily Mail posted a few shots of her going out for groceries over the weekend. The publication further added that the popular host informed them she was feeling "good" and that she was fortunate to be in her situation.
The talented comedian herself informed her followers that she now feels a hundred percent and is doing fine through her social posts. However, the TV personality also added; she felt serve back pains during the diagnosis process.
DeGeneres didn't know at first but later on, found that back pain was one of the more trying symptoms of Covid-19. She shared that information on her little update via Instagram.
For more news about your favorite stars, please stay connected with us at Glamour Fame.
-->