Who is Jen Psaki Husband? Here's Everything You Need to Know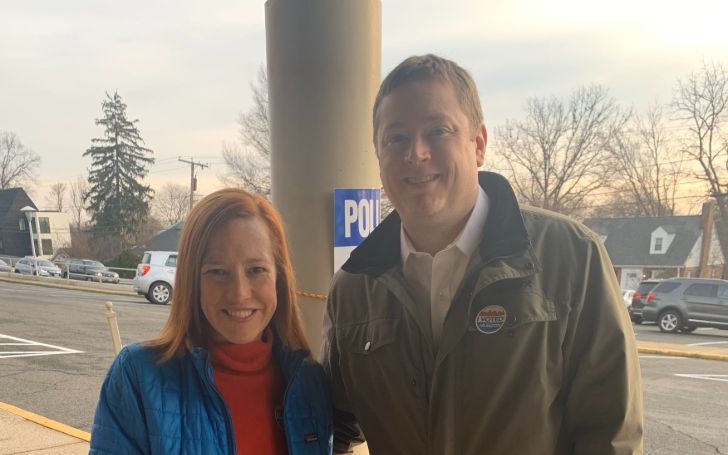 Grab all the details to know about Press Secretary Jen Psaki's husband, Gregory Mecher.
If you follow up with the current news of the world, then you must know that Joe Biden successfully commenced his post as the 46th U.S president.
Along with it, Biden's official press secretary is none other than the talented Jen Psaki. Previously she worked as the spokesperson for the United States Department of State, performing press roles and communication during Barack Obama's presidency.
But that's not what we're going to be talking about today as we're here to mention all the details of her personal life, not to miss her relationship and married life. Follow the read to learn more about Jen's husband, Gregory Mecher.
Who is Jen Psaki's Husband, and What Does He Do?
Jen Psaki and her husband both belong to similar professional backgrounds. Her husband, Gregory Mecher is a Democratic political aide. He was born in 1976 in Southern Ohio and attended Elder High School, an all-boys Catholic prep school in Cincinnati.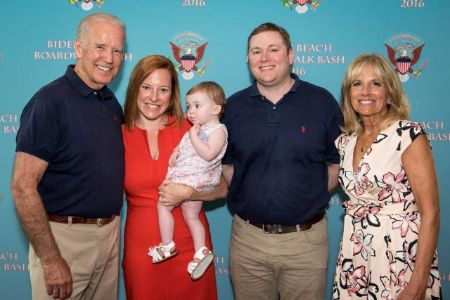 Gregory Mecher and Jen Psaki with President Joe Biden and Jill Biden.
Photo Source: Facebook
The 44-year-old attended Northern Kentucky University, earning a degree in communications and television production. Right after finishing college, he followed his passion and secured an internship with Kentucky Congressman Ken Lucas.
You may also like: What is John Pringle's Net Worth in 2021? Here's the Complete Breakdown!
Mecher also worked in Washington DC as the staff for Congressman Steve Driehaus of Ohio and the chief of staff for Rep. Joe Kennedy III of Massachusetts.
Jen Psaki and Gregory Mecher Relationship, Married Life and Kids
Working in the White House for most of their life, it was inevitable that the couple, Jen Psaki and Gregory Mecher's first meeting was work-related. They happened to come across each other in 2006 while working on the Democratic Congressional Campaign Committee.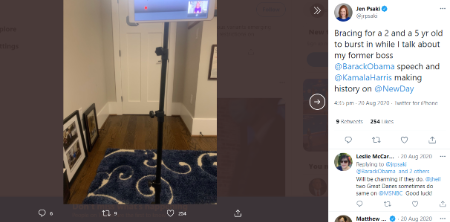 Jen Psaki's Tweet about her children!
Photo Source: Twitter
After dating for quite some time and testing the waters of their relationship, they finally married each other on May 01, 2010. The wedding ceremony was a private event attended by only close friends and family at Woodlawn Farm in Ridge, Maryland.
The couple has been together for nearly a decade and is the parents of two lovely children aged 5 and 2. There isn't any information about the couple's private life in the media due to their privacy concerns. Even the names are kept under the shadows.
Also See: Here's What You Should Know About Vanessa Nadal's Husband and Kids (Some Facts)!
However, after much research, we discovered that their elder daughter's name is Genevieve Mercher. In August 2020, Psaki shared a tweet reading, "bracing for a 2 and a 5 yr old to burst in" as she prepared herself for a CNN interview at her house.
It's totally plausible for any mother to be protective of their child, which is probably why Gregory and his wife rarely share any pictures of their offsprings. Well, that sums up the read for today.
Make sure to follow Glamour Fame for more of these interesting reads on your favorite celebrities.
-->